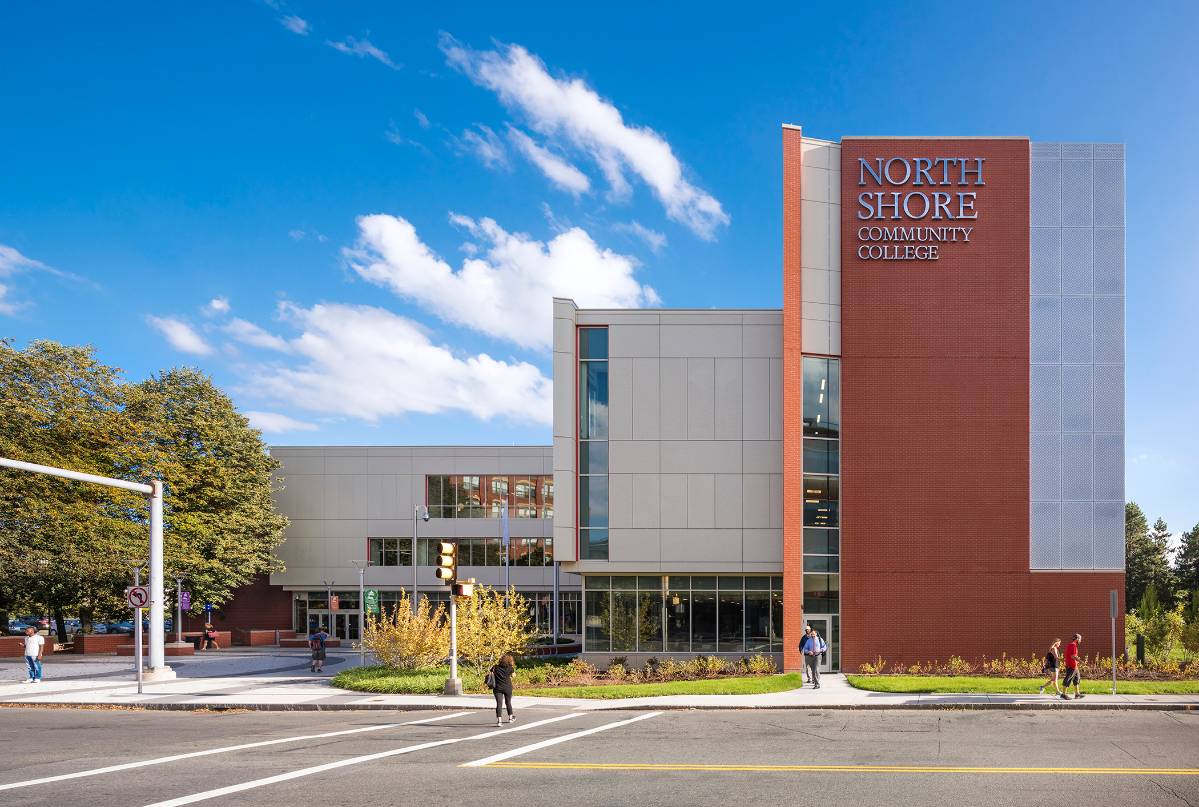 Attend a Virtual Info Session
We are inviting you to a Virtual Information Session, so that you can learn more about North Shore Community College, our course offerings/formats, and our many services to support your education. Please note the Virtual General Info Sessions are for all campus programs. They do NOT count for any Selective Admissions programs.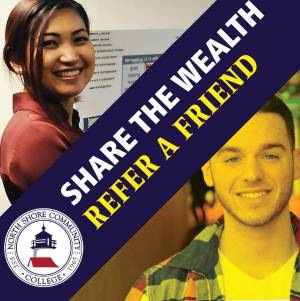 Share the Wealth | Refer a Friend!
Apply with a friend and enroll in 12 credits – typically 4 courses – or more and you both earn a $500 discount on tuition and fees! Apply and enroll with two friends and you can earn a $750 discount and each of your friends can earn $500.
Selective Admissions Programs
These Health and Personal Care Degree and Certificate Programs require a selective admissions process. Some Programs do have Priority Application Deadlines.
Special Note about Program-Specific Info Sessions
Mandatory Information Sessions for the following NSCC selective admissions programs are suspended as of March 11, 2020: Medical Assisting, Occupational Therapy, Physical Therapist Assistant, Practical Nursing, Respiratory Care, Surgical Technology, Veterinary Technology. Required attendance at Mandatory Information Session for these programs will be satisfied by NSCC Admissions due to an abundance of caution in protecting public health and preventing the spread of COVID-19.


Animal Care Specialist Associate in Applied Science Degree
OPEN for Fall 2020
Animal Care Certificate
OPEN for Fall 2020
Cosmetology
OPEN for Fall 2020

Funeral Services Associate in Applied Science Degree
OPEN for Fall 2020
Medical Assisting Certificate
OPEN for Fall 2020
Nurse Education Associate in Science Degree
CLOSED for Fall 2020
Occupational Therapy Assistant Associate in Science Degree
CLOSED for Fall 2020
Occupational Therapy Assistant Associate in Science Degree – Accelerated Option
CLOSED for Fall 2020
Physical Therapist Assistant Associate in Science Degree
CLOSED for Fall 2020
Practical Nursing Certificate
CLOSED for Fall 2020
Radiologic Technology Associate in Science Degree
CLOSED for Fall 2020
Respiratory Care Associate in Science Degree
CLOSED for Fall 2020
Surgical Technology Associate in Applied Science Degree
OPEN for Fall 2020
Veterinary Technology Associate in Applied Science Degree
CLOSED for Fall 2020