One of fifteen community colleges under the Massachusetts Department of Higher Education, North Shore Community College operates independently with all programs, services, and resources managed through one administrative organization. The College is organized into four major components, each led by a Vice President with all four Vice Presidents reporting to the President of the College. The four components are: Administration and Finance; Academic Affairs; Student Affairs; and Human Resource Development. The Vice Presidents and the Executive Director of External and Public Relations constitute the President's Cabinet and work as a leadership team within an environment of collaborative decision-making and a culture of inclusion and assessment.
Executive Staff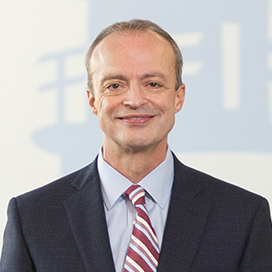 William A. Heineman, Ed.D.,
President
Dr. William A. Heineman became North Shore Community College's fifth President on July 6, 2021. He previously held the position of Provost at Northern Essex Community College in Haverhill/Lawrence, Massachusetts. He has worked in the Massachusetts Community College system for 25 years as faculty (both DCE and Day), administrator, and held executive leadership positions of Vice President of Academic and Student Affairs and Vice President of Academic Affairs. His work has always focused on improving the experience of students and innovation in education. He has notable accomplishments in academic program development, competency-based education, online learning, open educational resources, community partnerships, designing holistic approaches to student success, and managing people and resources.
Dr. Heineman has played a leadership role and participated in an array of educational and community organizations. He served as a board member of both the National Council of Instructional Administrators and the Teaching Academic Survival and Success Conference. He serves as an accreditation site visitor for the New England Commission of Higher Education and chaired the Massachusetts Community College Chief Academic Officers council.
Dr. Heineman earned his EdD from the University of Massachusetts Boston where his dissertation research focused on the use of data in decision making about online distance education in community colleges. He holds a Master's in Public Policy degree from Harvard's Kennedy School and a BA in History from the University of Rochester. He participated in the Aspen Presidential Fellowship for Community College Leadership, the American Association of Community Colleges Future Leaders Institute, and the Massachusetts Community College Leadership Academy.
Bill and his wife Linda have two adult daughters, and enjoy travel and the beach.
---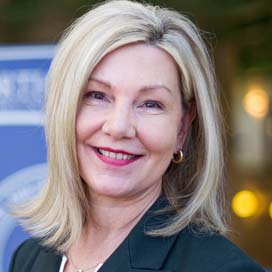 Dr. Kathryn Nielsen
Senior Executive Officer, President's Office
Dr. Kathryn Nielsen is North Shore Community College's first senior executive officer, President's Office. In this position, Dr. Nielsen promotes synergy and coordination of college operations and manages the daily operations of the President's Office, including the alumni, external and public relations, marketing communications, and planning, research and resources functions at NSCC. She also coordinates the President's Cabinet and chairs the new Community Relations Team. Dr. Nielsen comes to NSCC as a leader in higher education with over 20 years as a researcher, college administrator, teacher, and speaker. Dr. Nielsen most recently held the position of associate vice president and served as the founding director of the Center for Excellence in Teaching and Learning at Merrimack College. She earned her Ph.D. in Educational Studies, Adult and Transformative Learning from Lesley University in Cambridge, Massachusetts and has taught graduate and undergraduate courses in education and social policy.
---
Dr. Jennifer Mezquita is NSCC's inaugural Provost. She brings to NSCC a passion for breaking the barriers of access into higher education for underrepresented and underserved populations which led her to pursue her career in higher education. Dr. Mezquita is a first-generation graduate of Valencia (Community) College, the University of Florida, and the University of Central Florida where she earned her Associate of Arts degree, Bachelor's degree in Food and Resource Economics, Master's degree in Educational Leadership: Student Personnel Administration and Doctor of Education in Educational Leadership: Higher Education and Policy Studies. She will work with faculty and staff to create an integrated student experience focused on academic excellence and innovation that elevates support services and makes them easily accessible to our students.
---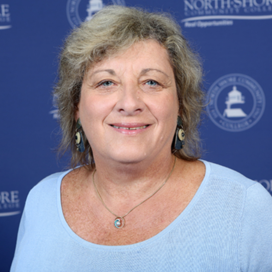 Janice Forsstrom
Vice President, Administration & Finance
Janice Forsstrom joined North Shore Community College in 1975 and has held progressive positions in the administration for 45 years. She was appointed to the current position of Vice President for Administration and Finance/CFO in 2000, and previously held College positions of Grants Officer, Comptroller, and Dean of Finance, as well as experience overseeing Human Resources, Institutional Research/Strategic Planning, and Student Financial Services. In her current role, Jan leads the areas of Finance and Budget, Campus Capital Planning and Facilities/Public Safety, and Information Systems/Administrative Technology. She is responsible for the development of the institution's annual budget and financial plan, including allocation of fiscal resources, for overall fiscal and compliance accountability, and the progress of the Facilities Master Plan and College Technology Plan. She has served her community as a volunteer Board Director on the North Shore Technical Council. Ms. Forsstrom has participated on numerous NECHE (New England Commission of Higher Education) accreditation visitation teams, and contributed to finance and technology articles and presentations. She holds an undergraduate degree from Regis College and an M.A. from Boston University.
---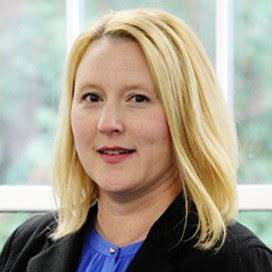 Justine Caron
Chief People & Culture Officer (CPCO)
Justine Caron is the college's first CPCO and views her new role as "serving at the heart of the institution and working as a strategic partner with the greater NSCC community towards cultivating a positive workplace, focusing on employee well-being and appreciation. Her responsibilities include serving as an advocate and ally, and supporting diversity, equity, and inclusion initiatives in alignment with the College's missions and values. Caron has worked in multiple higher education institutions over the past 20 years, including two Massachusetts Community College System Institutions. She earned a master's in business administration from Anna Maria College and serves as a Boston HR Council member as well as a Society of Human Resources Management (SHRM) member.
---
Andrea DeFusco-Sullivan
Assistant Provost, Academic Affairs
Andrea DeFusco-Sullivan is the Assistant Provost of Academic Affairs. Teachers and learners have always been her heroes. Since 2017, she has been the Dean of the Division of Liberal Studies at North Shore Community College; prior to that, she served as the Assistant Dean of Liberal Studies, and as the Director of the CTLI. Since coming to NSCC in 2013, she has led NECHE standard committees and statewide assessment and Civic Learning teams. She serves on Curriculum Committee, and proudly collaborates with colleagues from across the college on equity groups such as Leading for Change. Prior to joining NSCC, Andrea worked as an adjunct instructor in the Massachusetts community college system. At Boston College, she served as Assistant Dean to the College of Arts and Sciences for a decade, Dean of First Year Students for two years, and English program director/academic advisor to the Office of AHANA Student Programs for seven years. Andrea is a proud native of Lawrence, Massachusetts and a first gen student. She received her BA in English and Sociology from Merrimack College, a Master of Arts degree in English from Boston College, and is ABD in Counseling Psychology. She is fluent in Spanish and Italian, and tries her best with French and golf. She is married to Stephen Sullivan, and owned by Clyde, a coonhound. All three enjoy volunteering at MSPCA Nevins Farm animal shelter, and at the Boys and Girls Club of the North Country.
---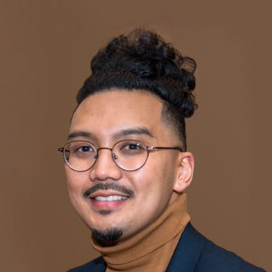 Nikki Pelonia
Chief Diversity and Equity Officer (CDEO)
As the college's first CDEO, Nikki Pelonia works to promote an environment free of discrimination and biases through advocacy, education, and the development and implementation of programs and campaigns designed to enhance the success, retention, and personal development of NSCC's diverse community. The CDEO serves as the College's Affirmative Action Officer and Title IX Coordinator ensuring compliance with The College's Policy on Affirmative Action, Equal Opportunity and Diversity. Pelonia is a first-generation immigrant born in Olongapo, Philippines and was raised in Southeast San Diego, CA. A community college attendee himself, Nikki also has a M.A. in Intercultural Service, Leadership and Management from SIT Graduate Institute, and a B.A. in Philosophy and Religion, cum laude, from San Francisco State University.
---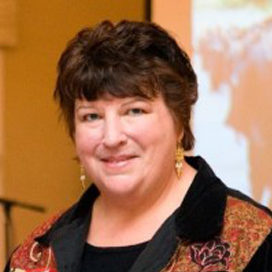 Linda Brantley
Executive Director of External and Public Relations
Linda Brantley is NSCC's Executive Director of External and Public Relations. She is a member of the President's Cabinet, serves as the official spokesman for the College, is public relations and communications advisor to the President, and serves as the college's official Public Records Officer. Linda is responsible for strategic college communications and public relations strategies that support the College's internal and external initiatives. In conjunction with the President, Linda oversees the college's government relations and coordinates activities and builds relationships with local, state and federal elected and appointed government officials. She leads the college's social media and has been an active participant on many college-wide events and initiatives. Linda also oversees Alumni strategies and initiatives and supports the NSCC Alumni Association. Prior to NSCC, Linda spent 12 years in administration at Northern Essex Community College and was also the Executive Director of the Massachusetts Commission on the Status of Women, an independent state agency, for six years. Linda has a dual Bachelor's Degree in Journalism and Management from Syracuse University.