Welcome to the Equality & Equity Project
As part of our commitment to Anti-Racism, Diversity & Inclusion, this page will provide historical and present-day information about the contributions, challenges, culture, and daily lives of the many vital groups that make up our NSCC community, and the larger world. We will regularly highlight important facts, stories, and experiences that traditionally have been omitted from the narrative of our country, and offer steps you can take to combat inequality. This page originated in response to the urgency of Black Lives Matter, and will predominantly feature African Americans in the 2020-2021 academic year. However, this is an ongoing project that intends to honor every group in the rich fabric of NSCC life.
We invite you to visit often, reflect on what you see and read, discuss it with others and, hopefully, expand your knowledge base, appreciation, and understanding of groups beyond your own. Together we can achieve:
Equality ('quality or state of being equal'), the ideal for our NSCC community, and to a larger extent, our global community.
Equity ('freedom from bias or favoritism, the quality of being fair and impartial'), the path to equality.
courtesy of Artist: Angus Maguire/Interaction Institute for Social Change and Center for Story-based Strategy

A consciously aware and understanding environment builds a stronger Comm-Unity.

Stories
Stories, articles or videos to build equality by demonstrating equity.
Expand All
Collapse All
Two Wolves
A Cherokee Legend
An old Cherokee is teaching his grandson about life. "A fight is going on inside me," he said to the boy.
"It is a terrible fight and it is between two wolves. One is evil – he is anger, envy, sorrow, regret, greed, arrogance, self-pity, guilt, resentment, inferiority, lies, false pride, superiority, and ego." He continued, "The other is good – he is joy, peace, love, hope, serenity, humility, kindness, benevolence, empathy, generosity, truth, compassion, and faith. The same fight is going on inside you – and inside every other person, too."
The grandson thought about it for a minute and then asked his grandfather, "Which wolf will win?"
The old Cherokee simply replied, "The one you feed."
Before you call the cops on a Black person . . .
Individual racism refers to the beliefs, attitudes, and actions of individuals that support or perpetuate racism. Individual racism can be deliberate, or the individual may act to perpetuate or support racism without knowing that is what he or she is doing.
Examples:
Telling a racist joke, using a racial epithet, or believing in the inherent superiority of whites over other groups;

Avoiding people of color whom you do not know personally, but not whites whom you do not know personally (e.g., white people crossing the street to avoid a group of Latino/a young people; locking their doors when they see African American families sitting on their doorsteps in a city neighborhood; or not hiring a person of color because "something doesn't feel right");

Accepting things as they are (a form of collusion);

Voting without exploring a candidate's record on policies relating to equality and equity.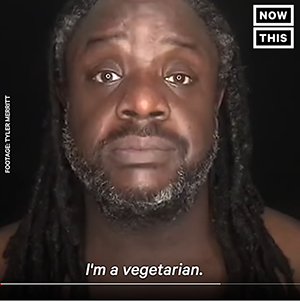 A fictional story by Barbara Leahy (1998) where a young boy, Theo, asks his mother, "What if there were no black people?" Theo's mother walks him through the day where all the inventions and contributions that African Americans have made in US history are gone.
If you have any questions or comments on NSCC's Equality & Equity Project, please contact
us at EqualityEquity@northshore.edu
Sources