Providing quality services and programs to meet the needs of veterans.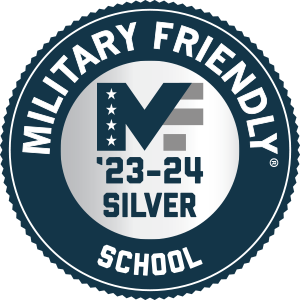 NSCC honors its commitment to veterans and active duty personnel. We provide quality services, resources, training, and programs to meet the unique needs of individuals who have served and are serving the United States.
Our Veterans Services department also helps veterans make use of GI Bill® education benefits. We assist you with the necessary paperwork to ensure proper entitlement pay. Finally, we can connect you with advising, career services, testing, personal counseling, and more.
GI Bill® is a registered trademark of the U.S. Department of Veterans Affairs (VA). More information
about education benefits offered by VA is available at the official U.S. government Web site at https://www.benefits.va.gov/gibill


Using your Veterans Benefits >
See who's on your NSCC Veterans Services Team >
---
Academic Advising
Get help developing a plan to reach your educational and life goals. We'll help you understand the requirements for a certificate, associate degree, or transfer to a four-year college.
Academic Advising >
Career Services
NSCC Career Services offers career planning, resume development, interview preparation, job search resources, employer contacts, and internships.
Career Services >

Center for Alternative Studies
NSCC's Center for Alternative Studies offers a variety of assessment testing services to help place you in the right class so you can best meet your educational and career goals. We also evaluate military transcripts to reward credit for experience and skills gained during service.
Accuplacer Assessment Testing >
Academic Credit for Military Experience >
Veterans Resource Team
NSCC Veterans Resource Team works closely with you. Services include consultation, coordination, military transcript evaluation, accessibility services, and VA payment information.
Veterans Resource Team

Wellness and Accessibility Services
NSCC's Wellness and Accessibility Services, in compliance with the Americans with Disabilities Act, provides information and support services if you have a documented disability. These disabilities may include limitations in vision, hearing, and mobility; psychological, physical, and psychiatric conditions; and learning disabilities.
Wellness and Accessibility Services >
Paying for College
College can be expensive, but thanks to our financial aid programs, it can be manageable. NSCC's Student Financial Services can assist veteran students and their families in planning for college expenses.
Types of Aid >Using your VA benefits at NSCC >
Veterans SAVE Fund
The Veteran Short Notice Aid for Verifiable Emergencies (SAVE) Fund helps student veterans handle short-term, unanticipated, non-academic emergencies so they can stay in school.
Please support the Veterans SAVE Fund today by emailing veterans@northshore.edu. Thank you!
---
Contact Us
Annmarie Paolucci
NSCC Veterans Services Coordinator
apaolucc@northshore.edu
or
veterans@northshore.edu
Phone: 978-762-4187
Twitter: https://twitter.com/NSCCVeterans
Facebook: https://www.facebook.com/NSCCVeterans/
Instagram: https://www.instagram.com/nsccveterans/