New or Potential Students should: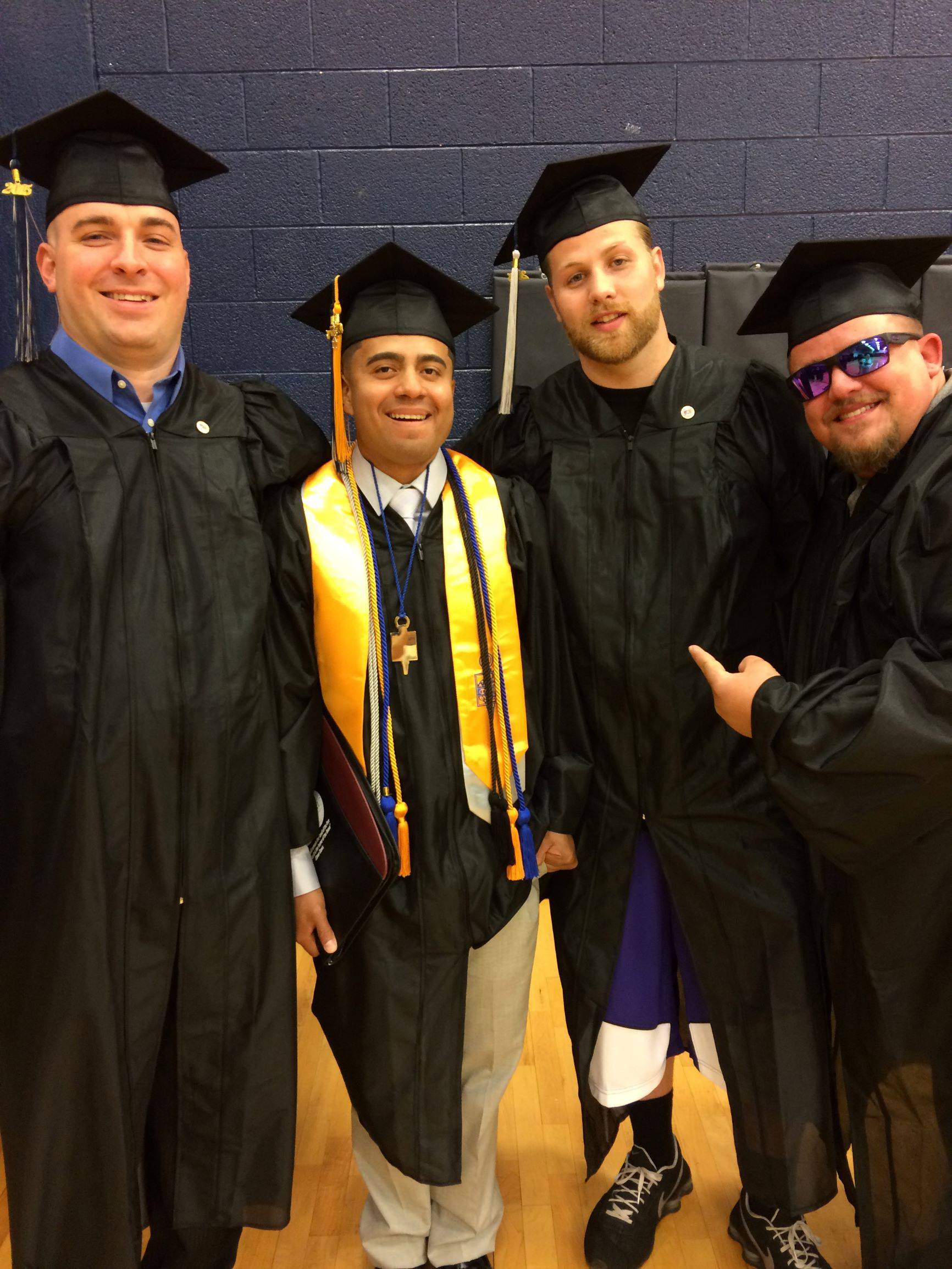 STEP 1:
Apply for Admission to North Shore Community College. Please upload a PDF of your high school diploma, transcript or G.E.D. scores with your application.
STEP 2:
Apply for VA Education Benefits
Complete the application for VA Education Benefits at: VA.gov
The veteran or other eligible beneficiary must provide a Certificate of Eligibility (COE) or statement of benefit prior to the first day of classes.
Student Veterans using Chapter 31 - Veteran Readiness and Employment should have their counselor email NSCC's Veterans Services Coordinator with the authorization.
For MA National Guard Members
MA National Guard members should apply for the Tuition and Fee waiver prior to the start of classes on the MA National Guard Website. If eligIble for the Montgomery GI Bill for Reservists, the member should provide a Notice of Eligibility. This form is available through your unit. NSCC Veterans Services can assist you with applying for the Chapter 1606 Benefits.
For Active Duty Military Members
Student should set up a time to meet with or talk with School Certifying Official to discuss the Tuition Assistance Program.
All students using VA benefits:
New students must provide NSCC Veterans Services with a Certificate of Eligibility prior to the first day of class
All veterans and other eligible beneficiaries must complete the

CERTIFICATION REQUEST FORM

every semester to have their VA educational benefits activated for the semester.

Students are obligated to report any change of status immediately to Veterans Services office, once an enrollment certification has been submitted to the VA. This includes any change in the number of credits for which students are enrolled, switch from on campus to online classes, withdrawal from a course or program, and a change of major or program.

Regular attendance of all classes is a requirement for VA payments. If you stop attending a class, VA will be notified and you may be required to pay back benefits.
What is a Covered Student?
North Shore Community College (NSCC) is designated as a "Veteran Friendly" institution. Student Veterans and their dependents, who submit a certificate of eligibility for Entitlement to Educational Assistance under Chapter 31 or 33, will be considered "covered individuals." NSCC allows all "covered individuals" to enroll, attend classes and have full access to all institutional resources.
While all financial aid recipients may be entitled to borrow Direct Loans, NSCC does not and will not require a student or in particular a "covered individual" to borrow a student loan to cover their tuition and fee obligations.
NSCC identifies "covered individuals", receiving their Chapter 31 or 33, and ensures that they are not charged late fees due to any delays in their disbursement funding from the Veterans Administration (VA).
In State Tuition for Covered Students
The VA Isakson and Roe Veterans Health Care and Benefits Improvement Act of 2020 Section 1005 has update the in state tuition policy for covered students.
Effective Aug 1, 2022
Removes the requirement for covered individuals to enroll in a course at a public institution of higher learning within three years of being discharged to receive in-state tuition
For more information on our In State Tuition Policy
To set up an appointment to discuss benefits eligibility, please contact:

Annmarie Paolucci (Veterans Coordinator)
Email: apaolucc@northshore.edu
Phone: 978-762-4187 (Phone / VM / Text)
OR
Derek Brennan (Veterans Assistant)
Email: dbrennan01@northshore.edu
Phone: 978-762-4249 (Phone / VM / Text)