Welcome to the Equality & Equity Project
Equality ('quality or state of being equal'), the ideal for our NSCC community, and to a larger extent, our global community.
Equity ('freedom from bias or favoritism, the quality of being fair and impartial'), the path to equality.
As part of our commitment to Anti-Racism, Diversity & Inclusion, this page will provide historical and present-day information about the contributions, challenges, culture, and daily lives of the many vital groups that make up our NSCC community, and the larger world. We will regularly highlight important facts, stories, and experiences that traditionally have been omitted from the narrative of our country, and offer steps you can take to combat inequality. This page originated in response to the urgency of Black Lives Matter, and will predominantly feature African Americans in the 2020-2021 academic year. However, this is an ongoing project that intends to honor every group in the rich fabric of NSCC life.
We invite you to visit often, reflect on what you see and read, discuss it with others and, hopefully, expand your knowledge base, appreciation, and understanding of groups beyond your own. Together we can achieve:
Courtesy of Artist: Angus Maguire/Interaction Institute for Social Change and Center for Story-based Strategy
https://www. trainingfortherealworld.com/ post/when-we-can-all-buy-our- own-seat-and-popcorn

A consciously aware and understanding environment builds a stronger Comm-Unity.
Deep Dives
Stories, articles or videos to build equality by demonstrating equity.
Expand All
Collapse All
Racelighting refers to the process whereby People of Color question their own thoughts and actions due to systematically delivered racialized messages that make them second guess their own lived experiences with racism. When experiencing racelighting, People of Color often feel invalidated and become overwhelmed by feelings of inferiority and self-doubt. Here are some examples:
A Black staff member who has been passed over for a promotion may start to believe it was because they are not "professional" enough.
A Latinx administrator who receives unnecessarily harsh feedback and destructive criticism of their work from colleagues may begin to question their own intelligence and capabilities.
A Native American professor whose scholarship is viewed as lacking rigor because it focuses on racial equity and social justice may question if they belong in the academy.
If you would like to read more about racelighting, below is a PDF of a scholarly brief by Dr. J. Luke Wood and Dr. Frank Harris III, the two authors of the article linked at top.
Read Racelighting in the Normal Realities of Black, Indigenous, and People of Color >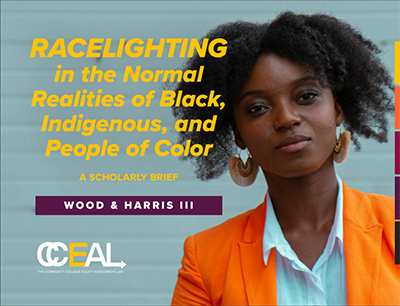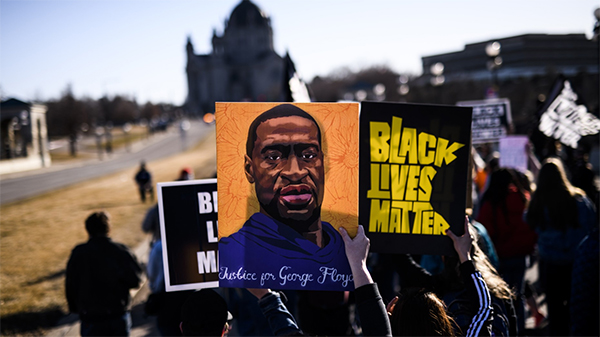 Allyship is committing to support a group you're not part of, typically a marginalized group. Allies check their privilege and use it to elevate others' voices. But some say that the term "ally" doesn't always = action. Enter: the active bystander. That's when you recognize a conflict and take action to try to diffuse it. Read about the "five Ds" in this article from The Skimm.
It is important to note that though no person alive today created the public education system, it is everyone's responsibility to address inequities in the system, question power structures and ensure that every group (especially those who have been historically excluded) is represented and has a voice, making it more equitable for all students and families. It is also critically important to understand that the decisions made today create the public education system that impacts both current and future generations of students. To achieve an equitable system tomorrow, the work has to start today.
Learn more from the final installment in the ImpactTulsa multi-part series, Equity in Education.
August 3rd marked Black Women's Equal Pay Day, or the day Black women had to work into 2021 to finally catch up to what white, non-Hispanic men earned in 2020. Black women worked 579 days to earn what white men did in 365.
"When I was 16, I walked into my high school counselor's office with a list of colleges that I wanted to apply to. My mom and I stayed up all night putting it together - weighing the pros/cons of each school, figuring out what majors they had, etc. I was excited and hopeful. I sat down, handed the list over to my counselor, and after she read the first three colleges (in order: UCLA, USC, and UW), she looked up at me with a confused expression. She crumpled the paper up, threw it in the trash, and told me 'We're going to look for more realistic options. Shall we?' I was speechless. For the past 10 years of my life, I had been commuting across three cities to get to school because my parents wanted me to have the best education possible." ~ Sy Stokes, Ph.D.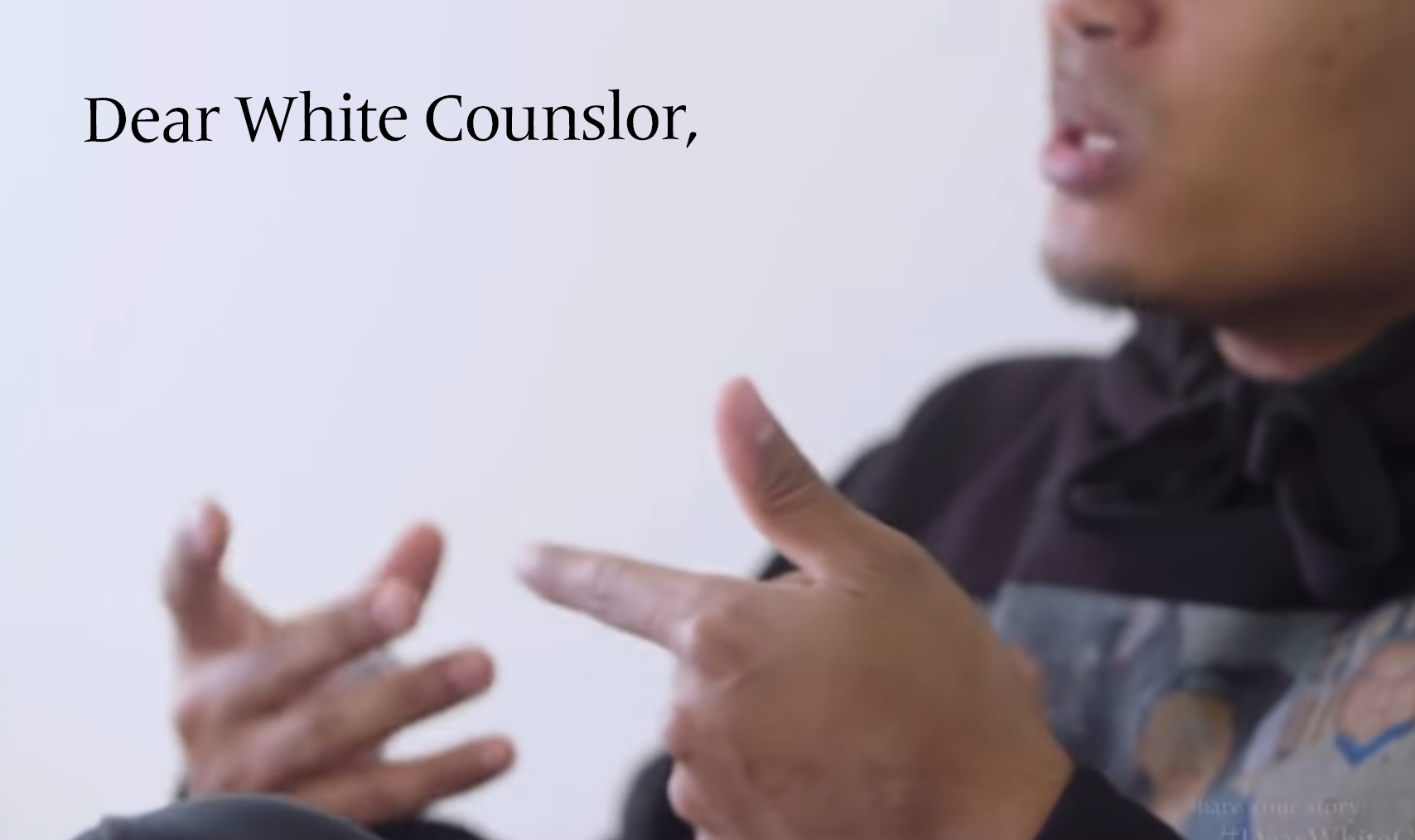 Please watch Dr. Stokes' spoken word response to this experience in "Dear WhiteCounselor."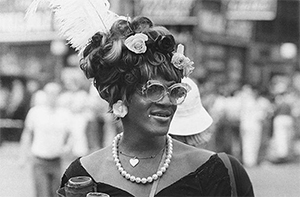 In commemoration of The Stonewall Riots. The Stonewall Uprising began in the early hours of June 28, 1969 when New York City police raided the Stonewall Inn, a gay club located in Greenwich Village. At the time, homosexual acts remained illegal in every state except Illinois, and bars and restaurants could get shut down for having gay employees or serving gay patrons. The mere gathering of homosexuals was considered "disorderly." Police raids on gay bars were common, but on that particular night, bar patrons and neighborhood residents resisted as police roughly hauled employees and patrons out of the bar. Influenced by activist Marsha P. Johnson, this led to six days of protests and violent clashes with law enforcement outside the bar on Christopher Street, in neighboring streets and in nearby Christopher Park. The Stonewall Riots launched a new era of resistance and revolution, and served as a catalyst for the gay rights movement in the United States and around the world.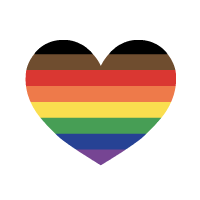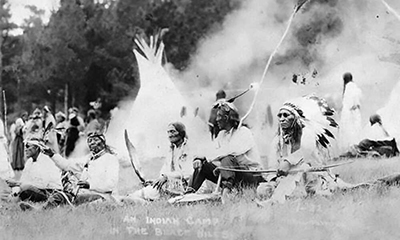 The sacred Lakota mountain called The Six Grandfathers, was appropriated to become Mount Rushmore. Mount Rushmore's creator had ties with white supremacy groups.
According to a recent study, anti-Asian hate crimes have spiked 150 percent since the pandemic began. Learn more about the history of anti-Asian racism in the United States in this link to a recent Washington Post article.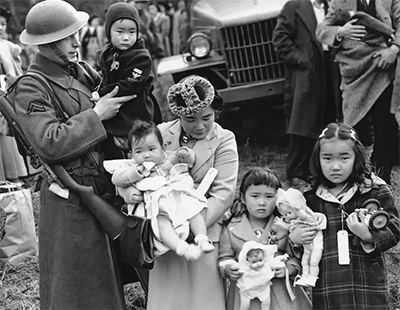 Cpl. George Bushy, left, holds the youngest child of Shigeho Kitamoto, center, as she and her children are forced to leave Bainbridge Island, Wash., in 1942. They were sent to an internment camp. (AP)
The events of January 6, 2021, rattled the nation to its core. The extreme ideologies that led to the insurrection at the Capitol are reflective of radicalized ideological and theological perspectives that are evident in larger society and on college campuses. Within this context, this video will examine the viewpoints and historical perspectives that led to the events of January 6th. The speakers will also offer recommendations for college and university leaders on how to advocate for justice and reconciliation on our campuses and in our nation. Presented by Cora Learning. Featuring: Luke J.Wood, Lasana Hotep & Frank Harris III (1:26:00)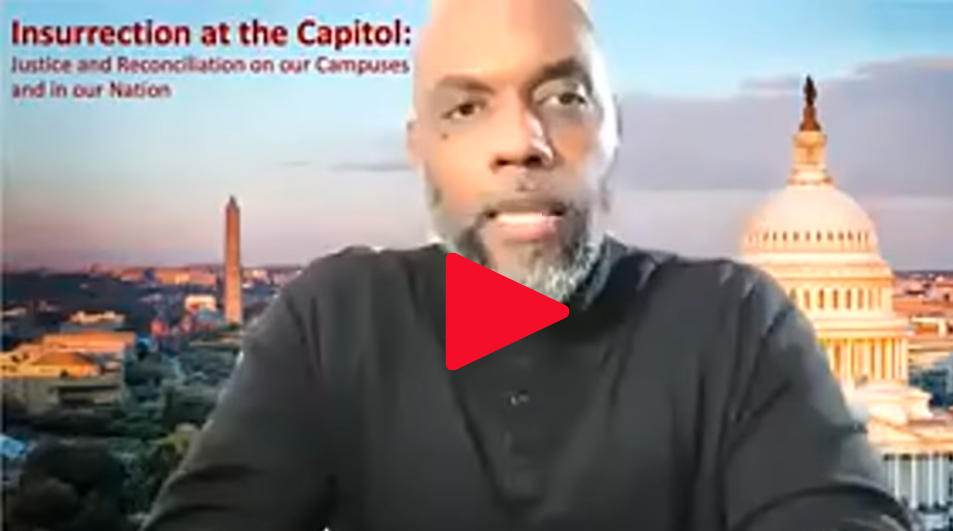 There's No Scientific Basis for Race—It's a Made-Up Label
It's been used to define and separate people for millennia. But the concept of race is not grounded in genetics.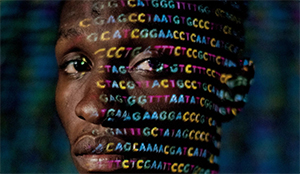 Read the National Geographic story.
This story is part of The Race Issue, a special issue of National Geographic that explores how race defines, separates, and unites us.
Two Wolves
A Cherokee Legend
An old Cherokee is teaching his grandson about life. "A fight is going on inside me," he said to the boy.
"It is a terrible fight and it is between two wolves. One is evil – he is anger, envy, sorrow, regret, greed, arrogance, self-pity, guilt, resentment, inferiority, lies, false pride, superiority, and ego." He continued, "The other is good – he is joy, peace, love, hope, serenity, humility, kindness, benevolence, empathy, generosity, truth, compassion, and faith. The same fight is going on inside you – and inside every other person, too."
The grandson thought about it for a minute and then asked his grandfather, "Which wolf will win?"
The old Cherokee simply replied, "The one you feed."
Before you call the cops on a Black person . . .
Individual racism refers to the beliefs, attitudes, and actions of individuals that support or perpetuate racism. Individual racism can be deliberate, or the individual may act to perpetuate or support racism without knowing that is what he or she is doing.
Examples:
Telling a racist joke, using a racial epithet, or believing in the inherent superiority of whites over other groups;

Avoiding people of color whom you do not know personally, but not whites whom you do not know personally (e.g., white people crossing the street to avoid a group of Latino/a young people; locking their doors when they see African American families sitting on their doorsteps in a city neighborhood; or not hiring a person of color because "something doesn't feel right");

Accepting things as they are (a form of collusion);

Voting without exploring a candidate's record on policies relating to equality and equity.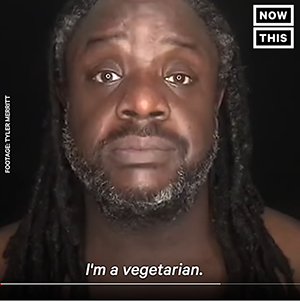 A fictional story by Barbara Leahy (1998) where a young boy, Theo, asks his mother, "What if there were no black people?" Theo's mother walks him through the day where all the inventions and contributions that African Americans have made in US history are gone.

If you have any questions or comments on NSCC's Equality & Equity Project, please contact
us at EqualityEquity@northshore.edu
Sources
Chief Diversity Officer & Additional NSCC Diversity, Equity and Inclusion Groups
Nikki Pelonia, Chief Diversity & Equity Officer
Equity and Inclusion Collaborative
Anti-Racism Working Group
Forum on Tolerance
Diversity Leadership Council