We invested in our students and community by eliminating student debt.
Our students have the will to succeed and North Shore has many ways to help.
North Shore Community College has used $1.2 million in federal Higher Education Emergency Relief Funds to erase college debt for students, many of whom are facing significant financial challenges and struggling to make ends meet.
To date, the funding has assisted 503 students, with an average balance due of $1,215. Of the students who benefitted from this assistance, 60% are students of color, 58% are female, and all are residents of Massachusetts and the North Shore.
Portrait of Khali Kum in black leather jacket
The professors are top-notch, the community is supportive, I made great friends. I'd recommend this experience over a four-year school.
Khalil Kum
Computer Science

Read Khalil Kum's story here >

We help our students complete with little or no student debt.
Nationally, as well as here on the North Shore, student borrowers are held back by high levels of debt, on top of job losses due to the pandemic, and the struggle to cover basic needs. Students with debt are less likely to enroll or stay in college.
Portrait of Fabiano Da Mota in blue suit
North Shore changed my life," says Fabiano Da Mota, who put himself through school working nights, weekends and summers.
Fabiano Da Mota
Engineering Science

Read Fabiano Da Mota's story here >
Our commitment never stops.
Here to help beyond the classroom.
For students who experience other major life challenges like food insecurity, or technology gaps, or emergency housing, our Here to Help initiative offers real-world solutions to keep students on track. To date, NSCC has distributed hundreds of pounds of fresh produce to students, provided internet connections during the pandemic, and emergency grants to students allowing them to continue their studies.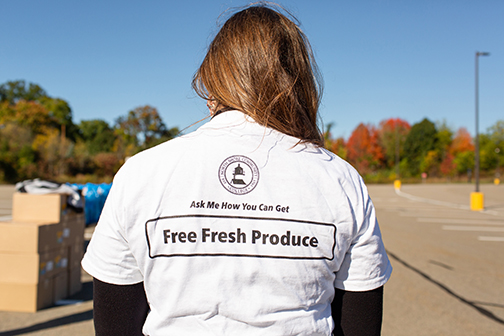 Accreditation
North Shore Community College is an accredited public institute of higher education where all are welcome and each is challenged. NSCC is accredited by NECHE, the New England Commission of Higher Education.