What is TR
I

O?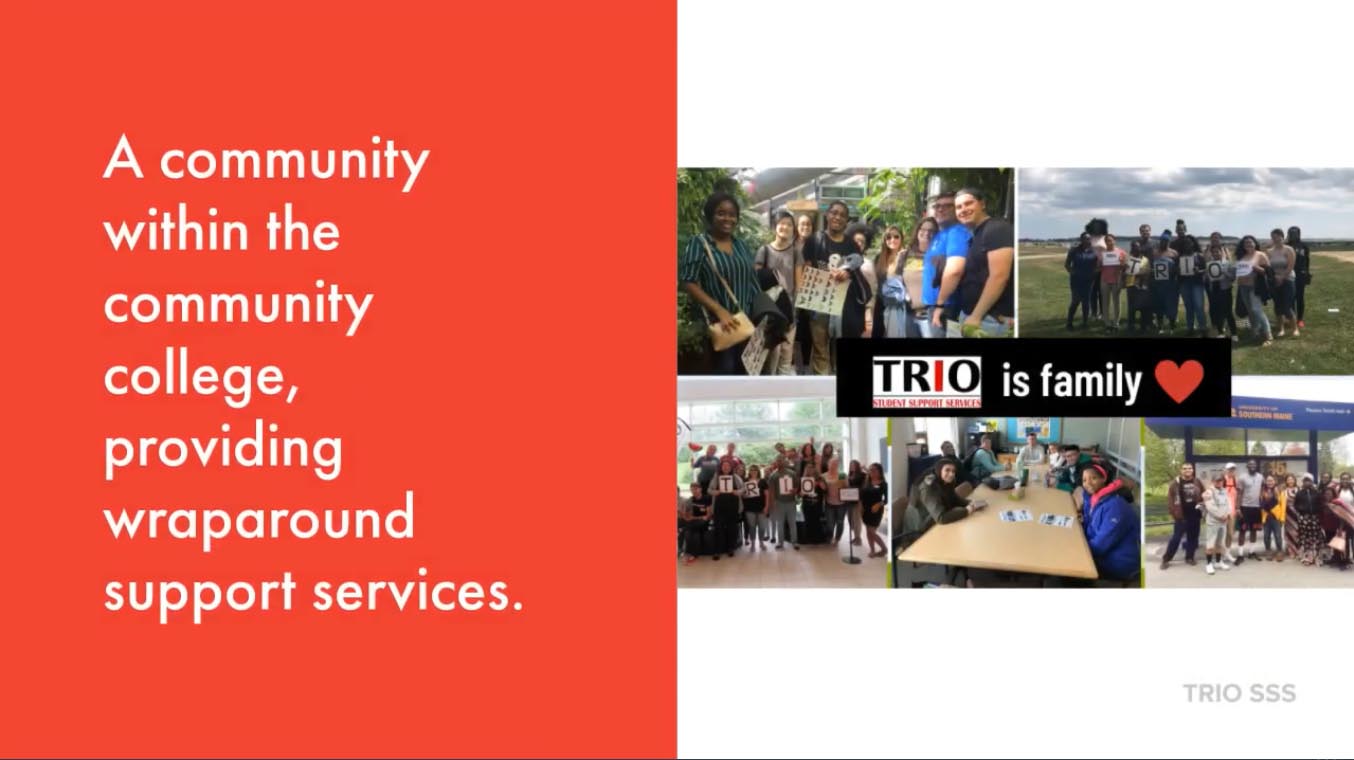 TRIO Student Support Services is a federally ­funded program that provides personalized academic advising and encouragement to students who are low-income, or first generation to college (neither parent graduated from 4-Year College), or individuals who have a documented disability.
TRIO helps students overcome the obstacles that can often derail students whose families are unable to provide the financial support or academic guidance they need. TRIO assigns each student an academic advisor who will help guide them throughout their academic career at NSCC. Their advisor will work with them to develop a plan for academic success that, if they work hard and stay on track, will lead to graduation and continued success at a 4-year college or their chosen career.
For many students, TRIO becomes their second family. Students support each other and develop lasting relationships.
TRIO Services
Personalized Academic Advising

Supportive Learning Community

Free, One-on-One Tutoring

Career Planning

College Visits/Transfer Assistance

Financial Aid Information

Scholarship Search Assistance

Recommendation letters

Cultural & Social Activities

Personalized Orientation
TRIO helped me feel as if I belonged & reassured me. It also motivated me to know that people were supporting me.

Belinda M.

TRIO Student
Questions? Email us at: