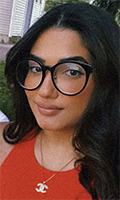 Yurianny Quinones Martinez
Administrative Assistant
Email: yquinones01@northshore.edu
Yurianny provides vital administrative support to the TRIO Talent Search Program Director, Advisors, and Tutors serving all Lynn Public High Schools. Her duties include serving as the program's primary contact for communications, managing all student files and database systems, and arranging logistics for college trips. Yurianny is now enrolled in North Shore community college to achieve an associate's in Business Management She is also a TRIO alumna, as she was a Talent Search participant during high school at Lynn English And is now an EOC Participant getting help to fill her FAFSA. In her free time, Yurianny enjoys traveling, dancing, cooking, and spending time with her loved ones.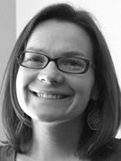 Sarah Coffey
Advisor at Lynn Classical
Email: SCoffey@northshore.edu
Sarah works with students in grades 9 – 12 at Lynn Classical High School. Sarah has a background in career advising and worked in career services offices in both a law school and undergraduate setting for 15 years before joining TRIO/ETS at North Shore Community College. She received her MEd in School Counseling from Salem State University and her BA in English and German from Guilford College in Greensboro, NC. Sarah enjoys running, playing the flute in a community band and volunteering at the local animal shelter.
Lori Weir,
Director Educational Opportunity Center, Talent Search, Upward Bound
Email: lweir@northshore.edu
North Shore Community College, Lynn and Danvers, Massachusetts