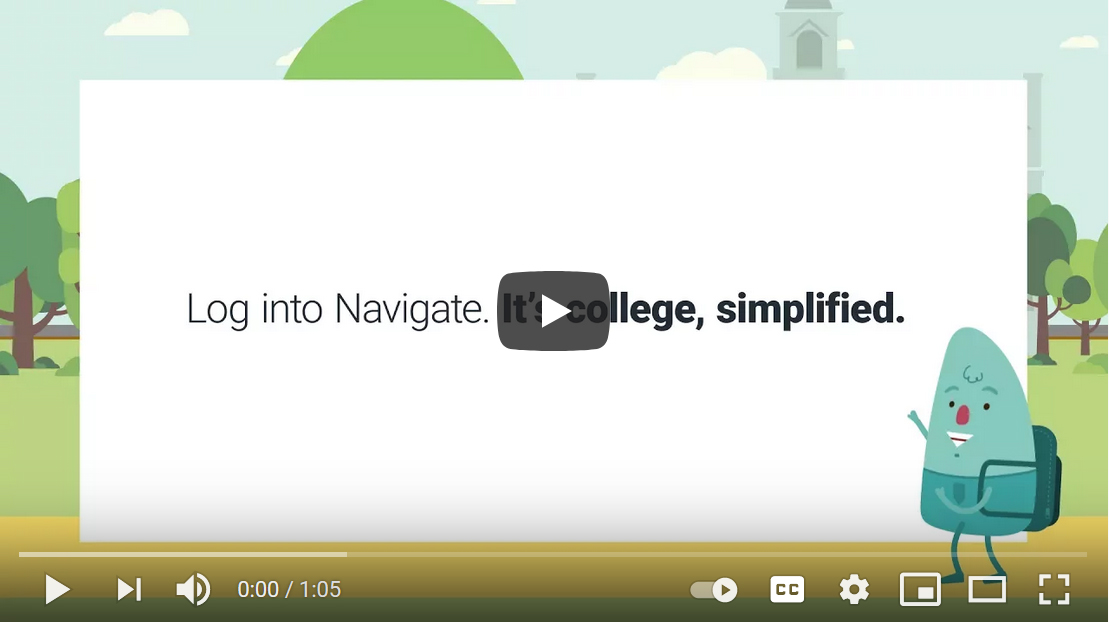 Download the Navigate App today!
What is the Navigate App?
Students can access Navigate through an app to schedule appointments, keep track of your classes and academic plan, find resources and more throughout your time here at NSCC.
Do you need help keeping track of your classes? Do you want to schedule appointments with different offices at NSCC? Do you want to be able to find various resources and both academic OR social connections throughout your college experience? The answer is here, the one-stop shop, Navigate!
This new tool for NSCC students allows you to:
Here's what you can do through Navigate:
Find Important To-Do's & Key Dates
Utilize Study Buddies & Resources

Read Navigate Messages & Uplifting Holds

Schedule Appointments with Advising, Financial Services, Tutoring and more
Meet the Navigate Team!