North Shore Community College's 57th Commencement Ceremony
Congratulations graduates!
Whether you're a graduating student, a proud family member, college faculty or staff, or a supportive member of the community, we hope you'll join us for a day of celebration and acknowledge the dedication, drive and hard work of NSCC's Class of 2023!
---
Keynote Speakers
10:00 AM KEYNOTE SPEAKER
Dr. Kiame Mahaniah
CEO of Lynn Community Health Center and the newly appointed Massachusetts Undersecretary of Human Services
2:00 PM KEYNOTE SPEAKER
Frances Martinez
President and Founder of the North Shore Latino Business Association
6:00 PM KEYNOTE SPEAKER
John D Keenan, JD
President of Salem State University
---
Meet our Student Speakers!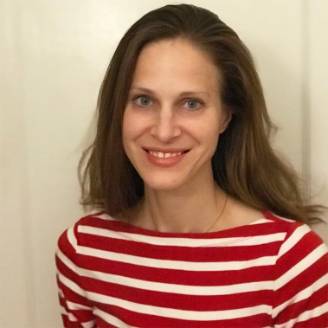 10:00 AM SPEAKER
MARYANN DE THOMAS DE LABARTHE, '23
Respiratory Care
Associate In Science Degree
---
Maryann de Thomas de Labarthe is a graduate of UMASS Amherst who completed a double major in Comparative Literature and French. After university, she spent a decade living and working in France and China gaining experience in international relations and marketing and returned to Massachusetts in 2015 to be closer to family. Through a project working with the homeless in Cambridge she decided to blend her interest in people, culture, and languages by pursuing a career in healthcare and chose NSCC's Respiratory Care program as the focus of her career path.
2:00 PM SPEAKER

MAGGIE MUNROE, '23

Business Administration Transfer
Associate of Arts Degree

---
The vice president of student government and a member of multiple clubs at NSCC, including the Economics Club and the Math Team, Maggie has been involved at all levels of the student experience, including the MASSPIRG campaign to address student hunger on campus. Recently, Maggie joined a team of 60 other students from public colleges to lobby at the Massachusetts state house for funding to address an issue that effects 37% of students at public colleges and universities in the Commonwealth. Recently Maggie, received her first acceptance letter to Tulane, a top 50 four-year university.
6:00 PM SPEAKER

AMANDA DIAS, '23

Liberal Arts Transfer
Associate of Arts Degree
Psychology Pathway
---
Amanda Dias is a Rhode Island native who made her way to the North Shore in 2019 and believes in the power of personal growth, challenging her peers to "Always strive to be your best self!" Amanda is graduating from NSCC's Liberal Arts Transfer Program's Psychology Pathway and is a proud member of the Phi Theta Kappa honor society and looks forward to continuing her education with the goal of becoming a Guidance Counselor.
PASS IT ON. EVERY GIFT COUNTS!
You dreamed it. You achieved it.


Now pass it on!
We invite you to donate $23 in honor of your class year, or whatever amount is meaningful to you, as part of your very first alumni gift. Every gift counts towards scholarships for students following in your footsteps.