North Shore Community College's 2021 Commencement was held virtually on Saturday, May 22.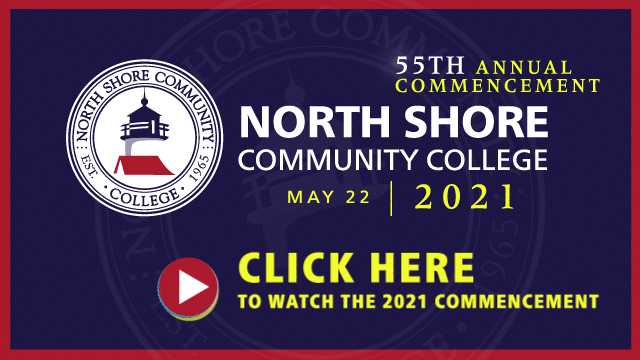 NSCC's 55th Annual Commencement Program Book
2021 Commencement Keynote Speaker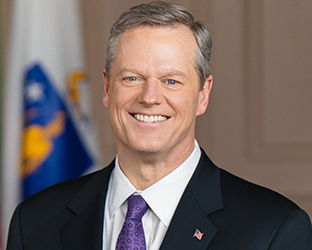 Governor Charlie Baker was sworn in for a second term as the 72nd Governor of the Commonwealth of Massachusetts on January 3, 2019. A little over a year later he found himself leading the Commonwealth through the global COVID-19 pandemic. His skillful management of all aspects of the disease placed Massachusetts at the forefront of fighting the spread of Covid in the United States.


We are grateful to Governor Baker for his ardent support of public higher education. Governor Baker recognizes the difficulties the high costs of college create for students and families, and has taken steps to make it more affordable to attend the state's public colleges and universities including the Commonwealth Commitment program and expanded community college scholarship funding. He has also dedicated resources to expanding early college opportunities for high school students.


From day one, Governor Baker has implemented essential reforms and continues to tackle difficult and persistent challenges across state government to streamline government, protect the vulnerable, and respect taxpayers' time and money. He has used public-private partnerships to spur downtown and regional economic development, allowed small businesses to become more competitive in a dynamic economy through regulatory reform, and delivered critical tax relief to more than 400,000 hardworking individuals and their families through a doubling of the Earned Income Tax Credit. These efforts have helped the Massachusetts economy create more than 200,000 jobs since 2015 and led to more people working now than at any time in state history.


Also, under Governor Baker's leadership, Massachusetts' structural budget deficit has been eliminated without raising taxes, and significant deposits have been made into the Commonwealth's Stabilization Fund.
2021 Commencement Student Speaker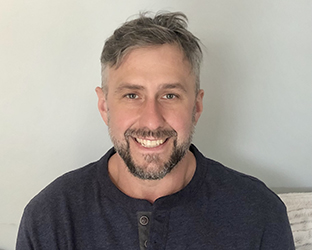 Derek L. Brennan was born in Danvers, Massachusetts. With college not even on the radar, he enlisted in the United States Army in 1999.


After serving an 18-month tour in Iraq from 2003-2005, Derek found himself battling substance abuse, primarily in the form of alcohol, along with struggling with severe PTSD related to combat experiences endured during Operation Iraqi Freedom.


Running from his problems, he sought solitude in San Diego in search of the "perfect wave" as he learned to surf as another means to escape reality. Alcoholism and PTSD had brought him to the depths of hell before friends and family were able to convince him to move back to Massachusetts and set up a support system that could help him get back on track.


Now, as the father of two daughters, ages five and ten, responsibility, accountability and support are some of the key factors that keep his support system running smoothly and effectively.


Derek took full advantage of the Veterans Center offered at NSCC and became the president of the Veterans Club. In 2020 he received the North Shore Bank Scholarship, North Shore Horticultural Society Scholarship and the Scholarship for Veterans. After obtaining an associate degree in both business and horticulture, Derek will be continuing his academic studies at UMass Amherst where his short-term goal is to obtain a degree in sustainable food and farming.
Derek's future goal is to have a Veteran-owned and operated sustainable farm that acts as a pillar in its community. Veterans, addicts and people struggling with mental health can rehabilitate on the farm in exchange for helping out with daily farm tasks that can give them a sense of great worth and accomplishment.


NSCC was the foundation for all of Derek's success in the last four years and he is eager to grow, going forward with the knowledge and tools he has received while attending NSCC.
2021 Commencement Student Soloist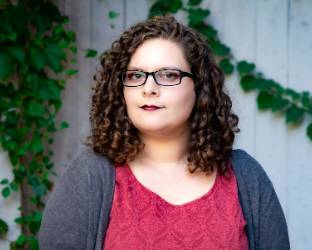 Davina Yannetty grew up in East Boston and began teaching herself to play piano at age five. She continued on to learn how to play a host of other instruments including bass, french horn, guitar and ukulele. In high school, she discovered she also had a knack for singing and later trained in voice with Celia Slattery of Somerville, MA. She has been performing professionally since age 17 and her music career has taken her all over the U.S. as well as Canada, the Caribbean and Europe. For the past ten years she has mainly been working as a dueling piano player, leading singalongs in an all-request show. She is also an active member in two tribute acts: Material World (Madonna tribute) and The Buoys of Summer (70's soft rock tribute). Davina now attends North Shore Community College and is pursuing a Business Administration Transfer degree. She hopes to continue on to a four-year school and eventually become a CPA.
PASS IT ON - EVERY GIFT COUNTS!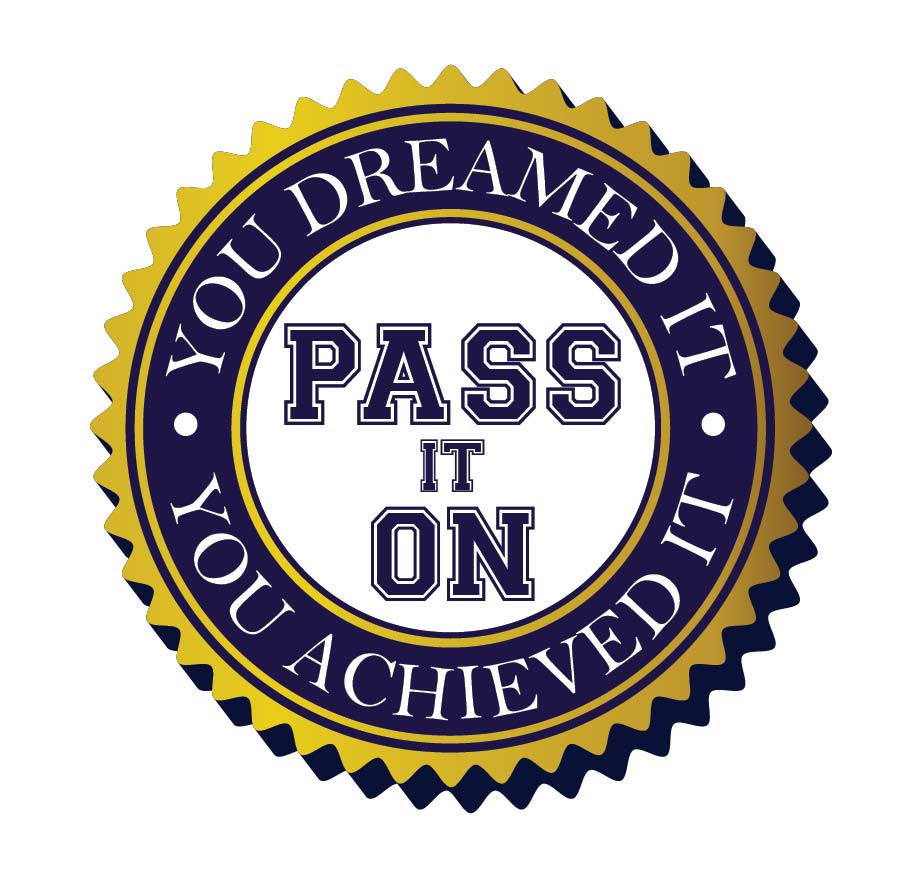 You dreamed it. You achieved it.
Now pass it on!
We invite you to donate $21 in honor of your class year, or whatever amount is meaningful to you, as part of your very first alumni gift! Every gift counts towards scholarships for students following in your footsteps.