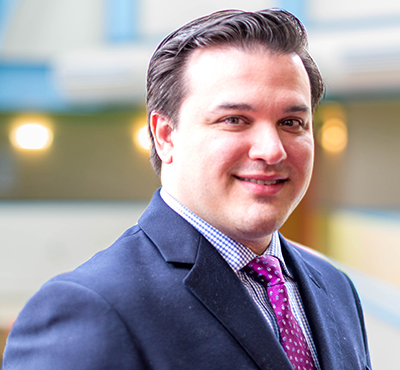 North Shore Community College has selected Alexander Wolniak to be its new registrar.
Wolniak has spent his entire career in higher education, almost exclusively in academic records. Since 2020 he has been the registrar at Urban College of Boston, a not-for-profit private community college in Boston that serves about 1,200 students per year. There, he transformed the registration services area to improve and streamline existing college systems, deliver services remotely with fewer pain points, reduce barriers to entry to the college, and move toward a truly 21st-century operational mindset. He has supervised records, admissions, and technology staff at the college and supported them toward successful outcomes.
Prior to Urban College of Boston, Wolniak served as associate registrar at New England Conservatory of Music in Boston, and served as an administrator at Boston College and The Catholic University of America.
"I am excited to join the team at North Shore Community College because I want to make a positive impact in my community. NSCC offers me the chance to make that change and lead an incredible team of people to help students realize their educational dreams," Wolniak said.
"I am delighted to have Alex join NSCC as our registrar, said Dr. Jennifer Mezquita, NSCC Provost. "He brings a unique collection of experiences that will help us continue to strengthen our records and processing area. His collaborative nature and leadership style, in combination with the expertise that exists among his team members, will be the perfect combination to move our work forward."
Wolniak, a resident of Andover, has been active with the New England Association of Collegiate Registrars and Admissions Officers (NEACRAO) by first serving as the Board communications manager, then president-elect, president, and past-president.
He holds a M.Mus. from McGill University and graduated summa cum laude with a B.M. from Westminster Choir College. Wolniak has also completed additional graduate studies at Boston College in higher education administration and Boston University in computer science.