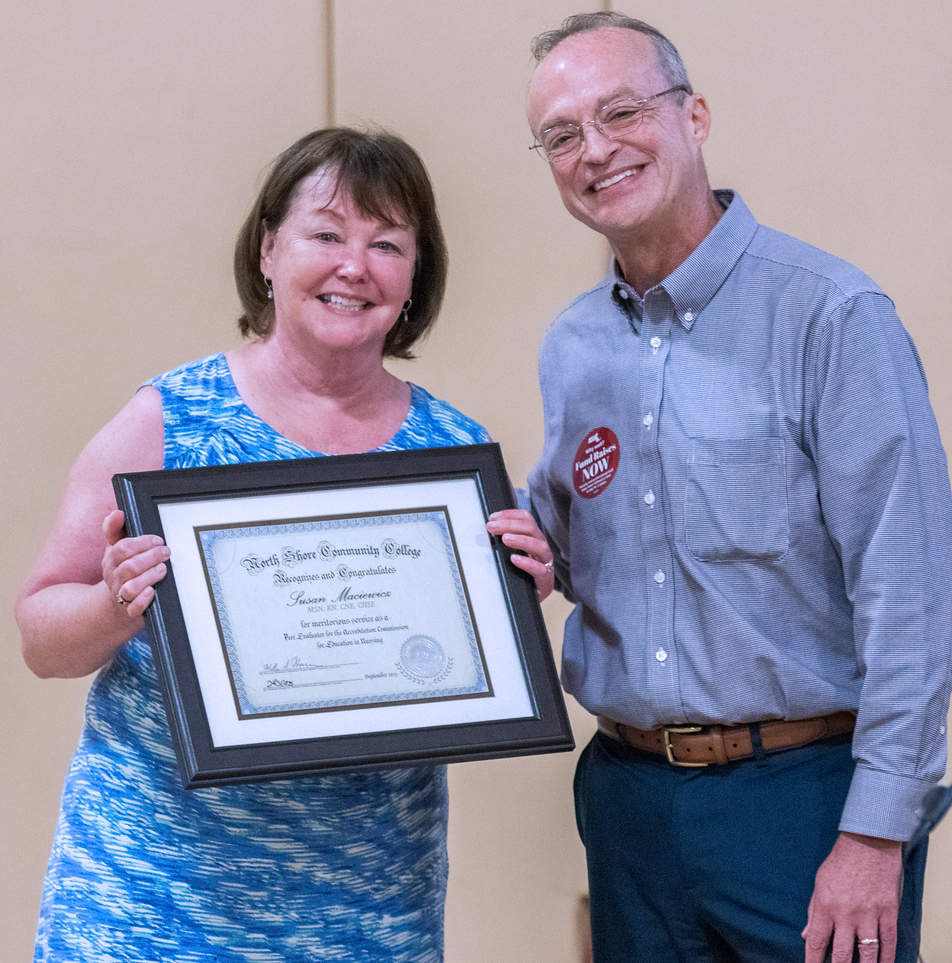 Susan Maciewicz, MSN RN CNE CHSE, North Shore Community College's longtime director of our exemplary nursing program, has been recognized by the Accreditation Commission for Education in Nursing (ACEN) for her many years of voluntary service as an ACEN Peer Evaluator.
Maciewicz has been an ACEN Peer evaluator since 2011 and has conducted over 20 peer evaluation visits over the years. She has been NSCC's Director of Nursing since September of 2018, overseeing the Nurse Education and Practical Nursing Programs and, before that, was the department chair for Nurse Education.
Nell Ard, Interim Chief Executive Officer for ACEN, noted, "Thank you for your committed leadership and dedication to the quality of nurse education. The ACEN's accredited programs remain strong and continue to improve due to your commitment to this important work."
Maciewicz was also recently named to the Salem State University (SSU) Northeast Regional Educators Hall of Fame. She is a graduate of the SSU Class of 1987.
Pictured, President Bill Heineman presents Susan with her recognition plaque from ACEN.