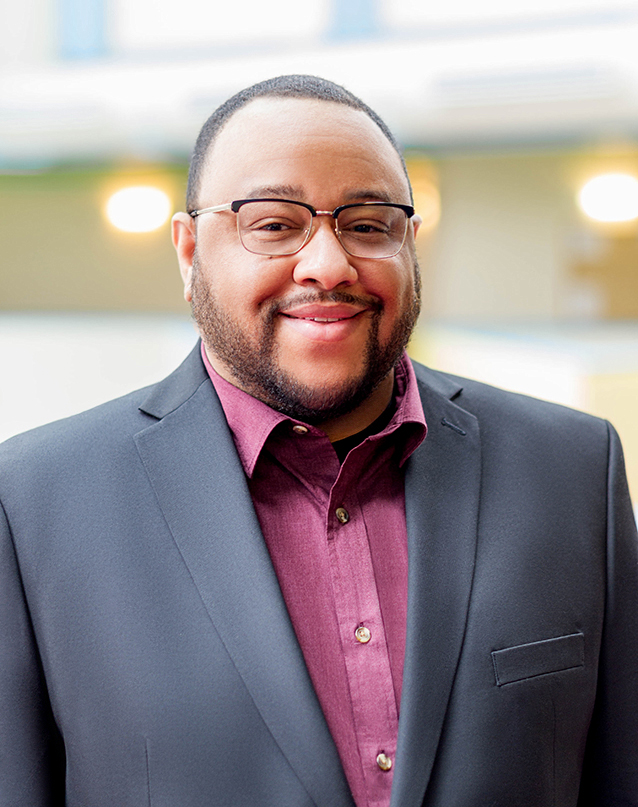 Isaac Newsome, of Boston, has been hired as North Shore Community College's (NSCC) Director of Community Standards. The Director of Community Standards is responsible for administering the College's Student Code of Conduct and proactively addressing community standards.
Newsome has 12 years of experience in higher education, the past four years at Emerson College, most recently as the assistant director of residential education.
He said, "I have found passion for the growth and development of students through community standards and resolution processes. Particularly, I have had the opportunity to create individualized outcomes that meet the need for student growth and learning, awareness of impact and harm, preservation of the integrity of campus communities, while considering the evolving nature of applicable policies, laws, and best practices. I am excited to dedicate my time to NSCC cultivating community through the community standards and student conduct lens."
Provost Dr. Jennifer Mezquita said, "Isaac is exceptionally experienced to support our students and foster a strong sense of community with a restorative and educational approach to our student conduct process. I am excited to welcome Isaac to our campus community and look forward to supporting his work as our Director of Community Standards."
Newsome added, "What really drew me to this opportunity to join North Shore is the emphasis on 'community' in the community standards position. There is a distinct desire and opportunity to engage all campuses in defining what it means to be a member of the NSCC community, and imagine innovative ways to live that out in Danvers, Lynn, and beyond."
Newsome holds a B.A. from the University of North Carolina Asheville, a M.A. in Higher Education from Geneva College, and a Graduate Certificate in the Law and Higher Education. Additionally, Newsome is in the final stages of a Doctor of Education in Higher Education Administration program.