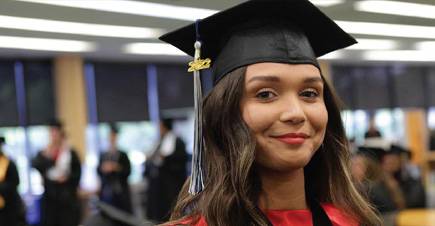 Fall admissions are well underway at North Shore Community College and on August 27 an in-person, combination Express Re-Admissions and New Student Registration event will feature $500 scholarships for those who enroll in at least six credits for September.
The event is geared not only for new students but also targets prior students who have stopped out of their education. "You can finish what you started," said Kim Odusami, Executive Director of Admissions. "We want to encourage those who previously attended NSCC and did not complete their certificate or degree to come back to college. Those attending our August 27 event can receive a $500 NSCC scholarship if they register for six or more credits," she said.
In addition to the scholarship, NSCC has put together a package of resources to further support student success. Help is available to: build college around life and work with flexible course times; earn credit for prior learning; explore no-cost or low-cost textbooks and other learning resources; consider retraining for new job skills and better salaries; register for classes you need to complete your program.
The Express Re-Admissions and New Student Registration event will take place on Saturday, August 27, starting at 10 a.m. at NSCC's Lynn Campus Student Success Center, 300 Broad Street. Sign up to attend. https://tinyurl.com/2aawz4ez
For more information, visit our virtual campus, Centro Hub, at www.northshore.edu/centro-hub/