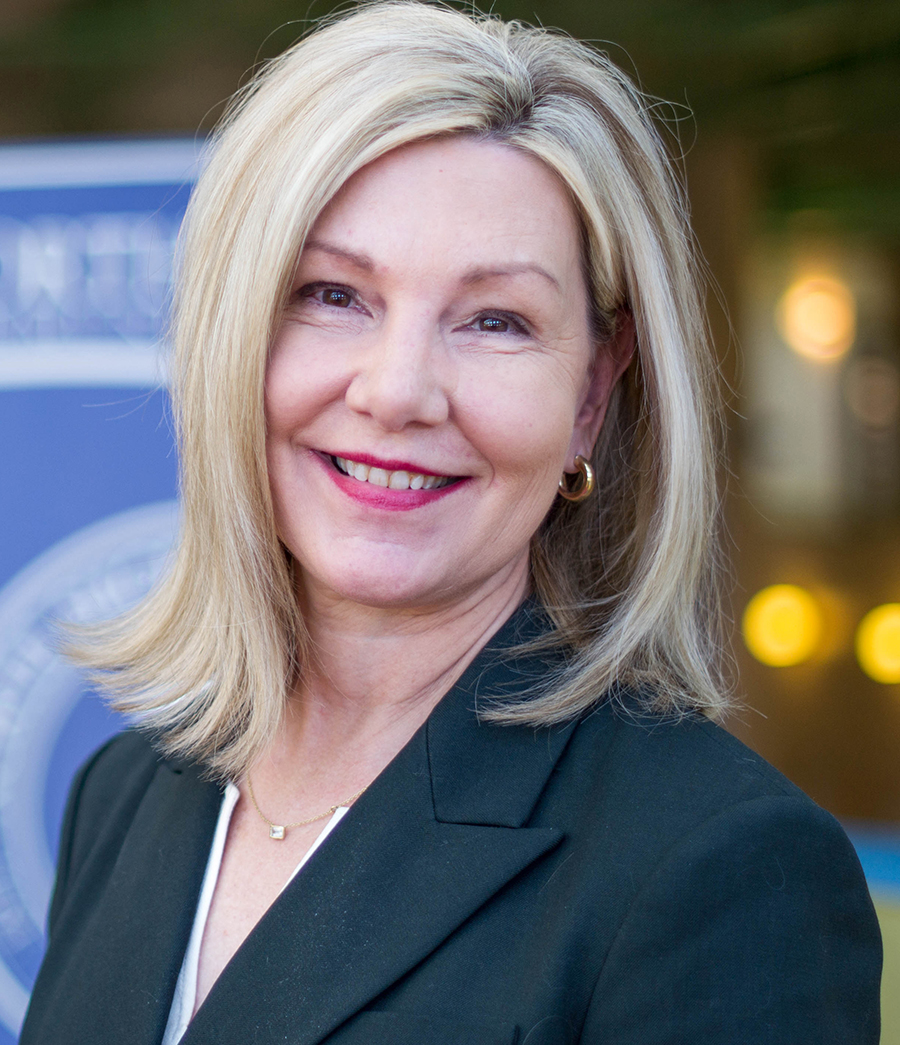 Dr. Kathyrn Nielsen has been selected as North Shore Community College's first senior executive officer, President's Office. Dr. Nielsen will promote synergy and coordination of college operations and manage the daily operations of the President's Office, including the alumni, external and public relations, marketing communications, and planning, research and resources functions at NSCC. She will also coordinate the President's Cabinet and will chair a new Community Relations Team.
NSCC President William Heineman said, "The college recently completed a new strategic plan that focuses intensely on its work with the community to deliver the best results for students and Dr. Nielsen is uniquely positioned to play a leadership role in that work with our community partners."
Dr. Nielsen comes to NSCC as a leader in higher education with over 20 years as a researcher, college administrator, teacher, and speaker. Dr. Nielsen most recently held the position of associate vice president and served as the founding director of the Center for Excellence in Teaching and Learning at Merrimack College. She earned her Ph.D. in Educational Studies, Adult and Transformative Learning from Lesley University in Cambridge, Massachusetts and has taught graduate and undergraduate courses in education and social policy.
She began her career in higher education working as a tutor and multilingual specialist in the writing center. The experience was foundational to her understanding of the opportunities and institutional barriers facing many students, and it continues to influence her leadership and advocacy today.
One of her greatest passions is the study, observation, and strategy of creating educational cultures and work environments that are maximally inclusive and that inspire continuous innovation. She has presented on these topics at the institutional, state, regional, and national levels.
At the core of her work leading campus-wide initiatives is a commitment to ethical leadership and to connecting to others with empathy and mindfulness. Her ability to navigate complex institutional environments has developed over years of relationship cultivation and through formal development at Harvard's Management Development Program, HERS Institute for Leadership Development, and most recently in achieving certification from the Coach Training Alliance.
A resident of Salisbury, Massachusetts, Dr. Nielsen is active in her community and serves on several nonprofit boards including the Board of Directors at the Jeanne Geiger Crisis Center and is the founder of 100 Women Who Care Boston North, a giving circle committed to strengthening the local community through the power of collective giving. The advancement and support of women leaders and leaders of color is a particular emphasis of her board service on the Massachusetts American Council on Education's (ACE) Women's Network.
"I have spent the last twenty years working to help higher education fulfill its promise to change people's lives, as it did for mine. President Heineman's plan to eliminate persistent equity gaps in education and to engage industry leaders and the greater community in the process inspires me. As a first-generation adult learner, I'm honored to join North Shore Community College to help advance these ambitious goals," Dr. Nielsen said.