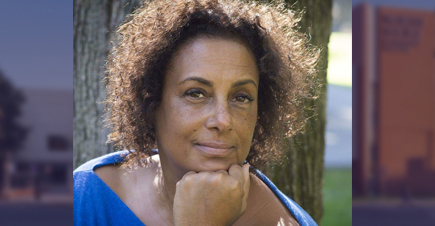 Michele Cubelli Harris, of Beverly, has been named the new Director of SUCCESS at North Shore Community College (NSCC). Cubelli Harris has been with NSCC for 16 years and was previously the Senior Special Program Coordinator for NSCC's MALES (Men Achieving Leadership, Excellence and Success) program.
The Director of SUCCESS (Supporting Urgent Community College Equity through Student Services) is a new position that was developed to lead NSCC's version of the MA state SUCCESS Grant, entitled, Rise. Achieve and Persist, the goals of which are to reduce equity and achievement gaps for Black, Latinx, and ESL students.
The SUCCESS program, created specifically for community college students, provides wraparound support services to improve outcomes for the most vulnerable populations at community colleges. Wraparound support services could include peer mentors, academic skills workshops, field trips to four-year colleges, and targeted academic, career, transfer, and scholarship advising, among others.
"I am thrilled to be stepping into a role closely aligned with my core values and philosophy around the importance of advancing equity in higher education for communities of color," said Cubelli Harris. "I can't think of a more critical time to reimagine how we welcome, engage, support, and prepare our Black, Latinx, and ESL students, empowering them to thrive and reach their unique potential."
"Having raised my son and daughter as a single parent and a first-generation college student in Lawrence, I intimately understand the barriers and the ways racism can show up in institutions negatively impacting the Black and Brown student experience," Cubelli Harris added.
The Lawrence native began her academic journey and her career in higher education at Northern Essex Community College. She holds both a Master's of Education and a Certificate of Advanced Graduate Study in Clinical Mental Health Counseling from Lesley University.
Cubelli Harris has been a longtime New England Executive Board member of the African American Women in Higher Education, serving as a past vice president and is a past member of the Board of Directors of Health Quarters, Inc.