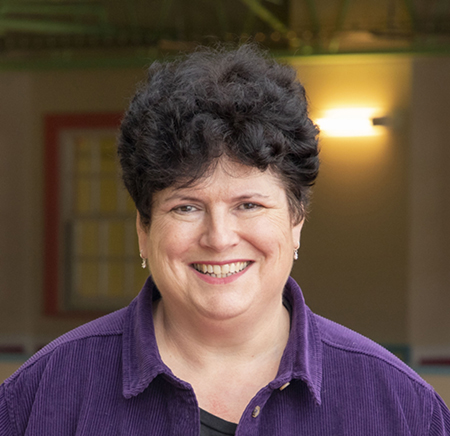 Andrea DeFusco-Sullivan has been appointed to the newly created position of Assistant Provost at North Shore Community College (NSCC). In her new role, she reports directly to the Provost. Prior to this position, DeFusco-Sullivan was NSCC's Interim Vice President of Academic Affairs.
DeFusco-Sullivan served for many years as an adjunct faculty member at Northern Essex Community College and Middlesex Community College. She was also an academic advisor and adjunct in the English Department at Boston College, and while there, spent a decade as Assistant Dean in the College of Arts and Sciences, and as English Program Director in the Sr. Thea Bowman AHANA Center's "Options Through Education" bridge program for first-generation and historically marginalized high school seniors.
"Working in higher ed as a teaching fellow, I was the same age as some of my senior year students, but I was infinitely less comfortable. Most of them were legacy students whose parents and grandparents had gone to the institution, while I was still struggling to remember when to switch trains on my 4-hour daily commute," said DeFusco-Sullivan. "My mentor at the time said, 'You belong; keep going.' So I did-- as an academic advisor, dean, multi-campus adjunct, and then to my beloved NSCC as a director, assistant dean, dean, Interim VPAA and now, Assistant Provost. Now I tell our students: You belong. Keep going!"
She is a member of the National Academic Advising Association (NACADA), the Advancing a Massachusetts Culture of Assessment (AMCOA) Working Group, the Massachusetts Task Force on Statewide Assessment, the Massachusetts Civic Learning Team and the Mass Team. She is a published author and has served as an educational consultant and editor.
Born in Lawrence, MA, with native fluency in Spanish, DeFusco-Sullivan is a first-generation college graduate. She holds an M.A. in English from Boston College and a B.A. in English from Merrimack College and is currently a doctoral candidate at Boston College. She resides in Methuen, MA with her husband, Stephen J. Sullivan and their dog, Snoopy.