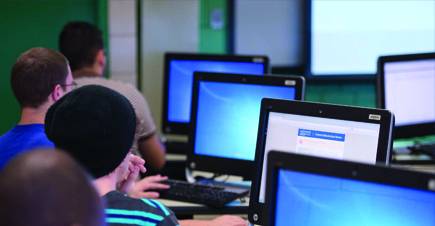 Earning industry certification can give you the edge up needed to advance in your career. North Shore Community College (NSCC) is offering a FREE Integrated Education & Training Information Technology program at their Adult Learning Center (ALC) on the Danvers Campus, starting September 14, 2021. The program is open to students with or without a high school diploma.
Courses include CyberSafe, CompTIA IT Fundamentals, Service Desk & Support Analyst, Microsoft Office Suite and more. Thanks to a grant from the Department of Elementary and Secondary Education, the cost of all courses and textbooks are covered.
In addition to the IT classes, students will work on HiSET high school diploma exam preparation and/or Accuplacer college placement exam preparation.
The 20-week, free program runs from September 14, 2021 – February 03, 2022, from 9am-2pm. Tuesday, Wednesday and Thursday. Pre-registration is required.
For more information go to https://tinyurl.com/2n47xv36 or call 978-236-1227 or email srandell@northshore.edu