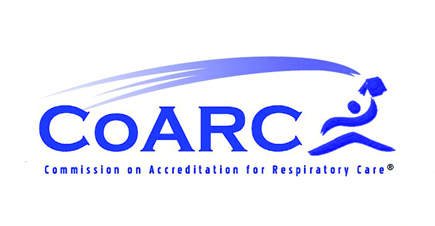 For the fourth consecutive year, North Shore Community College (NSCC) has received the Distinguished Registered Respiratory Therapist (RRT) Credentialing Success Award from the Commission on Accreditation for Respiratory Care (CoARC). NSCC's respiratory care program is one of a select group of programs to receive this national recognition, based on outstanding performance on key accreditation metrics.
The award is presented as part of the CoARC's continued efforts to value the RRT Credential as a standard of professional achievement. From a program effectiveness perspective, the CoARC views the RRT credential as a measure of a program's success in inspiring its graduates to achieve their highest educational and professional aspirations.
"This is the 4th year in a row we have been the recipients of this prestigious award from CoARC. I am very proud to be a part of this dynamic team that provides exceptional education to our students," said Jane Schweizer, MSEd, RRT, Program Director of NSCC's Respiratory Care Program. "Although we provided the resources, our students are the ones who followed through and successfully completed the RRT credentialing exam at an impressive rate. Our graduates are highly sought after and are actively recruited by the top hospitals and facilities in the area."
For more information on NSCC's Respiratory Care program, go to https://tinyurl.com/36ctrtt8 or email info@northshore.edu or call 978-762-4188.