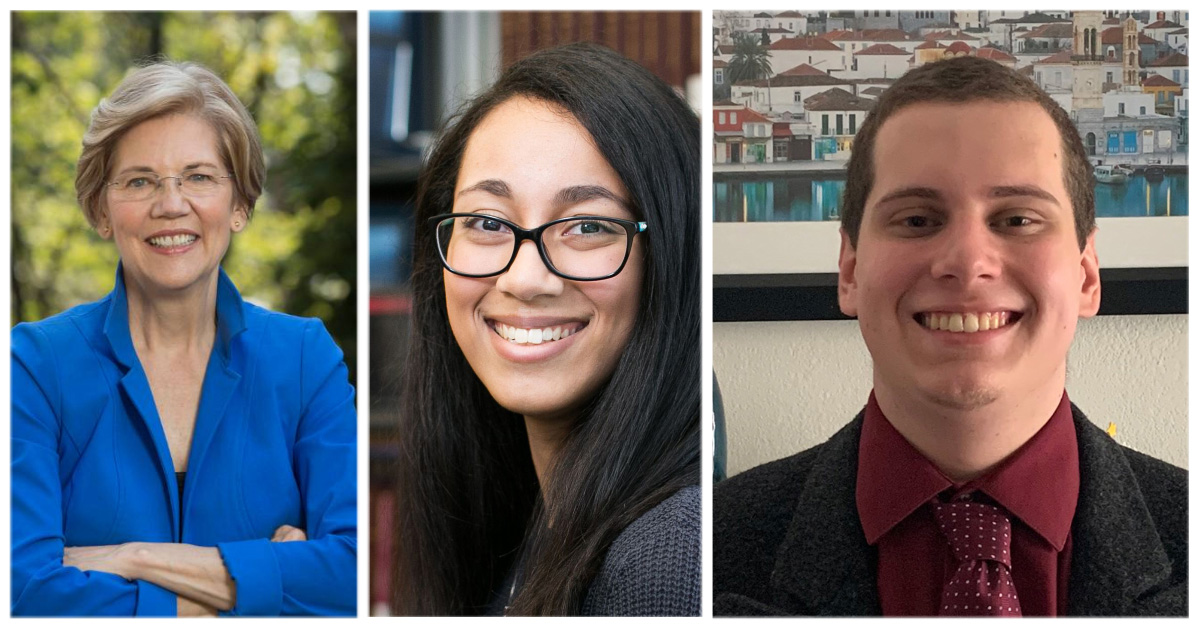 Senior Massachusetts Senator Elizabeth Warren will be the Commencement keynote speaker at North Shore Community College's 54th Commencement, its first virtual one ever.
Elizabeth Warren was the first woman ever elected to the United States Senate from Massachusetts in 2012, and is now serving her second term. She was a recent candidate for the US Presidency.
The college expects to bestow approximately 1,000 associate degrees and certificates at the graduation, which will be held virtually due to the COVID-19 pandemic. The pre-recorded Commencement Ceremony will be broadcast via You Tube on Thursday, June 25, at 6 p.m. and will feature every eligible graduate, including a quote, picture or video from those wishing to share such.
Larissa Louissaint of S. Hamilton will be the Commencement student speaker. Louissaint, the president of the college's Multicultural Society, Phi Theta Kappa Honors Society and Chief of Staff for the Student Government Association, was recently named to the state PTK MA All State team, made up of high student achievers and leaders. Louissaint plans to attend Suffolk Law School and hopes to become an advocate for the betterment of others.
Luis Navarro of Peabody, a native of Venezuela, will be this year's Commencement soloist and will perform the National Anthem a capella. Navarro started the college's popular Music Club and planned many open microphone events at the college.
"Making the difficult decision to forego an in-person, traditional graduation was heart wrenching as we know how much our graduates look forward to the ceremony and being able to walk across the stage in front of their family and friends to celebrate all they have accomplished through sheer determination, persistence and grit," said NSCC President Dr. Patricia A. Gentile. "We have a very dedicated team working diligently to ensure that the virtual graduation will be as robust and memorable as ever, and something each of our graduates will be proud to participate in."