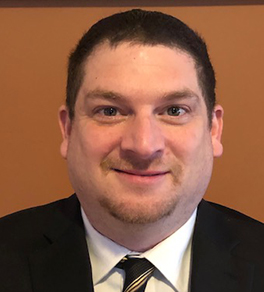 Adam Cutler, of North Andover, has been named Dean of Strategic Partnerships at North Shore Community College (NSCC) in Danvers, MA. In his new position, he will oversee Early College, Gateway to College, Experiential Education and Internships, as well three TRIO programs which include: Upward Bound, Talent Search, and Equal Opportunity Center.
"I'm really excited to build upon the great work that the Strategic Partnerships team at NSCC has been doing to date," said Cutler. "In addition, I look forward to working with the team to bring in new and innovative partnerships and programming to the college that meet the needs of everyone in the community, especially low-income and immigrant communities that need this great assistance now more than ever."
Prior to joining NSCC, Cutler worked at various community-based organizations and colleges around the greater Boston area with the goal of educating and promoting social justice for all, especially for immigrants and non-traditional students. Earlier in his career he served as a Peace Corps volunteer in Ukraine and travelled the world for a decade as an English language teacher.
A Boston native, Cutler holds a B.S. from Syracuse University and master's degrees from both Macquarie University in Australia and from Boston University.