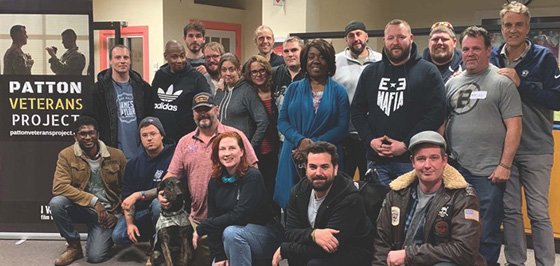 Join us for a screening and discussion of powerful short films created and presented by area veterans (including NSCC student veterans) about their service experiences.
Come with an open mind and an open heart to watch and discuss the films, meet the filmmakers, and learn more about this unique and empowering program for veterans.
Reception to follow. All are welcome!
November 19, 2018 6:00 - 8:00 pm
North Shore Community College
1 Ferncroft Road, Danvers, MA
Room DS-119
Learn more at pattonveteransproject.org
Questions? Contact Kristine Babcock at kbabcock@northshore.edu or at 978-762-4187