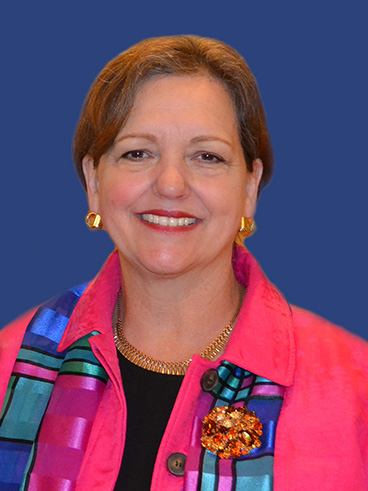 After seven years of leading North Shore Community College to new levels of accomplishment and regional and national acclaim, Dr. Patricia A. Gentile has announced she will retire effective July 6, 2020.
"I have been honored to serve as president of North Shore Community College. Every day has been inspiring because I have served with very dedicated and passionate professionals who are deeply committed to the mission of the college. The work that we do together has been at times difficult because of the external trends impacting our sector. Yet I am so grateful for the creativity, determination, good humor, and adaptability of the Trustees, faculty, staff and students that has positioned this college to remain an award-winning, student-centered institution and in a strong place to weather the challenges to come."

Gentile added, "When I arrived at NSCC, I promised to do the best I could and, like the lifelong Girl Scout I am, leave this organization in a better place than when I came. I believe I've accomplished that pledge and now that the College is entering into its next five-year strategic planning process, it is the right time to invite new leadership to take NSCC to its next level of academic success."
As required by the MA Board of Higher Education, the Trustees of the NSCC Board will lead a national search to find the college's fifth president with the hope of identifying a finalist by the fall 2020 semester.
NSCC Board of Trustees Chair Dr. J.D. LaRock noted, "During Dr. Gentile's administration the college has been honored for its excellent leadership among public community colleges in the nation, having been selected in 2016 as 23rd in the nation serving adult learners by Washington Monthly Magazine, then rising to 13th in the nation and tops in the Commonwealth in 2019. Thanks to her leadership, NSCC is viewed as a strong, excellent and responsive college to the public it serves on the North Shore. This reputation will be an important asset as we continue to meet the challenges ahead."
Significant accomplishments of President Gentile's tenure span student success, academic rigor, infrastructure expansion, strong fiscal management and philanthropy, innovation and partnership development. Under her leadership, the college has honed its student centric focus resulting in: improved student outcomes, closed achievement gaps and graduation rates rose 31%; development of effective, innovative, and dynamic courses, majors and pathways aligned to meet student, community, civic, and workforce needs. Compared to all regional community colleges, NSCC students are capturing the highest percentage of credentials and highest levels of successful transfers to four-year institutions.
President Gentile, who is currently serving as Chair of the MA Community Colleges President's Council, also oversaw the opening of a modern new wing on the Lynn Campus, and the addition of a Lynn Veteran's Center, a community Greenhouse and location of the MASSHire One Stop Career Center on the Lynn campus serving more than a thousand people annually, nearly 25% of which are NSCC students.
Gentile's U Penn Wharton School Master's Degree served her well in guiding the college through difficult times of declining enrollment coupled with decreased state funding, while maintaining appropriate college staffing and budget reserves and attracting significant philanthropic and grant funding to the college including the largest individual philanthropic gift to the college for its health care programs.
Major community partnerships thrived under the President, including her brainchild the CommUniverCity at Lynn, Early College programming to cut time and cost for a college credential for lower income, first generation students; shared services with Salem State University which offers residential housing options for NSCC students; a new Year Up partnership, and supports for students to address transportation, food and housing insecurity.
Dr. LaRock said, "Dr. Gentile has left us well positioned to develop a new strategic vision under the next president and continue into the future as a strong educational force in the Commonwealth."
While President Gentile intends to return to New Jersey upon retirement, she noted, "My heart will remain in Danvers, Lynn, and Middleton."