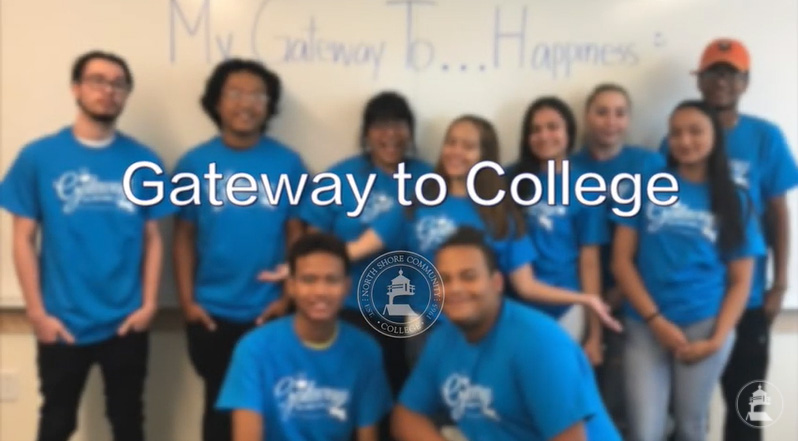 Put your plan into action with a little help.
A college degree is important – especially today.
If you have left high school and have not earned a diploma or GED, good jobs and salaries will be out of reach.
Gateway to College empowers you to earn a high school diploma and free college credits that can be applied towards an associate degree or credit certificate program at NSCC, or transferred to a four-year college or university. Gateway to College graduates develop the important skills and habits necessary for success in college and to compete in today's changing job market.
Key benefits for you
Gateway to College is free to eligible students

Graduate with your high school diploma

Earn up to 22 free college credits per year

Avoid unnecessary student debt

Career pathway development and job skills training

Personal development and identity-based motivation workshops

Prepare academically and socially for college

Personalized support and advising

A flexible course schedule
Next Steps
Are You Eligible?
There is no cost to enroll in this program.
Apply to Gateway to College!
There is no application fee to apply to this program.
We're here to help you get started.
Reach out to us by phone or email.
Accreditation
North Shore Community College is an accredited public institute of higher education where all are welcome and each is challenged. NSCC is accredited by NECHE, the New England Commission of Higher Education (formerly NEASC-CIHE, the Commission on Institutions of Higher Education of the New England Association of Schools and Colleges, Inc.).
The Gateway to College program at North Shore Community College facilitates intentional collaboration that leverages resources within the program, the college, local school districts, and the community to break down barriers to high school completion, degree attainment, and self-sustaining career options for students who have dropped out of high school, disengaged, or are behind in credits to graduate with their designated class.