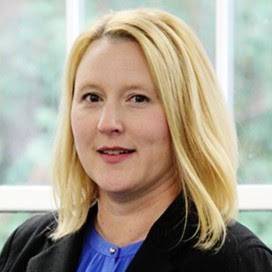 Justine Caron has been named North Shore Community College's first Chief People & Culture Officer (CPCO). She will join the college on May 23, 2022.
Justine is an accomplished and impressive Human Resources leader who has worked in multiple higher education institutions over the past 20 years, including two Massachusetts Community College System Institutions. Justine currently is the Executive Director of Human Resources at Massachusetts College of Art and Design (MassArt) where she provides executive leadership and oversight of the human resources team and helps strengthen the college's culture by supporting employees through engagement, training and development, talent management, retention strategies, and succession planning.
"We are very excited about bringing Justine to NSCC. She conveys a clear empathy-focused and community-centered approach that aligns well with the purpose of this role, especially as we continue co-creating the culture and transforming the future of NSCC together," said NSCC President William Heineman. "I expect that Justine and our new Chief Equity and Diversity Officer Nikki Pelonia will work in close collaboration with each other and with me on leading this culture change."
Justine has extensive training from the National Coalition Building Institute (NCBI), Massachusetts
Commission Against Discrimination (MCAD), ATIXA, is a graduate from the Community College Leadership Academy as well as The Chair Academy, with experience successfully serving as Title IX Coordinator, Affirmative Action Officer and ADA, section 504 Compliance Officer for Rivier University, Northern Essex and Mount Wachusett Community Colleges.
She earned a Master of Business Administration from Anna Maria College with a Business Administration concentration and is a Society of Human Resources Management Certified Professional (SHRM-CP). Justine is also a past member of the YWCA of Northeastern Massachusetts, where she served on the Board of Directors.