North Shore Community College's funeral service program has received its initial accreditation from the American Board of Funeral Service Education.

NSCC's program opened in the fall of 2019. NSCC's is a unique model that is popular with students as they can take all their classes in one day, thus are able to retain employment while learning.
The Funeral Service degree program is designed to prepare graduates for entry-level positions in the funeral services field. The program combines classroom, laboratory and clinical training experiences. The curriculum follows the guidelines of the American Board of Funeral Service Education. The first class had a 100% graduation rate in 2021.
"While some students come to the profession through family businesses, others are driven by a desire to help," said Sarah Stopyra, program coordinator. "We attract a variety of students, everyone brings something different to the program. Half of our students are traditional age right out of high school and the other half are career changers."
She noted that members of the Program Advisory Board have been extremely helpful, donating equipment when the program started, and have been instrumental in spreading the word about the program and encouraging their staff to attend.
"The program has an amazing amount of potential, but it will take time to grow. It's very exciting to think about where we will be in 5-10 years. It's good news for the field as previously there were only two local programs with very high price tags. Now there are two affordable community college programs that allow a lot more students to enter the field. Students can obtain their degree without debt," Stopyra noted.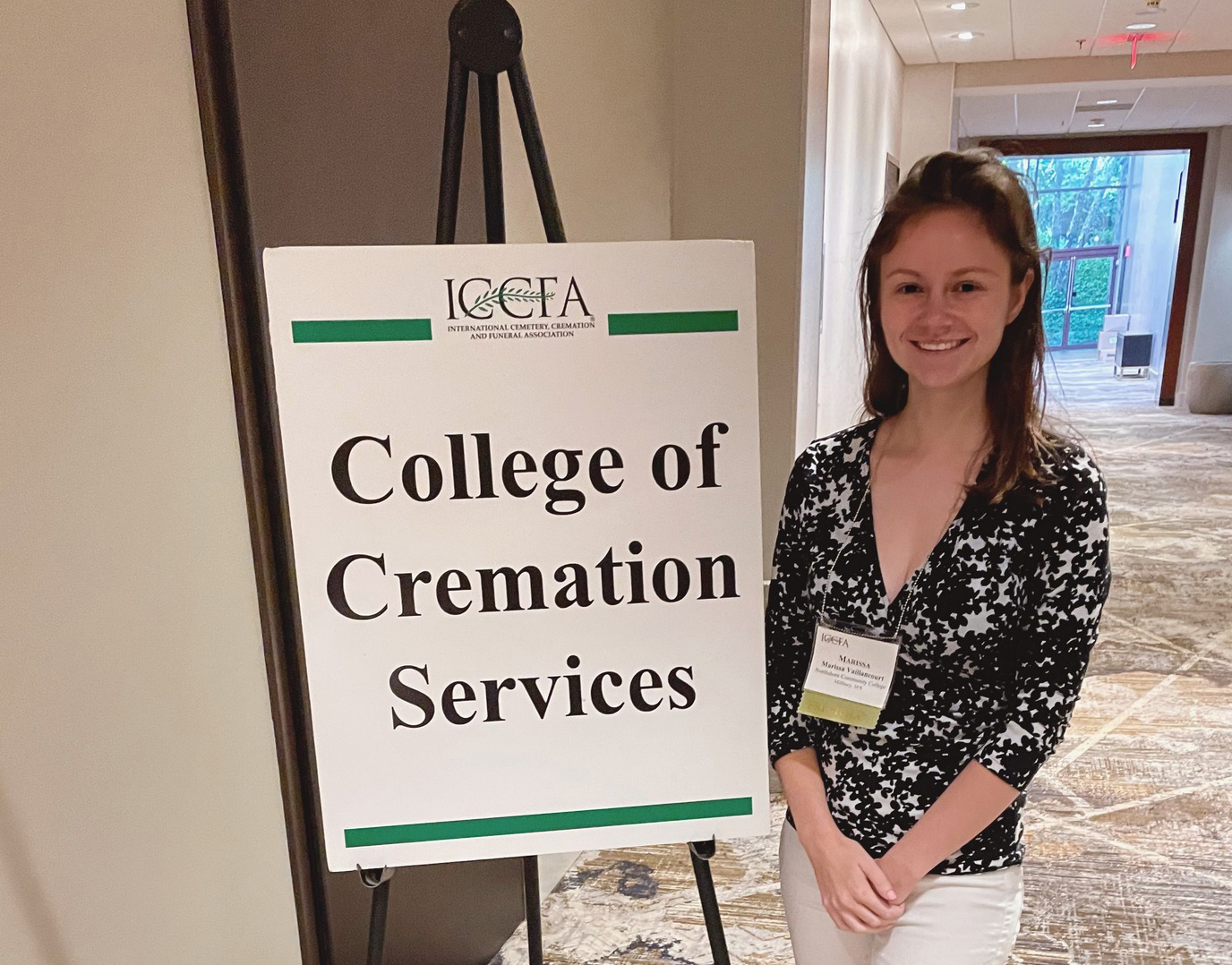 One current student, Marissa Vaillancourt, was recently honored when she was granted a scholarship to attend The International Cemetery, Cremation and Funeral Association University 2022, College of Cremation Services, at Emory University in Atlanta, GA. Marissa was chosen based on her exceptional track record in the funeral services program and her desire to learn above and beyond the classroom.
Marissa joined deathcare students from across the nation for a week of learning from the biggest leaders in the profession. She returned home with a Certified Crematory Operator Certificate, a wealth of information and some great additions to her network. She says she can't wait to share her experience with her classmates.
If you have questions related to program admissions or applications, please contact info@northshore.edu or call 978-762-4188. If you have program advising related questions, please contact funeralservices@northshore.edu or call 781-477-2215.