Supervisors Connection is back!
Register Now for the November 18, 2020 Supervisors Connection!
Managing Your Value and Visibility in the New Virtual Workplace
In "normal' times it's tough enough for employees to focus both on doing a great job and making sure that value is being created for the employer. Now add the ingredient of the COVID-19 pandemic that has caused many of us to work from home or in some blended way combining in-office part-time or not at all. How do you ensure you are still addressing the most pressing problems for your employer and appropriately making these accomplishments visible?
In this "new normal," technologies like Zoom have become such an important tool they have become a verb. And many of us have experienced the advantages of working from our homes. Yet something is missing: the chance to build in-person, collegial relationships "at the water cooler" or chats over the cubicle wall that make up the workplace culture. From a career perspective, we lack a daily, automatic exposure to significant others in the workplace.
This workshop will empower you by sharing key strategies supervisors need to know to name and communicate your value to leaders, peers, team members, and customers in a virtual workplace. Participants will take away the following:
Describe at least three ways to assess your current value at work/in your profession

Assess your current level of visibility in the virtual/blended workplace

Take at least one action that will add value to your employer in a blended workplace

Brainstorm with peers about how and to effectively communicate value, leveraging in-person and virtual tools
Facilitator: Katherine Maloney is an accomplished coach, group facilitator, consultant and trainer with over 25 years of experience in human resources, career coaching and organization development.
Come to our virtual workshop to learn more.
Wednesday, November 18, 2020
8:00am – 10:00am
$49.00 per workshop
Hosted via Zoom virtual meeting by our facilitator Kathy Maloney.
TO REGISTER: Call: 978-236-1200 or email: professional@northshore.edu.
Massachusetts employers can receive up to $250,000 in grant funds through the Commonwealth's Workforce Training Fund.
Train your people. Transform your company.
Corporate Training Solutions (CTS) at NSCC serves North Shore companies with training tailored to your business' specific goals – and delivers it at your business, on your schedule and customized to fit your business' needs. Maximize your business investment with customized training delivered by industry experts that will produce results.
We can help you:
Operate at a more profitable level
Improve communication and collaboration
Deliver world-class customer service
Retain valuable employees
200
Companies who benefited from customized group training
$2.2M
MA Workforce Training Funds accessed by businesses via CTS
500
Employees from 73 companies received Essential Skills for Supervisors training
Corporate Training Solutions focuses on your industry sector.
CTS contextualizes training for your industry.
Expand All
Collapse All
From safety to design, CTS programs give your company the competitive edge. Courses for green-collar jobs include weatherization, energy audits (Building Performance Institute), and Leadership in Energy and Environmental Design (LEED) certification.
Other topics include:
Construction Supervisor
Customer Service
Finance and Budgeting
Leaderships Skills for the Workplace
Management and Supervisory Programs
OSHA
Project Management
Time Management
Microsoft Office Suite

Access, Excel, Outlook, PowerPoint, Word, SharePoint, and MS upgrades
CTS offers off-the-shelf and customized programs for financial services institutions. We design organization-specific trainings for those in the banking, accounting, bookkeeping, insurance, real estate, and tax fields. Obtain certification or gain a solid foundation for financial standards and efficiency.
Topics include:
Certified Bookkeeper
Creating Excellent Customer Service
Dress for Success
Executive Coaching
Finance for the Non-Financial Manager
Leadership development
Management and supervisory programs
Presentation skills
QuickBooks
Sales
Microsoft Office Suite

Access, Excel, Outlook, PowerPoint, Word, SharePoint, and MS upgrades
CTS serves not only the private sector, but the public and non-profit sectors, as well. We provide government agencies and non-profits with customized trainings and workshops to build skills and knowledge in all areas of running effective organizations.
Topics include:
Accent modification
Building and strengthening relationships
Cultural Competency
Effective Communications
Email Etiquette
Executive Coaching
Leadership development
Presentation skills
Principles of LEAN office
Running effective meetings
Working with teams
Microsoft Office Suite

Access,Excel,Outlook, PowerPoint, Word,SharePoint, and MS upgrades
CTS is proud to serve the healthcare community by providing industry-driven training programs that keep pace with rapid changes in healthcare. Whether it's our Supervisors Connection Series or one of our customized programs designed to fit your needs, we cover the evolving, important, and sensitive topics related to the healthcare industry.
Topics include:
Accent Modification
Central Sterile Processing Technician
Community Health Worker
CPR & First Aid
Creating excellent customer service
Dental Assistant
EKG Technician
English for Speakers of Other Languages (ESOL)
Executive coaching
Front Line Supervisors
Medical coding
Medical Interpreting
Nurse Assistant and Home Health Aid Certification
Phlebotomist
Recovery Coach
Spanish for the healthcare professional
Strategic planning
Working with teams
Microsoft Office Suite

Access, Excel,Outlook, PowerPoint, Word,SharePoint, and MS upgrades
CTS has extensive expertise working with our region's providers of hospitality services. Beyond our work with those in the travel and tourism business, such as hotels and resorts, CTS has created high-quality programs for industries such as hospitals, educational settings, and food service establishments.
Topics include:
5-Star Communications and Employee Engagement
5-Star Customer Service: Wowing the Customer
5-Star Stress Reduction Using Mindfulness Techniques
Transform your Managers to Become Effective Coaches
Unleashing the Power of Motivation
Food Safety
Language skills /ESOL
Leadership development
Supervisory skills
CTS provides programs and performance improvement solutions to meet the diverse needs of the distribution, engineering, and manufacturing companies in and around the North Shore. Programs are developed in conjunction with industry professionals and can boost productivity, identify performance gaps, and improve skills. Our programs will give your company the competitive edge.
Topics include:
Accent reduction
AutoCAD
Blueprint reading
Continuous Improvement
Creating excellent customer service
English for speakers of other languages (ESOL)
Executive coaching
Food safety for food manufacturers
GD&T
ISO
Kaizen
Leadership development
OSHA
Principles of LEAN Manufacturing
Principles of LEAN office
Problem solving
Project management
Six Sigma
SolidWorks
Spanish for the manufacturing professional
Strategic planning
Supply chain management
Value stream mapping
Working with teams
Microsoft Office Suite

Access, Excel,Outlook, PowerPoint, Word,SharePoint, and MS upgrades
We have you covered when it comes to improving your employees' technical expertise. CTS provides high-level trainings for individuals, employees, and employers to develop or enhance their technical skills. From computer workshops to software training to on-site customized programs, we have the experts and the curricula that form the perfect fit for your organization.
Topics include:
AutoCAD
CISCO
CompTIA A+,Network+, Security+
Customer service
Cybersafe
Executive coaching
Google Analytics
Leadership development
Management and supervisory programs
Service desk and support analyst
Technical writing for the professional
Microsoft Office Suite

Access, Excel,Outlook, PowerPoint, Word,SharePoint, and MS upgrades
Contact Corporate Training Solutions to invest in your company's bottom line.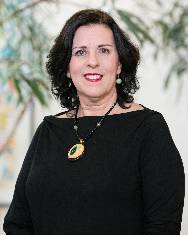 Dianne Palter Gill, Ed.D.
Dean, Corporate & Professional Education
Phone: 978-236-1225
Email: dpalterg@northshore.edu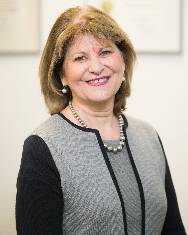 Elaine Champagne
Corporate Training Solutions
Director of Sales/Workforce Development
Phone: 978-236-1206
Email: echampag@northshore.edu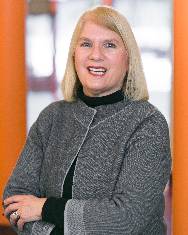 Helene VanDernoot
Corporate Training Solutions
Director of Business and Industry Programs/Workforce Development
Phone: 978-236-1207
Email: hvandern@northshore.edu

Susan Ryan
CTS Fulfillment Specialist
Phone: 978-236-1240
Email: sryan@northshore.edu