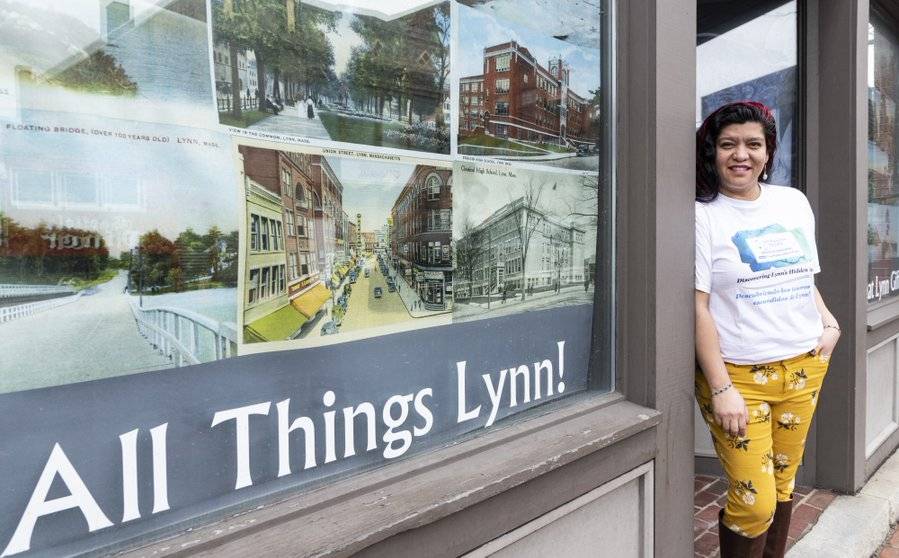 By Oksana Kotkina | June 16, 2022 | Lynn Item
LYNN — Michelle Guzman, a Lynn influencer and community organizer, will be honored in the Commonwealth Heroines of 2022 by the Massachusetts Commission on the State of Women at an annual event next week.
In an interview, Guzman said that state Rep. Daniel Cahill was the one who recommended her for the award.
"My essence is empowerment and creating the spaces for the minorities to engage," said Guzman. "Not only from the perspective of being a woman or being Latino, but also from the perspective of trying to break barriers such as language and communication to bring people together."
She said that Cahill, state Rep. Peter Capuano, and state Sen. Brendan Crighton knew her work, and they selected her as a candidate in recognition of her activities as an influencer for the City of Lynn.
Commonwealth Heroines are women who have been chosen by their legislators for their extraordinary acts of service, making a big difference in their communities "but not necessarily making the news," the commission said in a statement.
"As the first Black woman to chair the Massachusetts Commission on the Status of Women, and also as a proud appointee of Governor Baker and Lieutenant Governor Polito, we are thrilled to recognize women from all across our great Commonwealth who sometimes are not seen for their amazing contributions," said MCSW Chairwoman Denella Clark.
Guzman, who was born in Florida and grew up in Guatemala, moved to Lynn when she reached college age. She earned two associate degrees at North Shore Community College, and she also attended Northeastern University.
"It took me five years. I worked full-time, and went to school nights," Guzman said.
Guzman now leads history-rich English and Spanish language tours through the Downtown Lynn Cultural District. She said that she started her walking tours three years ago, in 2018.
"They started by accident. I was driving down Broad Street and saw this house that fascinated me," she said. "It was the Mary Baker Historic House."
After stumbling upon the house, Guzman talked with the staffers there and started thinking about the city's rich history. Then one Sunday, as she left church, a couple of visitors approached her near the Beyond Walls murals and asked, "Can you tell us where the murals are?" It was a nice day, so she walked with the visitors, and they enjoyed the murals together, with Guzman sharing numerous stories about Lynn's history.
Drew Russo, executive director of Lynn Museum, supported her walking tours idea and OK'd tours embarking from the museum.
"The sense of collaboration is strong in Lynn," said Guzman. "Lynn is a cultural city. Lynn is a refugee city. Lynn is a family-oriented city. I want people to feel and be a part of Lynn, to feel proud and be a part of the community."
The women selected as the Commonwealth Heroines are mentors, volunteers, and innovators who strive to protect and represent the interests of seniors, victims of violence, children, immigrants, and other vulnerable populations to make their homes, neighborhoods, cities, and towns better places to live.
"They are the glue that keeps a community together," according to the statement.