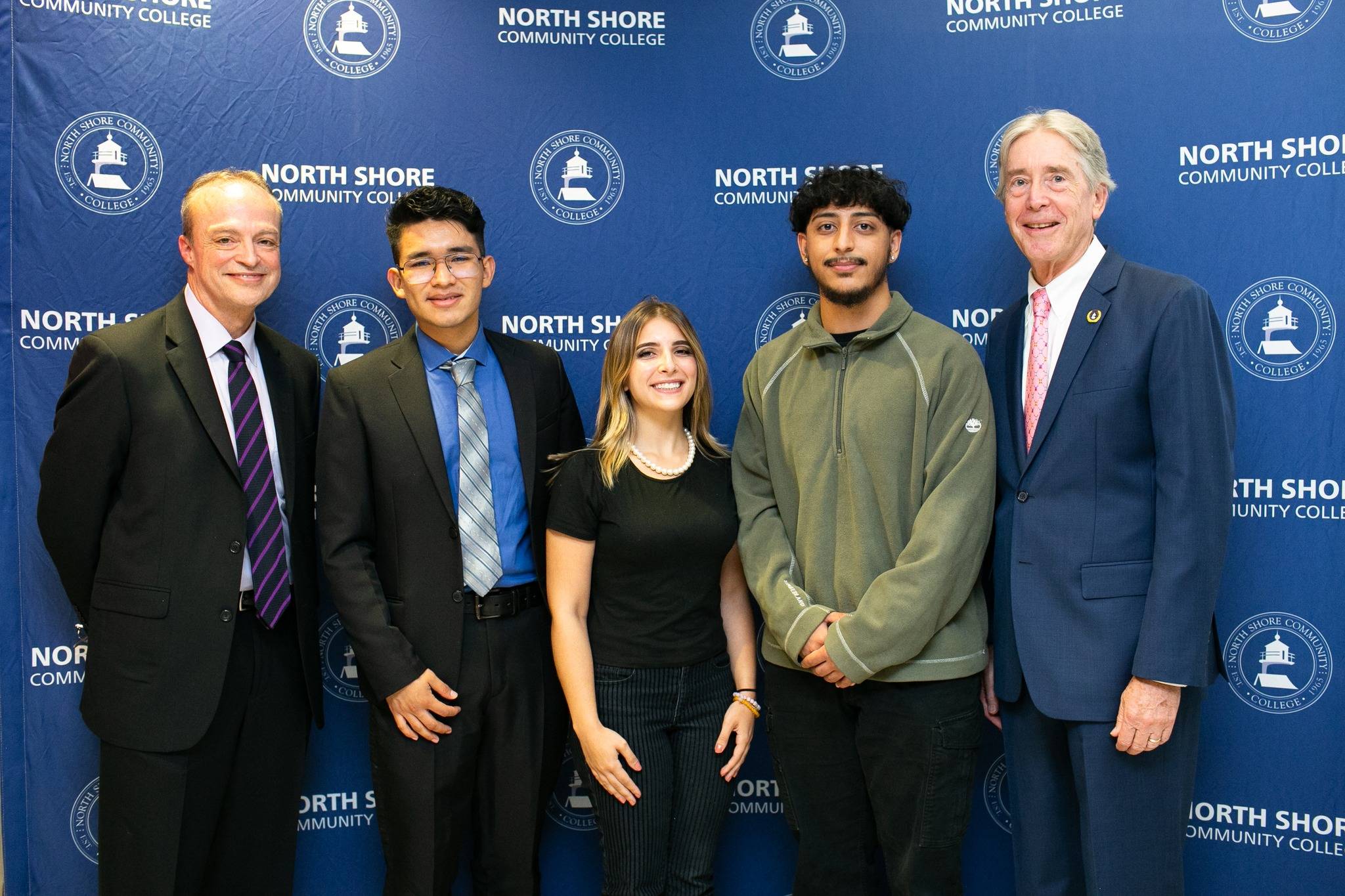 l-r, President William Heineman, scholarship recipients Josue Hernandez Escalon, Joelle Carey,
Ayman Alabassi, NSCC Foundation VP John Fouhy
The NSCC Foundation is awarding $343,000 in scholarships to 300 amazing students for the 2022 – 2023 academic year! This is another record year for the NSCC Foundation Scholarship Program, and the highest amount ever awarded in a single year through the NSCC Foundation. The generous support of our scholarship donors, including many alumni, has made this possible!
"College means the world to me, and it feels so amazing to earn a scholarship. I can't imagine not learning all the time. NSCC really saved my life." – Joelle Carey, Scholarship Awardee
"Always work hard for your dreams, because that's the most important thing for you. Thank you to the donors for the scholarships. You've made my dream possible." – Josue Hernandez Escalon, Scholarship Awardee
"All my hard work was recognized with this scholarship. I hope I can do well and succeed with it, and to someday be in the position to do the same thing for others." – Ayman Alabbasi, Scholarship Awardee
Invest for success and create a scholarship award today! Scholarship levels begin at $1,000 for 3 credits, all the way up to $20,000 for a student's associate degree. Annual and endowed scholarship opportunities are available. Scholarships can be customized in ways meaningful to you, such as by academic program, city/town, first generation students, ESL students, and more!
Learn more at northshore.edu/giving or contact Jean Martinho, Donor Relations Officer, at 978-739-5560 or jmartinh02@northshore.edu.
View the 2022-2023 Scholarship Program Brochure!