Harrison Davis
In 2017, Harrison Davis began taking classes at NSCC at 16 years old, skipping two years of high school. He excelled academically at NSCC and was a member of the Phi Theta Kappa Honor Society, was published in NSCC's SPARK literary magazine, served as a writing tutor, helped the media department create videos for the College and films public service announcement videos for local non-profits showcasing needs in our community.
This year, Harrison entered a Taco Bell scholarship contest by submitting a two-minute video and was selected to receive a $25,000 scholarship from the Taco Bell Foundation!
He has been passionate about film and television since he was a child. At age 10 he was the youngest television producer at Danvers Cable Access Television Station and now he is an award-winning filmmaker. His filmmaking focuses on championing the underdog, because, he says, he knows what it's like to be one. His videos bring attention to serious social issues like hunger, homelessness, suicide, sexual violence, and helping LGBTQ+ teens feel accepted and safe.
Harrison is a 2019 graduate of NSCC's liberal arts program and will be attending film school at California State University, Northridge in Los Angeles - one of the top 25 film schools in the U.S.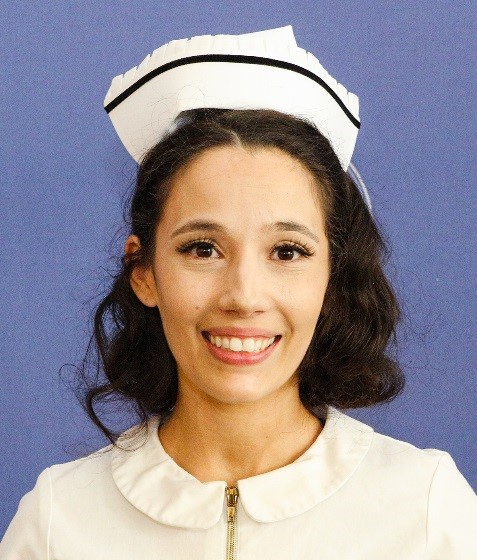 Jessica Cappucci
A 2019 graduate of NSCC's nurse education program, Jessica has been selected to receive The American Psychiatric Nurses Association (APNA) 2019 Board of Directors Student Scholarship. Cappucci, who served as president of her nursing class, was one of only 30 accomplished nursing students selected nationwide to receive the scholarship and was the only student chosen from a community college. The APNA student scholarship program cultivates aspiring nurses and develops the next generation of leaders dedicated to psychiatric-mental health nursing.
Each year, undergraduate and graduate-level nursing students across the nation are invited to either apply for the scholarship or be nominated by a member of their nursing school faculty. Cappucci, a Georgetown resident, and other scholarship winners receive registration, travel and lodging to attend the APNA 33rd Annual Conference, October 2-5, 2019, in New Orleans, as well as a one-year complimentary APNA membership to enjoy the organizations professional benefits.
"This is a great accomplishment for a new graduate," said NSCC Director of Nursing, Professor Susan Maciewicz, RN MSN CNE. "She is in the company of many new graduates from prestigious schools all across the country. We are very proud of her achievements."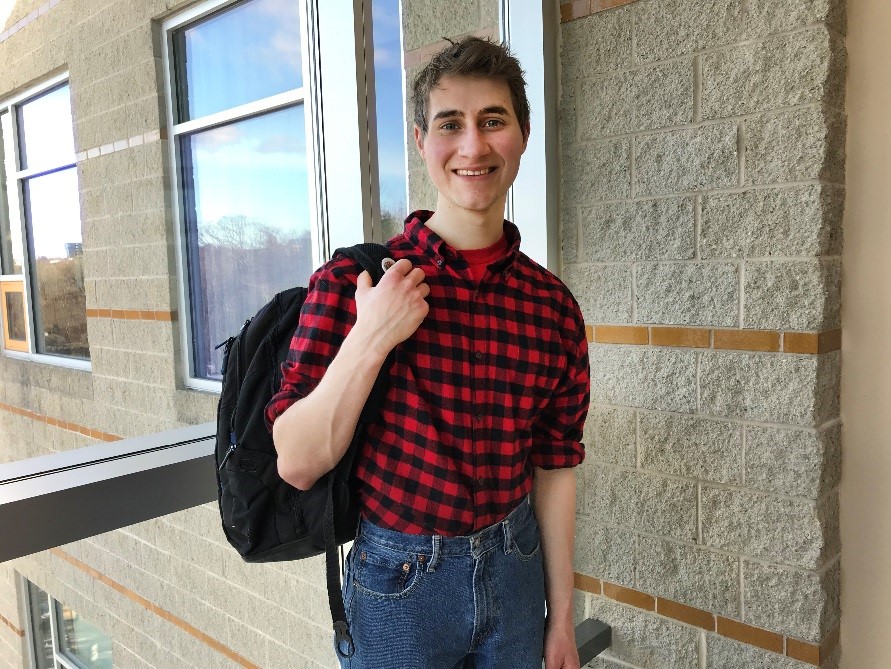 Ryan Duggan
A month after Ryan Duggan came to NSCC, a staff member who had become acquainted with him remarked, "That young man is going to be a super star!"
Prophetic words! Ryan immediately immersed himself in numerous activities at NSCC and positioned himself to be both a leader and an advocate for students. He served as the Vice President of Culture and Inclusion in the Student Government Association. A member of the Environmental Club, the Health and Wellness Club, TRIO, and Events Council, he also served as a civic ambassador for NSCC's Service-Learning department and was named a recipient of the National Newman Civic Fellow Award. A tireless worker, he was a regular volunteer at NSCC's monthly mobile markets and spearheaded a Thanksgiving food drive for his fellow students in need, collecting more than 800 pounds of food!
Excelling academically with a 4.0 GPA earned him membership in the Presidential Scholars Program, the Honors Program, and the Phi Theta Kappa Honor Society and contributed to Ryan being selected as a 2019 Coca-Cola Academic Team Bronze Scholar and receiving a $6,000 Honors-to-Honors scholarship from UMass Amherst. He was the inaugural recipient of the NSCC Alumni Association's recently created Exemplary Service Award that recognizes an individual who leads by example and provides outstanding service to the college and the community. The award came with a $750 scholarship.
Ryan is a 2019 graduate of NSCC's environmental studies program and is transferring to UMass Amherst to earn a bachelor's degree in natural resources conservation with a goal of entering the environment field as either a park ranger or conservationist.