Welcome, Nikki Pelonia!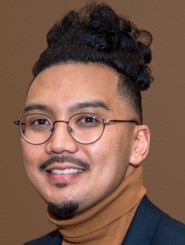 We're pleased to announce that Nikki Pelonia will become North Shore Community College's inaugural Chief Diversity Officer (CDO) this May. Establishing a CDO at this moment in time is a very important step for the college and will augment the body of foundational work that many here have built and been committed to for many years.
Nikki is currently the Director of Education and Training, Inclusive Excellence, at Salem State University. In this role, some of Nikki's responsibilities include: prepare and implement training curricula in alignment with best practices and needs of the campus community for diverse audiences (across faculty, staff, and students); serves as a key member of the Bias Response Team, and assists in providing educational opportunities that will assist the campus community in understanding the impact of implicit/unconscious bias; serves as a liaison to Human Resources when developing and executing workshops related to leading inclusive and equitable search processes; cultivates a team of volunteer trainers to assist in the deployment of a university-wide training and development; and is responsible for National Coalition Building Institute (NCBI) training and implementation.
Nikki earned his MA in Intercultural Service, Leadership, & Management with concentrations in Social Justice Education and Training from the SIT (School for International Training) Graduate Institute in Brattleboro, VT, his BA in Philosophy & Religion and Ethnic Studies from San Francisco State University, and his AA in Transfer Studies from Southwestern Community College in Chula Vista, CA.
NSCC extends a heartfelt welcome to Nikki and we look forward to enthusiastically engaging with him in elevating our diversity, equity, and inclusion work.