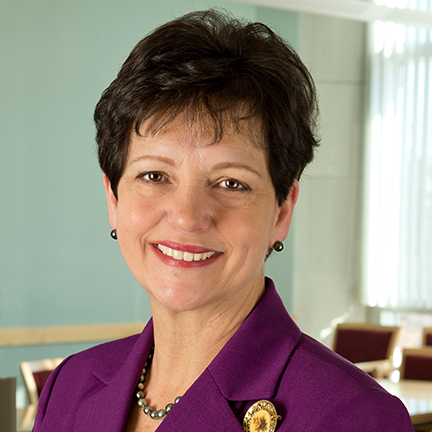 On July 6, 2020 Dr. Patricia Gentile retired after 7 years of service as the fourth president of NSCC.
"It has been my honor and privilege to serve as the fourth president of North Shore Community College for seven years. It has truly been the highlight of my career," said Gentile. "I'm thankful to all the wonderful people who made my tenure as President so meaningful…most especially the students that come through our doors, study and learn and go on to contribute so much to our communities. The grit and determination of our students, the passion and dedication of our faculty and staff, and the success of the alumni of this college are unparalleled.
We thank President Gentile for her tireless efforts and commitment to the advancement and success of NSCC students, faculty and staff, and for her support, leadership and timely guidance, especially through the unprecedented COVID-19 pandemic. Sincere good wishes for a long, healthy, happy retirement!
Note: In her honor, the NSCC Foundation has created a scholarship endowment for NSCC students pursuing Allied Health, Emergency Response, and Human Service programs. You can help support future health care providers and first responders with a special charitable gift to the Patricia A. Gentile Ed.D. Scholarship Endowment for Health and Community Wellness. For more information, click here or contact Nicole Marcotte, Director of Development at nmarcott@northshore.edu