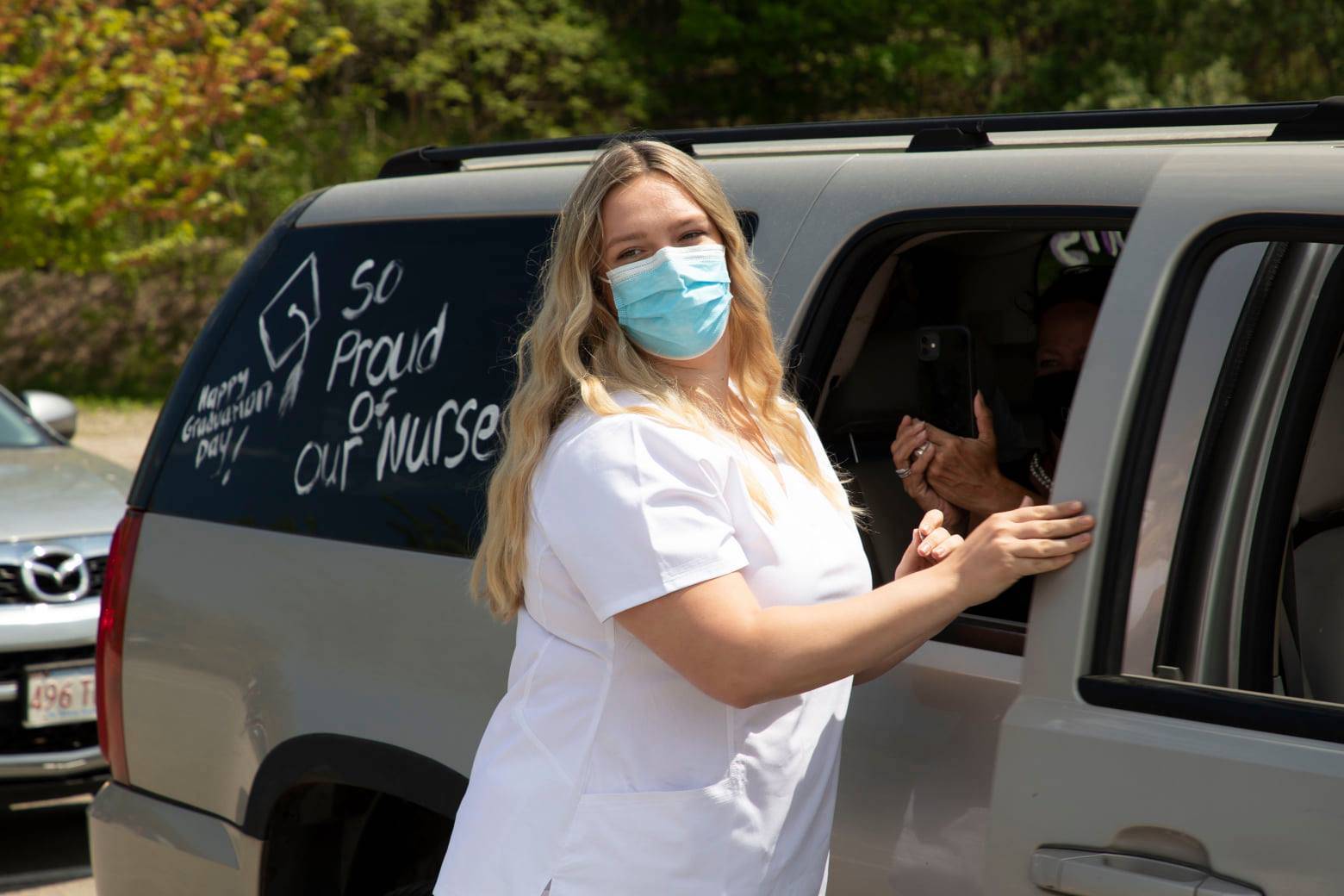 The traditional pinning ceremonies for graduates of NSCC's nursing programs were held in a decidedly non-traditional fashion this spring.
Due to gathering restrictions brought on by the COVID-19 pandemic, 2021 graduates of both the LPN and RN Nursing Programs participated in rolling "drive-thru pinning ceremonies" to commemorate their graduation. Students, many who brought family and friends along, drove up in their vehicles, exited one at a time to receive their nursing pins and congratulations from nursing faculty, and, of course, to have photos taken! They then drove off as NSCC's newest nurses!
Both pinning ceremonies were held on the Danvers Campus - the RN ceremony on May 17, 2021 and the LPN ceremony on June 24, 2021.
Photos may be viewed on Facebook RN, LPN or Flickr RN, LPN. Please note that there are several albums of RN photos on Facebook.