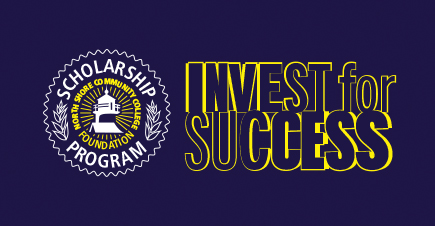 The North Shore Community College Foundation has awarded a record $310,000 to 324 NSCC students for the 2021 – 2022 academic year. 2021 Scholarship Program booklet
"The Directors of the NSCC Foundation are honored to steward all the generous gifts our wonderful donors provide to support our incredible students," said NSCC Foundation President James Horrocks. "The Foundation is committed to maximizing the impact of donor generosity with initiatives that empower students to succeed in the classroom and throughout their lives. Thanks to our donors, our scholarship program continues to change lives."
The NSCC Foundation Scholarship Program began 36 years ago, when just two $300 scholarships were extended.
"Changing student lives is what North Shore Community College is all about and the scholarships given this year make that change possible," said Dr. William Heineman, NSCC President.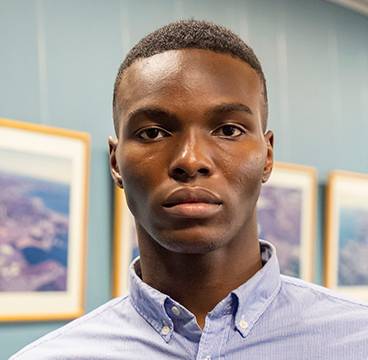 David Okoro of Lynn, a class of 2022 computer science, honors program student, noted, "As a low-income college student, I need this scholarship to take more classes and complete my education efficiently. I want to become a software engineer and plan to transfer to a four-year university after NSCC. My goal is to help other minority students get into computer science and to own a company that hires more people of color."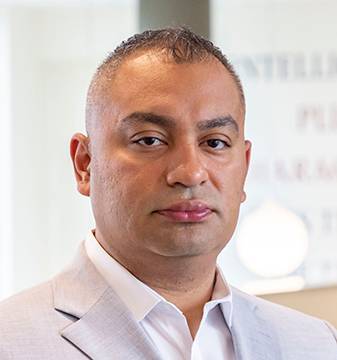 Jorge Romero, from Revere, an Army veteran, police officer and single parent, and class of 2022 criminal justice student said, "Being selected for a veterans scholarship award is such a tremendous validation of all the hard work and sacrifice and a huge help financially. I love this college and the community here and I would recommend NSCC to anyone wanting to further their education and career."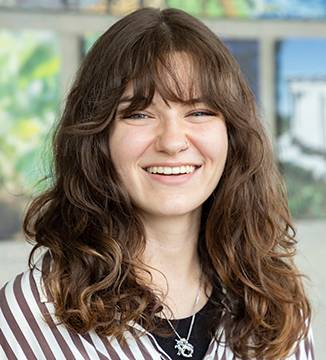 Scholarship recipient Megan Schirl, from Rowley, a class of 2022 environmental studies student said, "I'm very motivated to be successful and to one day provide my future family with a much different life than the one I'm living and the struggles I've had. My scholarship will help me achieve my goals."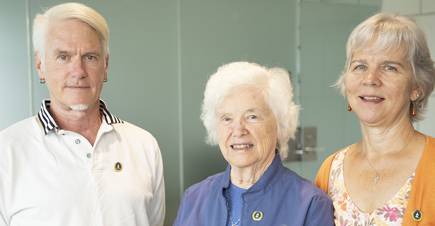 This year the Foundation also awarded the first Traicoff Award to honorees, the Foss family, for the Peter J. Foss Memorial Scholarship. The Traicoff Award, named after President Emeritus George Traicoff, recognizes exemplary and inspirational commitment to scholarships and the success of our students. (pictured, l-r: Mike Foss, Marie Foss, Mary Foss Murphy)
Professor Emeritus Peter J. Foss taught speech and communications at the college for three decades. His family established the scholarship 14 years ago to memorialize his commitment to the college, particularly adult learners, and have subsequently raised over $30,000 to assist NSCC students.
To learn more about the NSCC Foundation or scholarship opportunities contact Nicole Marcotte, Director of Development at nmarcott@northshore.edu.