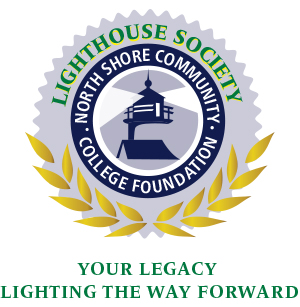 For so many alums, North Shore Community College was a beacon of hope and the turning point to a bright, promising future. Now, you can make that same experience possible for the next generation of NSCC students as a member of the Lighthouse Society!
The Lighthouse Society of the NSCC Foundation recognizes and celebrates the generosity of people like you who choose to create a lasting legacy to benefit students of North Shore Community College through a planned gift.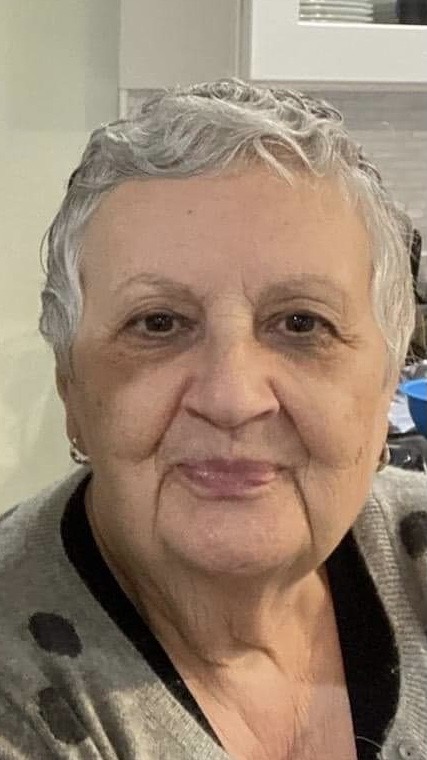 Theodora (Teddi) Kalfopoulos, Class of 1977, is proud to be a founding member of the Lighthouse Society!
"My path to NSCC started later in life as is the case with so many of my fellow alums. My family had recently immigrated to the United States. We had a limited network and struggled learning a new language. I was 29 years old when the oil man came to my house to fix the thermostat and asked why I was at home on a weekday when everyone else was working. I explained that because of childhood polio and the physical limitations it caused, my parents did not allow me to work. My mother always said to me, "Over my dead body will you join me working at the factory." I shared that I longed to go to school but felt I was too old. He told me I was not too old to go to school and suggested I enroll at NSCC. This marked the beginning of my educational path. I got my GED and enrolled full-time at NSCC in the liberal arts program. After graduating from NSCC, I earned a bachelor's degree in psychology from UMASS Boston, masters' degrees in expressive therapies and non-profit organization from Lesley College, and eventually became a certified rehabilitation counselor.
If it wasn't for the oil man and NSCC, I would never have been able complete my education. I'm grateful for the opportunity NSCC gave me and believe in paying it forward."
You, too, can join the Lighthouse Society. It's easy! Simply name The North Shore Community College Foundation, Inc. as a beneficiary of your estate plan. Gifts of all amounts are welcome. No minimum gift is required to participate. Options include: will, trust, retirement plan, insurance policy, and customized deferred gift
Lighthouse Society member benefits include commemorative naming at Danvers and Lynn campuses, invitation to annual Lighthouse Society event, commemorative pin, and more. Donors who commit a deferred gift by March 31, 2022 will receive additional recognition as Lighthouse Society Founder's Circle Members and will be celebrated at NSCC's 55th Commencement in 2022.
Already included North Shore Community College Foundation in your estate plan? Let us know! We would love the opportunity to thank you for your generosity and foresight.
To learn more, contact the North Shore Community College's Resource Development Office at 978-739-5527 or development@northshore.edu