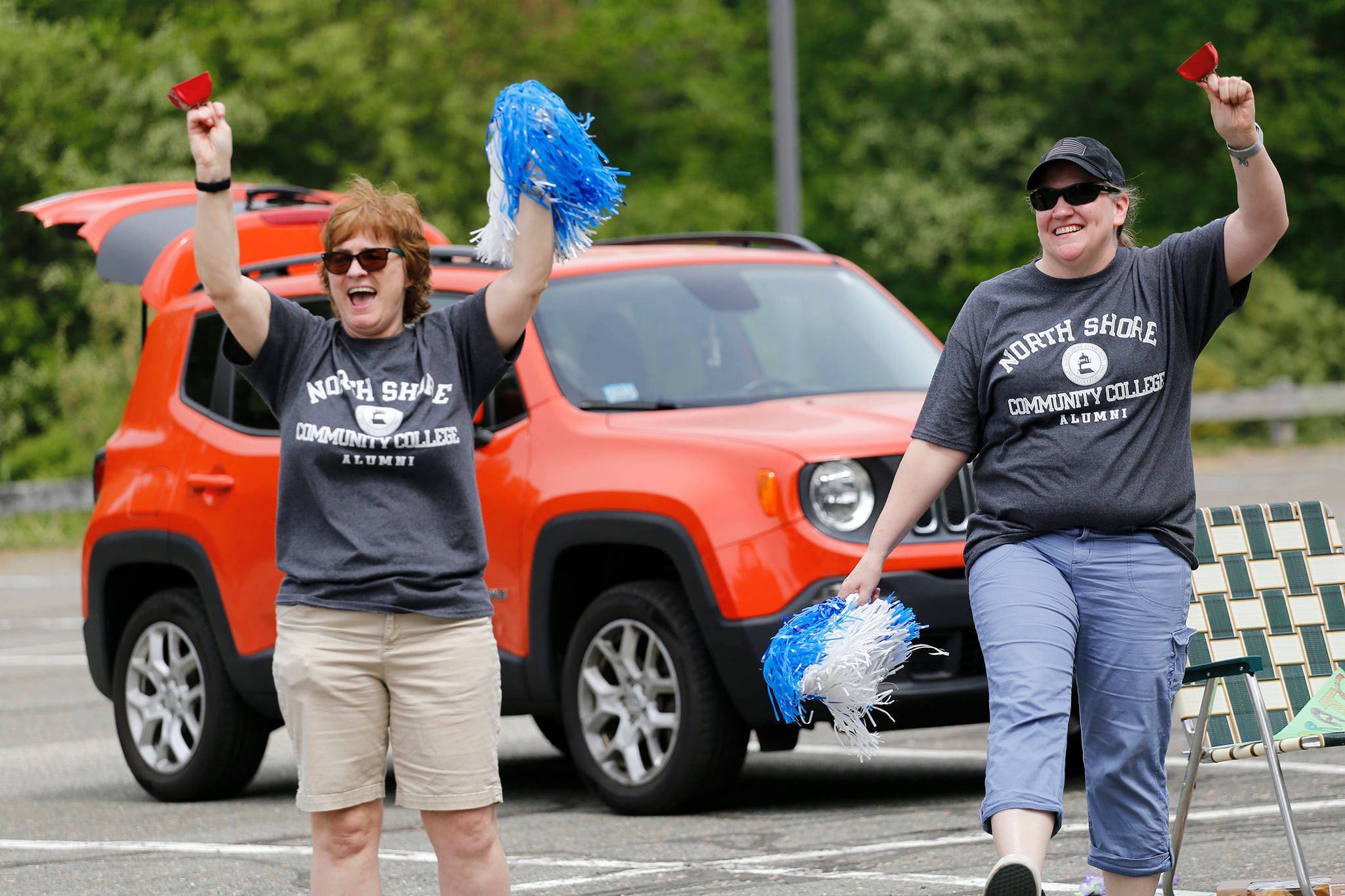 Two alumni association board members cheer on 2021 graduates.
Are you a graduate of North Shore Community College? Do you credit the college for helping get you on the right track in life? Are you at that point in your life where you'd like to give back to the institution that gave you a step up? If so, the NSCC Alumni Association wants YOU!
The NSCC Alumni Association Board of Directors is an all-volunteer board of NSCC graduates. Board members raise funds to provide NSCC Alumni Association Scholarships, promote the college, interact with current students and strengthen relations between the college and our alumni. Members select an annual Distinguished Alumnus Award recipient and recommend an alumnus to serve as the alumni representative on the College's Board of Trustees.
All NSCC graduates are members of the Alumni Association and are welcome to participate in association activities at any time. For more information, email NSCC_Alumni@northshore.edu