March 1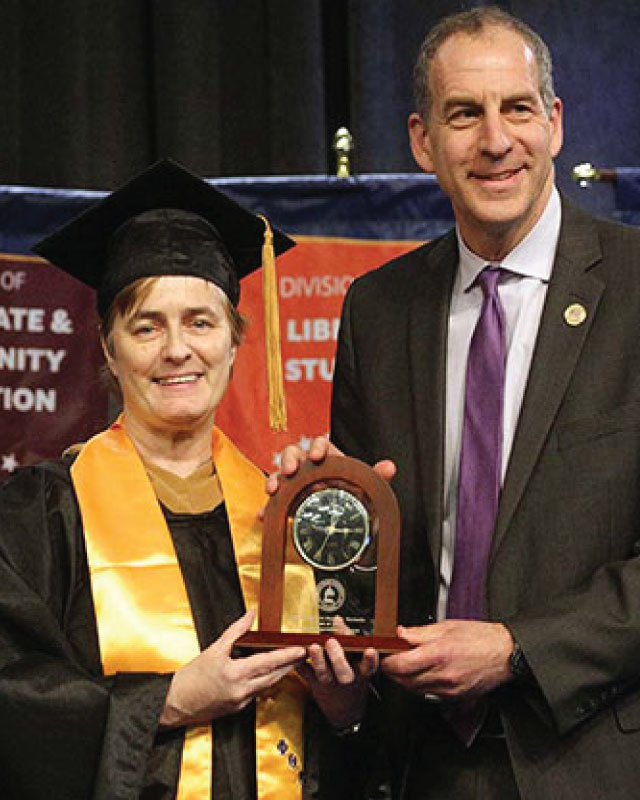 Pictured are NSCC President, Dr. Patricia Gentile, Alumni Association Board President Lesley Peters '97 and NSCC's 2018 Distinguished Alumnus Award recipient State Representative Jerald Parisella `84.
The North Shore Community College (NSCC) Alumni Association is seeking nominations for its annual Distinguished Alumnus Award, designed to recognize outstanding alumni of the College. Anyone may submit nominations on behalf of an NSCC alumnus.
Candidates for the award will be chosen on the basis of integrity, professional accomplishment, and community or College service. The award recipient must be able to attend NSCC's Commencement on May 23, 2019. Alumni who are employed by the college are ineligible for the award.
Please submit a letter of nomination describing the nominee's special achievements and/or contributions, or complete our nomination form available at www.northshore.edu/alumni/award/nominate.html. Please forward the letter of nomination no later than Friday, March 29, 2019 to NSCC, Distinguished Alumnus Selection Committee, DB330, One Ferncroft Road, P.O. Box 3340, Danvers, MA 01923. For further information, please email NSCC_Alumni@northshore.edu