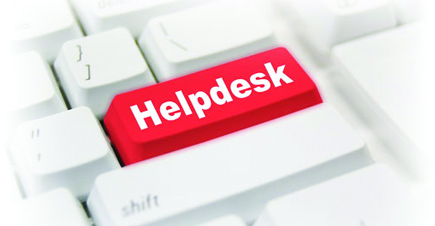 Thanks to a grant from the Massachusetts Department of Higher Education, North Shore Community College's (NSCC) Division of Corporate & Professional Education will offer a free Help Desk Support Certificate training program, beginning January 21, 2020. This 100-hour training program gives students Information Technology (IT) skills and knowledge, combined with industry-recognized certifications from CompTIA and will prepare them for entry-level IT positions. In addition to technical knowledge and certifications, NSCC is partnering with the MassHire North Shore Career Center and Year Up Greater Boston to work with students on career readiness skills and placement in employment or paid internships.
The Help Desk Support Training Program will run for two sessions: January 21 - April 21 and March 31 - June 25. Classes will be held on Tuesdays and Thursdays at NSCC's Danvers Campus, from 5:30-9:30 p.m. and on Wednesdays, 1-4 p.m. at the MassHire North Shore Career Center in Salem.
To register or for more information, please contact program manager Judith Nast at jnast@northshore.edu or Sandra Efstratiou, case manager, at sefstratiou@nscareers.org, or call NSCC at 978-236-1200.