Commencement Speaker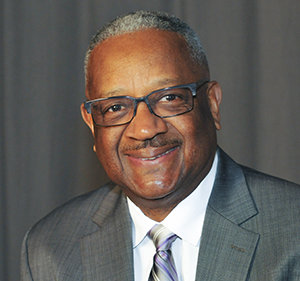 Ron Walker, Executive Director and founding member of the Coalition of Schools Educating Boys of Color (COSEBOC) will be our Commencement Speaker. COSEBOC's mission is to connect, inspire, support and strengthen school leaders dedicated to the social, emotional and academic development of boys and young men of color. COSEBOC is working hard to eliminate the academic achievement gap at all levels of education, including higher education. Ron is the author of two publications on leadership and has been featured in numerous education articles. He recently released a memoir, Solomon's Plan: Gift of Education from a Father to his Son. He is a dynamic speaker who has advised on and inspired our NSCC MALES program. We're very excited to hear his inspirational words.
More information about Ron Walker and COSEBOC
Student Speaker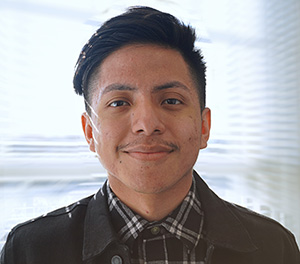 Alex Roblero says he is a man of many dreams. While some of his dreams seemed nearly impossible to achieve at times, as North Shore Community College's 53rd student Commencement speaker, Alex is confident in what he and his fellow graduates have accomplished.
Alex is a first-generation college student who came to this country 11 years ago as a non English-speaking, illegal immigrant from Guatemala. He was retained by Immigration upon arrival and spent several months with a foster family until finally being reunited with his parents to begin their new life together. Things began to fall into place and Alex attended a prestigious high school in Idaho and graduated with his high school diploma and an International Baccalaureate certificate. He moved to Lynn and enrolled in NSCC to study business administration to prepare to one day own his own business. In addition to his studies, he works many hours to make ends meet.
Alex credits NSCC with providing the support and guidance he needed to overcome barriers and succeed with his academic studies. He now has his green card and is in the process of becoming a United States Citizen. He graduates as a man sure of his own merit, knowing that he can attain whatever he puts his mind to. Alex recently learned that he was selected to receive the prestigious Foster Furcolo two-year scholarship which covers tuition and most mandatory fees. One graduate of each public community college in Massachusetts is selected. Alex plans to attend UMASS Boston to study business with a minor in entrepreneurship.
Student Soloist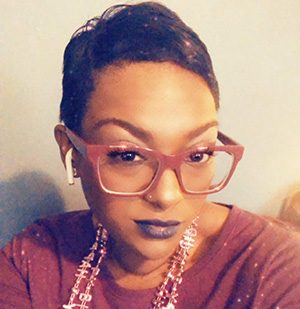 Martina values being a wife, mother, daughter, sister, and friend. Her parents were teen parents; she became a teen parent at 16, and she is now parenting teenagers. Since the age of 12, she has resided on the North Shore and takes pride in being involved in positive activities within the Lynn Community. Martina is a Lynn Tech Alumni and soon to be NSCC Graduate. Martina is currently a Program Director for Centerboard's Family Resource Center and she has worked in the Human Service field for fifteen or more years.
Martina made three unsuccessful attempts at attending college after graduating high school. Determined to gain her education she began at NSCC in the spring 2016 in the Human Service Practitioner Program. Martina decided to take one class that first semester to give her the courage she needed to be a successful student. Since completing her first semester, Martina has worked hard to stay committed and driven to receive her associate degree. Martina believes her journey at North Shore Community College was a valuable and memorable experience because she was able to identify her overall goal of becoming a criminal psychologist as well as learning she is capable of achieving any goals she sets out to accomplish.
Electronic Graduation Application
All students must submit an Application to Graduate in order to be considered for graduation.
Once the application has been submitted, an official evaluation will be done by the Registrar's Office to confirm that all graduation requirements have been satisfied. It takes approximately four to six weeks for an application to be processed.
For further information or to learn the status of your graduation application please contact the Associate Registrar at: 978-762-4000 x6223, or by email: jvenegas@northshore.edu