Finish what you started.

We can help.
We can help you get started for September.
Attend our in-person Express Admissions event and receive a $500 NSCC Scholarship if you register for 6 credits or more. You can also get help to:

• Build college around life and work with flexible course times
• Earn credit for prior learning
• Explore no-cost or low-cost textbooks and other learning resources
• Consider re-training for new job skills and better salaries
• Register for classes you need to complete your program
• Learn about NSCC's ESL Programs
Or visit CentroHub!
Can't come to Campus on Saturday? You can get everything done by visiting CentroHub, our virtual campus Monday through Friday!


---
Achieve your dream with our help.
Starting as a new student or returning for classes this September? NSCC has scholarships to support your education through the Here to Help Fund.
Starting or returning for classes in September 2022?
If you are enrolled in six or more credits, you're eligible for additional financial support through NSCC's Here to Help Fund. You must set up your MyNorthShore student account to complete the sign up form.
Apply for Fall 2022
There's still time to complete NSCC's online application and be accepted to the College. Once you are accepted and register for six or more credits you'll become eligible for additional financial support through NSCC's Here to Help Fund.
---
How can we help you?
Your needs may be simple or complex. No matter what, NSCC wants you to succeed and we will support you throughout your college experience — and BEYOND!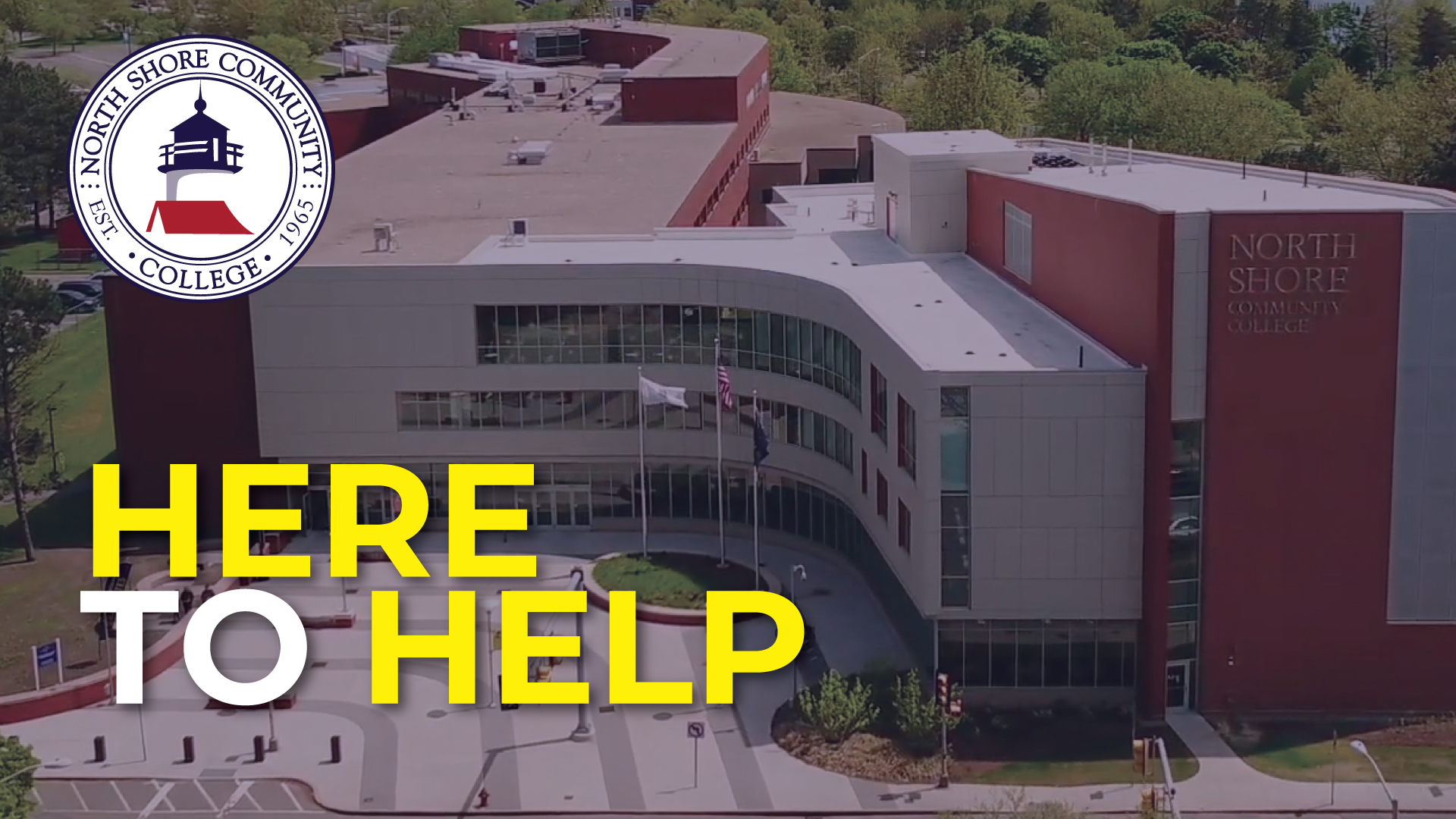 ---
NSCC Alumni Sean Reid, Class of 2013
The education I received, the support I received, and the skills I was able to develop at NSCC are just as good, if not better than 4-year institutions. This is a community that will help you succeed!
Sean Reid, Class of 2013
---
Choose a college that lets you balance work and life.
We have flexible course options to meet your needs.
NSCC has hundreds of courses with flexible start dates and different learning formats. Online or on-campus classes let you control your college experience. We can help you personally complete the application and enrollment process and help you reduce costs for tuition and fees, books and supplies, and living expenses!
---
Portrait of Khali Kum in black leather jacket
The professors are top-notch, the community is supportive, I made great friends. I'd recommend this experience over a four-year school.
Khalil Kum, Class of 2020
Software Engineer, GrubHub
---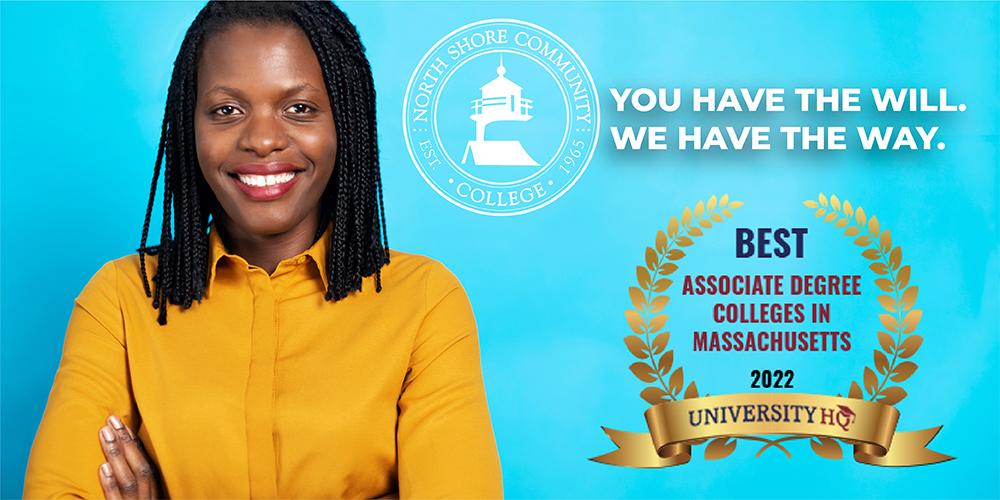 ---
Our mission is our pledge to students
NSCC is an accredited public institution of higher education where all are welcome and each is challenged. We are a diverse, caring, inclusive community that will inspire you to become an engaged citizen and to achieve your personal, academic, and career goals. NSCC will prepare you for life in a changing world and workforce through affordable and excellent educational opportunities aligned with today's economic needs.