A Week of Celebrations!
additional photos may be viewed on Facebook
Nearly 100 NSCC nursing students, alumni, faculty & staff (retired and current) and community partners gathered at the Danvers Campus' Health Professions and Student Services Building to celebrate 50 years of Nurse Education Excellence on October 24.
Mary Ann Nay, center, from Senator Bruce Tarr's office, presents Susan Maciewicz, right, NSCC Director of Nursing, with an official Citation of Congratulations from the Massachusetts Senate. NSCC President Patricia Gentile looks on.
The event was held in conjunction with the unveiling and establishment of the Bertolon Simulation Health Care Center of Excellence, made possible by a gift from Donna and Henry Bertolon and their family. Donna is a graduate of NSCC, Class of 1972.
Donna and Henry Bertolon and their daughter, Jennifer Bertolon Card
Year Up/NSCC Ribbon Cutting
A ribbon cutting ceremony was held on October 25 at the Lynn Campus to celebrate the new strategic partnership between Year Up Greater Boston and North Shore Community College.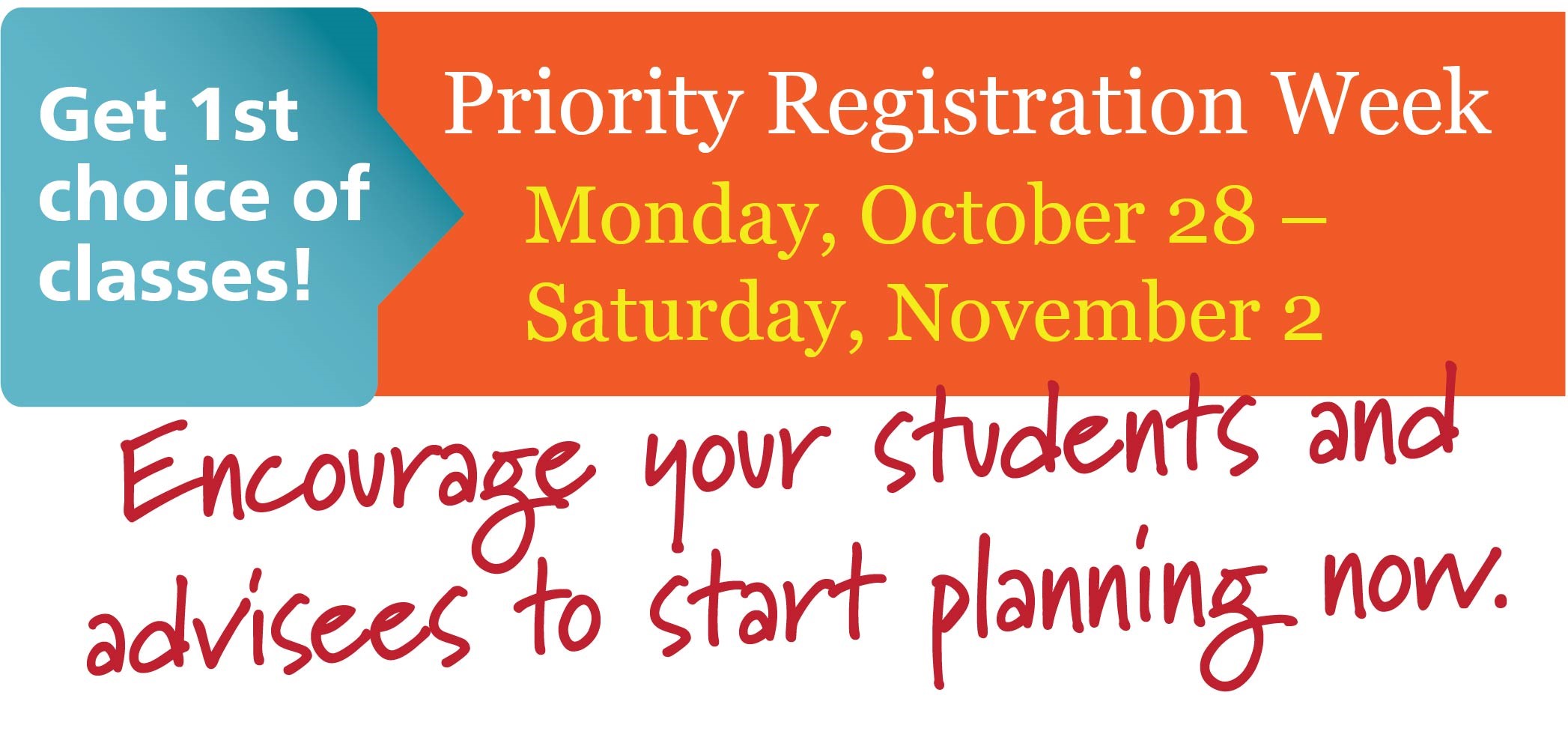 Priority Registration Week runs Monday, Oct 28 through Saturday, Nov 2!
Register early during Priority Registration Week before new students come to campus.
Get exclusive 1st choice of classes for Winter-Spring 2020.
No need to wait for Fall semester grades.
Register now – pay later! Winter-Spring 2020 semester payment isn't due until December 5th.
Register during Priority Registration Week and be eligible to win a free class or a $100 Campus Store credit.

Lynn Entrance Points
On behalf of the College's Labor & Safety Committee, I would like to remind everyone that the exterior door at the loading dock of the McGee Building is a restricted access point. Access through that location is restricted to campus police, facilities operations, auxiliary services and approved vendor deliveries. Campus Police will only buzz in authorized persons. All others entering the building should do so through the entrance points at the east and west ends of the building.
Thank you for your cooperation.
--Rick Reney, Assistant Vice President, Facilities Operations and Services
Upcoming Events
October 30 - Free screening of the movie, Coco
November 1 - Massage Day!
November 6 - First Generation Celebration
Join the

First

Gen Committee in celebrating National

First

Gen Day on Wednesday, November 6th from 9:00-1:00 on both campuses. We are currently looking for faculty/staff volunteers that day. Please let us know if you are able to assist! https://forms.gle/ Vxm6DvTgZtETMSwQ8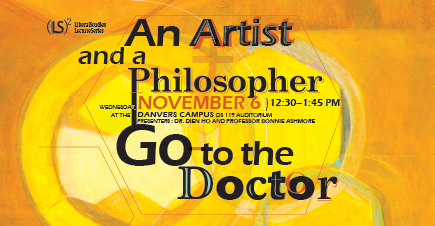 November 7 - Annual Veterans Day Luncheon for faculty, staff and student veterans. More info, contact Kristine Babcock at kbabcock@northshore.edu
The practical nursing faculty and students, in collaboration with the Lynn Board of Health, will be holding a Flu Clinic in the Lynn Gym on Friday 11/8/19, 1-3 pm.
--Norene Gachignard, Professor, Nurse Education ngachign@northshore.edu
Making "Magic" in Salem by making meals each year around Halloween
North Shore Community College students served Sunday lunch at Lifebridge in Salem on October 27, 2019. NSCC Criminal Justice students braved the wet and windy weather and the spooky traffic to serve LUNCH for Sixty at Lifebridge. Members of Professor Jane Levesque's Introduction to Criminal Justice class put the SERVICE in Service Learning/Community Service. Students prepared and served meals with salad, entrée and dessert to a crowd in Salem. Lifebridge is an organization with a mission to help end hunger and end homelessness.
Front, l-r: Dante DeCologero, Aisha Pena, Tyana Morales, Fatima Vasquez, Michelle Briggs, Back, l-r :
Justin Bernard, Professor Jane Levesque, Nathan Burow
Be a Mentor!
The College's new initiative, Men as Leaders Empowered to Strive (M.A.L.E.S) Mentor Program for new NSCC students is seeking mentors! read more

Seeking Nominations for the 54th Commencement Keynote Speaker!
NSCC Commencement Ceremony
Date: Thursday, May 21st at SSU's O'Keefe Center
Do you know of someone who would be a great role model to our graduating students? Someone they could relate to, someone who will inspire them. The College is now seeking nominations for the 54th Commencement Keynote Speaker.

Please submit your nomination online here. Deadline to submit nominations is Friday, November 8th at 4pm.
Commencement Committee, commencement@northshore.edu
GIC FALL HEALTH INSURANCE BUY-OUT ENROLLMENT
This fall's Health Insurance Buy-Out enrollment period runs from October 2nd to November 1st. Employees insured with the GIC on July 1, 2019 or before, and continue their coverage through December 31, 2019, may apply to buy out their health plan coverage effective January 1, 2020.
For information about the Health Insurance Buy-Out program and to obtain a form, please click HERE or contact the GIC at (617) 727-2310. Forms are due to the GIC by Friday, November 1st.
--Jennifer Chavez – Benefits Coordinator
Job Openings
Administrative
Campus Police Lieutenant (Staff Associate)

Comptroller, Fiscal Affairs

Dean of Career and Technical Education and Business Division

PT Grant Researcher/Writer, Grants Development

Registrar, Enrollment Services

Staff Associate, Records and Registration, Enrollment Services
Campus Police
Communications Dispatcher I, Campus Police
Clerical/Office Support
Payroll Analyst (Accountant II), Human Resources and Payroll

PT Administrative Assistant, Student Affairs (Temporary position)

PT Admissions Concierge, Danvers campus
Faculty
FT Faculty, Nurse Education (Foundations of Nursing & Maternal Health), Spring 2020
Professional
Coordinator of Library Services, Lynn Campus Library

Educational Advisor (Special Program Coordinator), TRIO Talent Search (TS) Program

PT Admissions Recruitment Counselor

Sr. Specialist for Assessment of Student Learning Outcomes
The Monday Morning Mentor series will be available over the fall semester to bring you professional development in twenty minute snippets.
For the week of October 28- How can I manage the disconnect between faculty and student perceptions of rigor to increase learning?
Directions for Accessing the Link to the Presentation and Supplemental Materials
Select the URL link below to access the presentation and to print the supplemental materials. (You may also copy and paste the URL into your browser's address bar.) Supplemental materials are available to view and print now.
sites.google.com/a/northshore.edu/mmm/
New presentations go live at 10:00 a.m. each Monday morning and are only accessible through Sunday.
The series is being brought to you by the Center for Teaching, Learning, and Innovation – we would appreciate your input!
--Andrea Milligan amilligan@northshore.edu
WHAT A GREAT WAY TO START YOUR WEEK!
Get discounted tickets (save $23 off full price!) to NSMT's A CHRISTMAS CAROL!
Join NSCC's Alumni Association at Bill Hanney's North Shore Music Theater to celebrate one of New England's brightest holiday traditions! An original adaptation based on Charles Dickens' classic novella, A CHRISTMAS CAROL is a musical ghost story following Ebenezer Scrooge through a series of strange and magical journeys where he discovers the true spirit of the holiday season. Featuring dazzling special effects and traditional songs this award-winning production was created specifically for NSMT and has been seen by more than 1 million people since its 1989 debut. RUNNING TIME: 2h 20m (includes intermission) CONTENT ADVISORY: Contains sudden loud noises, pyrotechnics, dark images. May not be suitable for all audiences.
December 14, 2019, 2 p.m.
Adults $58.50, Youth (4-18) $35.50 Promo Code: ALUMS
Seating is limited – reserve your seats now! Go to https://www.nsmt.org/ to buy tickets.
Hope to see you there!
--NSCC's Alumni Association
Notice of Upcoming Comprehensive Evaluation for the Reaccreditation of North Shore Community College


Enjoy lunch at the Beacon!
The Beacon Café, North Shore Community College's student-run café, will be serving fresh, hot meals on Tuesdays and Thursdays beginning October 15th through December 10th. The café will be closed Thursday, November 28 in observance of Thanksgiving.
Luncheons are only $5.00 -$7.50, depending on the menu, and will be served buffet style. The Beacon has two seating times: 11:00 a.m. and 11:45 a.m. and reservations are required. Please call (no emails, please) to make your reservation at 978-762-4000, x1513 and follow the instructions in the message.
The Beacon Café is located off Route 114W at 30 Log Bridge Road, Middleton in the North Shore Business Center.
Hope to see you at the Beacon!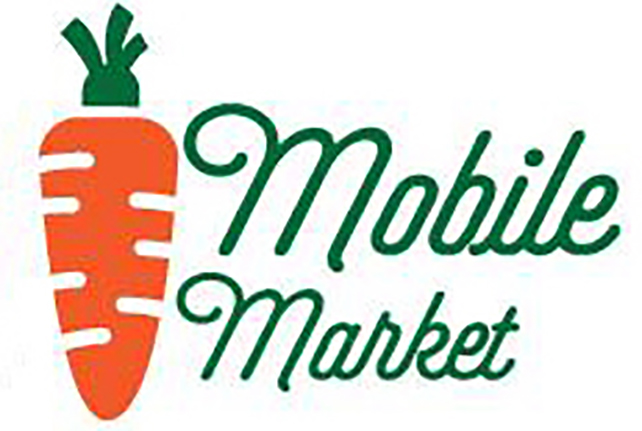 VOLUNTEERS NEEDED!
The NSCC Mobile Markets are held monthly on both the Lynn and Danvers Campus and provide fresh seasonal fruits and vegetables to ALL NSCC students, faculty and staff, FREE of charge. Each participant may receive up to 25 pounds of produce.
A one-time registration is required for each campus. Registration may be done online or in person at the Office of Student Engagement Lynn, LW-171 or Danvers, DB 132.
Please plan to bring your own reusable bags to carry your items as bags may not be available at each market.

Problem of the Week #8
Click here for Problem of the Week #8 and solution to Week #7's problem.
Contest Rules:
Each week we will send out a problem solving challenge as a friendly competition among students, faculty and staff. They will vary in topic, format and difficulty. Problems are posted on Tuesdays and answers need to be returned via email to Professor Anne O'Shea (aoshea@northshore.edu) or Professor John Gambino (jgambino@northshore.edu) by 11:00 am on Friday of the same week.

The first randomly selected correct entry, regardless of when it is received, will earn 10 pts, the next 9 pts, the third 8 pts, the fourth 7 pts and the fifth 6 pts. All other correct submissions will earn 5 points. The person with the highest cumulative point total at the end of the semester (12/13) will be declared the winner and Problem Solving Champion and win a "fabulous" prize. Separate contests will be held for Students and Faculty/Staff.
Problems are posted each in the Bulletin each week, posted on the North Shore Community College Mathematics Department Facebook page, and on bulletin boards across from LE303 (Lynn) and on the first floor of the Berry Building (Danvers) by Tuesday. Other locations may be added at a later time.
Worthy Causes
Are you ready for some football?!!
NSCC Nurse Education students, Class of 2020, are holding a raffle for 2 tickets to the Patriots vs. Buffalo Bills game on Sunday Dec. 22. Section 223, row 26, seats 16-17. Drawing held on November 1. $5/ticket or $20 for 5 tickets (Venmo accepted) email: ammadele02@northshore.edu for tickets.

Help Chase the Chill
Please consider donating your knitted creations of hats, scarves, and gloves OR donate new or very gently used ones for the Chase the Chill Lynn event on Saturday, December 7th. We are always especially in need of thick men's gloves and socks. And those in need often ask for coats, sweatpants or sweatshirts.
Chase the Chill Lynn was started by a graduate of NSCC, Kecia Rideout, and several NSCC faculty, staff, and students assist with the event each year. We distribute these items outside of My Brother's Table. They hang on clotheslines so people in need are empowered to choose whatever they like for free from the vast selection of colors and designs.
This year, we will be joining efforts with the Office of Student Engagement (OSE) by collecting gently used/new clothing between Nov. 4-15 (boxes outside both OSE). We plan to offer clothing items to NSCC students on tables outside the Danvers cafe and across from the Lynn gym during Dec. 2-13.
Don't have time to shop? We will shop for you if you would like to give a donation.
Donna Davis
(Student Support Center, first floor of Health Professions Building) accepts donations all year long and new volunteers and knitters (or shoppers!) are always welcomed. To help, contact Donna at extension 4245 or
ddavis@northshore.edu
.