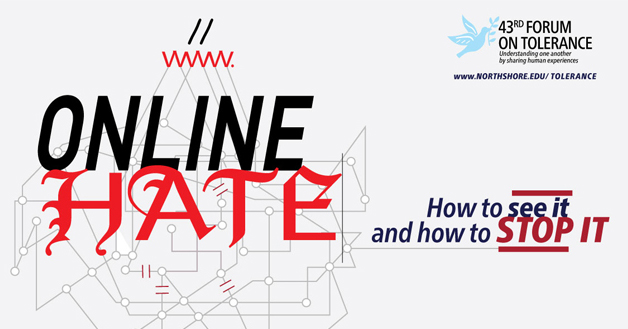 Online Hate: How to see it and how to STOP it.
North Shore Community College (NSCC) is presenting this forum in collaboration with Salem State University's (SSU) Center for Holocaust and Genocide Studies.
Online hate speech is a type of speech that takes place online. It includes written, spoken or visual discrimination, harassment, threats or violence against a person or group on the basis of their gender, religion, disability, sexual orientation, race, etc.
According to USA Today, more than half of Americans – 53 percent – say they were subjected to hateful speech and harassment in 2018. In a study released by the Anti-Defamation League (2018), a third of Americans claim that this online abuse was in response to their sexual orientation, religion, race, ethnicity, gender identity or disability. There also seems to be a correlation between hate speech and real-world violence. Robert Bowers, who killed 11 people at a Pittsburgh synagogue in 2018, regularly posted anti-Semitic and neo-Nazi propaganda on social media.
Online hate speech has become a global epidemic with grave consequences. In this Forum, we will discuss the history of online hate speech, how to identify it, and what can be done to stop it.
This free, two-day, two-campus event is open to the public and will be held on Monday, October 21, 11 a.m. – 1 p.m. at North Shore Community College's Danvers Campus, 1 Ferncroft Road, Room DS106B and on Thursday, October 24, 9 a.m.- 2 p.m. at the Lynn Campus gym, 300 Broad Street.
The Danvers event will feature a screening of the documentary, The Red Pill: A Feminists Journey into the Men's Rights Movement. NSCC Professor Larry Davis will speak about the Men's Rights Movement and Hate Speech. The Lynn event will feature speakers and a panel discussion. SSU Criminal Justice Professor, Kevin Borgeson, will discuss Detecting Hate in Social Media and in Websites while Dan Eshet, visiting lecturer at SSU and member of the Center for Holocaust and Genocide Studies' staff, will speak about Anti-Muslim Policies in the Francophone World. Online Transphobic Hate Speech will be the student panel topic, led by Alec May and Matt Savini-Burke.
For more information, check out http://www.northshore.edu/tolerance/ or contact Professor Carl Jean at cjean@northhshore.edu or at 978-762-4000, x6603.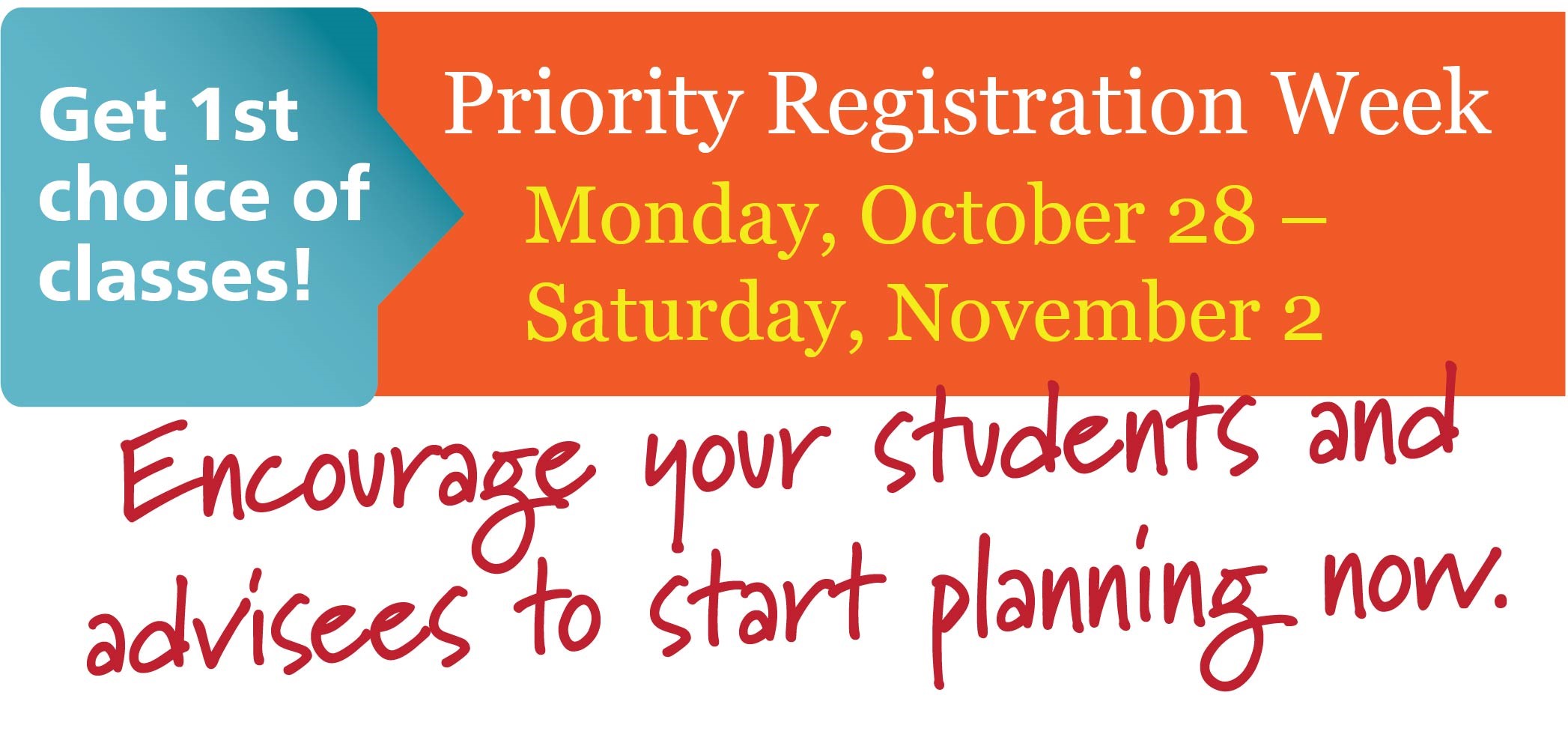 Priority Registration Week runs Monday, Oct 28 through Saturday, Nov 2!
Register early during Priority Registration Week before new students come to campus.
Get exclusive 1st choice of classes for Winter-Spring 2020.
No need to wait for Fall semester grades.
Register now – pay later! Winter-Spring 2020 semester payment isn't due until December 5th.
Register during Priority Registration Week and be eligible to win a free class or a $100 Campus Store credit.

How It Works
Meet with your advisor NOW to pick the courses you need to take next.
Register during Priority Registration Week (10/28 – 11/2)
Show a printed class schedule at the Swag & Prize Tables and be eligible to win prizes like a free course and a $100 Campus Store credit.
Swag & Prize Tables
Lynn Campus | 2nd Floor/outside cafeteria
Monday – Friday: 10:30am – 12:30
Danvers Campus | Berry Building Lobby
Monday – Friday: 10:30am – 12:30
Evening & Weekend Hours
Can't make it during the week to meet with an advisor? Extended hours are available in Lynn and Danvers.
Lynn Campus | Student Success Center | LS134
Saturday, 11/2: 8:00am – 1:00pm
Danvers Campus | Student Support & Advising Center | DH160
Tuesday, 10/29: 5:00pm – 7:00pm

Seeking Nominations for the 54th Commencement Keynote Speaker!
NSCC Commencement Ceremony
Date: Thursday, May 21st at SSU's O'Keefe Center
Do you know of someone who would be a great role model to our graduating students? Someone they could relate to, someone who will inspire them. The College is now seeking nominations for the 54th Commencement Keynote Speaker.

Please submit your nomination online here. Deadline to submit nominations is Friday, November 8th at 4pm.


Commencement Committee,
commencement@northshore.edu
Meet your newest colleagues!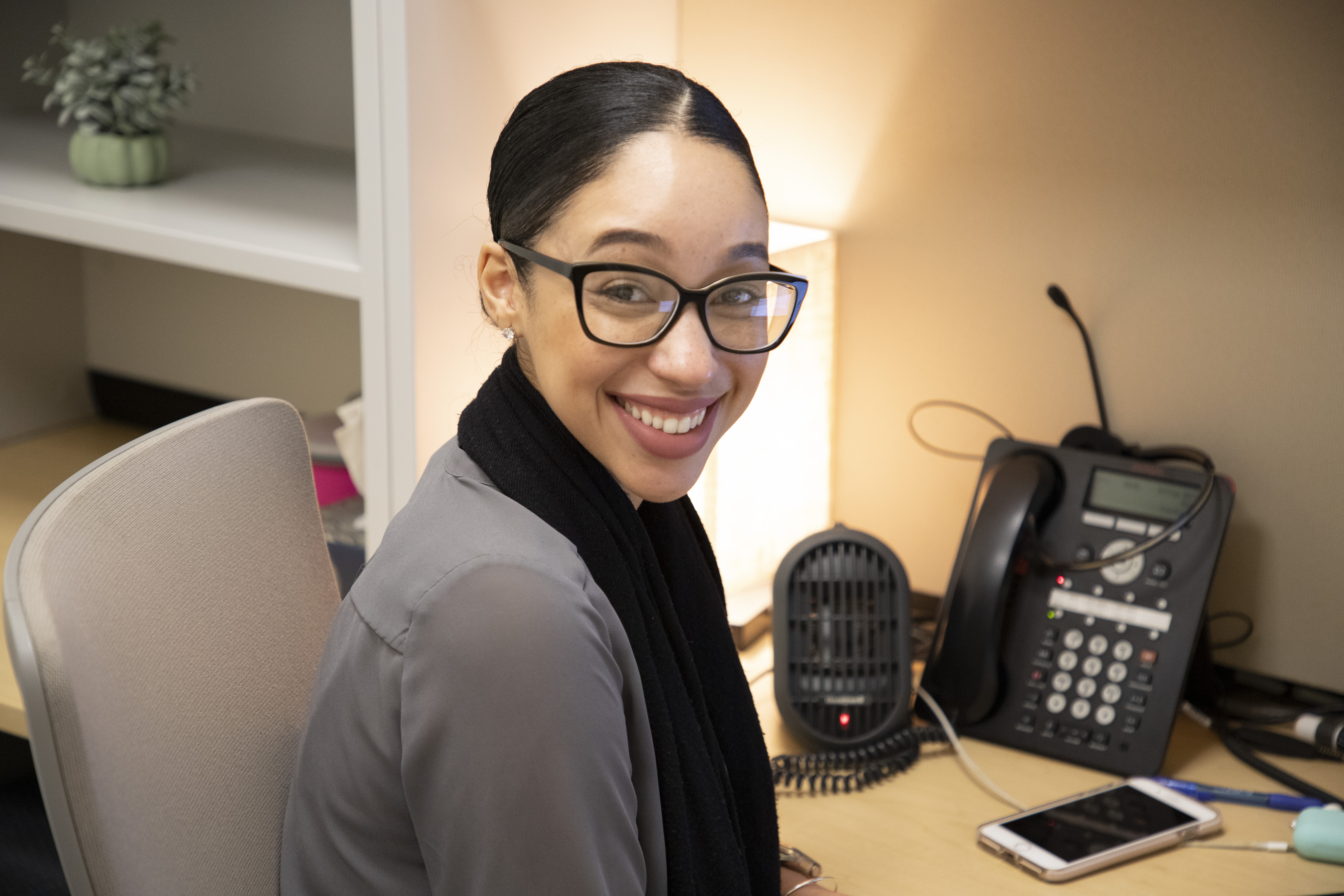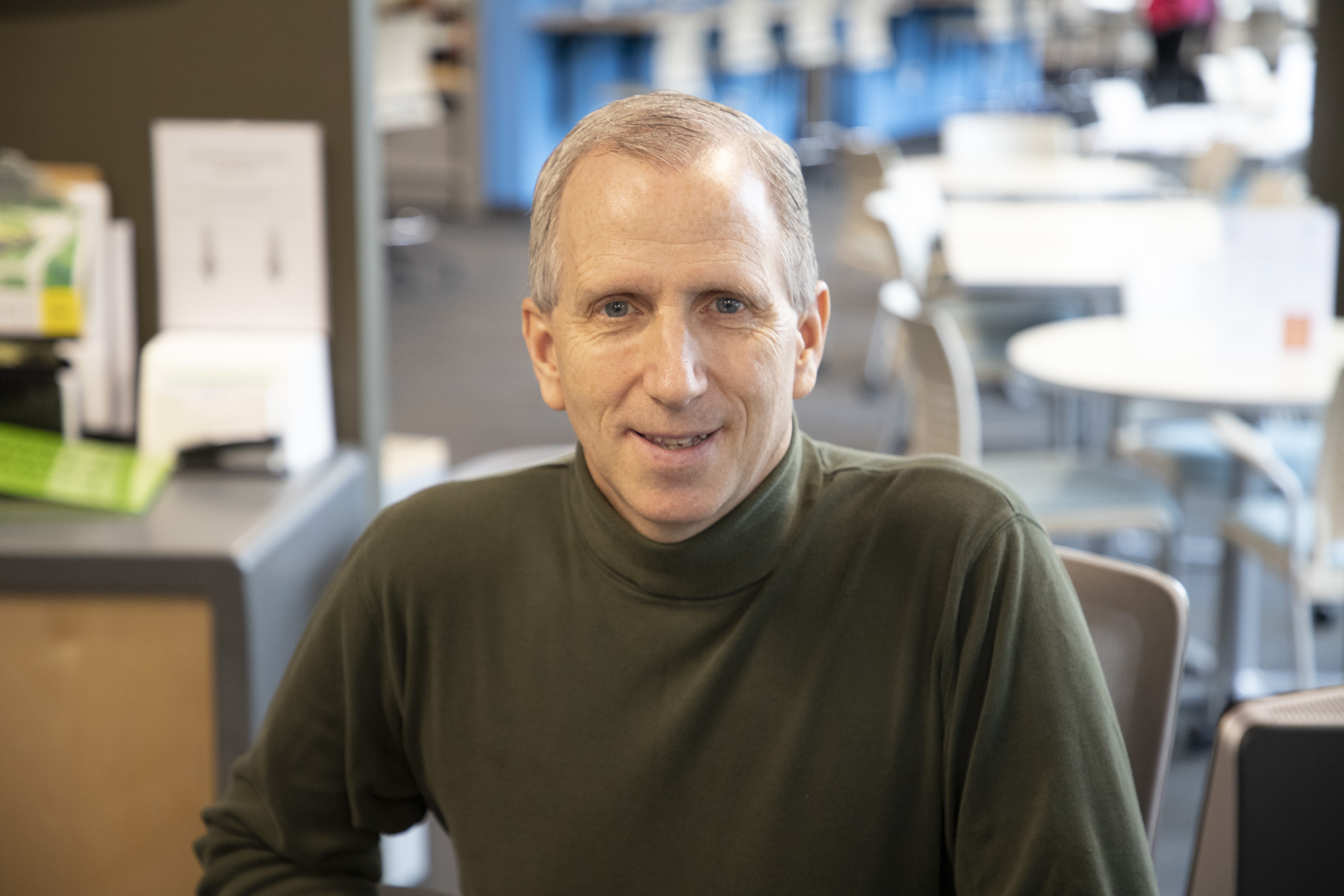 The Human Resources and Payroll office is pleased to announce our newest Academic Counselors in Financial Aid, Jinette Antigua, left, and Sean Latimer.
Welcome all!
GIC FALL HEALTH INSURANCE BUY-OUT ENROLLMENT
This fall's Health Insurance Buy-Out enrollment period runs from October 2nd to November 1st. Employees insured with the GIC on July 1, 2019 or before, and continue their coverage through December 31, 2019, may apply to buy out their health plan coverage effective January 1, 2020.
For information about the Health Insurance Buy-Out program and to obtain a form, please click HERE or contact the GIC at (617) 727-2310. Forms are due to the GIC by Friday, November 1st.
--Jennifer Chavez – Benefits Coordinator
Open Positions
Administrative
Campus Police Lieutenant (Staff Associate)

Comptroller, Fiscal Affairs

Energy Systems Manager, Facilities Department

PT Grant Researcher/Writer, Grants Development

Registrar, Enrollment Services

Staff Associate, Records and Registration, Enrollment Services
Campus Police
Campus Police Officer I

Communications Dispatcher I, Campus Police
Clerical/Office Support
Payroll Analyst (Accountant II), Human Resources and Payroll

PT Admissions Concierge, Danvers campus
Faculty
FT Faculty, Nurse Education (Foundations of Nursing & Maternal Health), Spring 2020

PT Instructor, SolidWorks
Professional
Coordinator of Library Services, Lynn Campus Library

Part-Time Assistant Librarian (2 Positions) Danvers Campus

PT Admissions Recruitment Counselor

PT Advisor for Educational Opportunity Center (EOC)

PT STEM Pathways Achievement Coach

Sr. Specialist for Assessment of Student Learning Outcomes
For more information on these or other open positions, please contact Kim Bevan at x5572.
The Monday Morning Mentor series will be available over the fall semester to bring you professional development in twenty minute snippets.
For the week of October 14 - What culturally responsive teaching techniques can I use to improve learning?
Directions for Accessing the Link to the Presentation and Supplemental Materials
Select the URL link below to access the presentation and to print the supplemental materials. (You may also copy and paste the URL into your browser's address bar.) Supplemental materials are available to view and print now.
sites.google.com/a/northshore.edu/mmm/
New presentations go live at 10:00 a.m. each Monday morning and are only accessible through Sunday.
The series is being brought to you by the Center for Teaching, Learning, and Innovation – we would appreciate your input!
--Andrea Milligan amilligan@northshore.edu
WHAT A GREAT WAY TO START YOUR WEEK!
NSCC nursing students and faculty will be assisting Lynn DPH at an upcoming flu clinic:

Thurs. 10/17 at Marshall Middle School, 100 Brookline St., Lynn - 4 - 7 pm
All are welcome to come and get a flu shot.
Please bring your insurance information.

TRIO Apple Fest is Here!
TRIO Student Support Services will sponsor the 9th Annual Apple Fest, Wednesday, October 23, from 10:00-1:00. Apple Fest features our delicious caramel apples, made with Winfrey's caramel and, as always, the apples will be hand-dipped by our students. We will also offer apple cake and other seasonal goodies. We will have our traditional plain, coconut, peanut, M&M, jimmies and Heathbar toppings. Let us know if you have any special requests. Proceeds help to fund TRIO student activities.
Wednesday, October 23, 10:00-1:00
Lynn – Outside of TRIO Office, LW-165
Danvers – Lobby of the Berry Building
--Diane Dickerson, Director, TRIO, x5438, ddickers@northshore.edu
Get discounted tickets to NSMT's A CHRISTMAS CAROL!
Join NSCC's Alumni Association at Bill Hanney's North Shore Music Theater to celebrate one of New England's brightest holiday traditions! An original adaptation based on Charles Dickens' classic novella, A CHRISTMAS CAROL is a musical ghost story following Ebenezer Scrooge through a series of strange and magical journeys where he discovers the true spirit of the holiday season. Featuring dazzling special effects and traditional songs this award-winning production was created specifically for NSMT and has been seen by more than 1 million people since its 1989 debut. RUNNING TIME: 2h 20m (includes intermission) CONTENT ADVISORY: Contains sudden loud noises, pyrotechnics, dark images. May not be suitable for all audiences.
December 14, 2019, 2 p.m.
Adults $58.50, Youth (4-18) $35.50 Promo Code: ALUMS
Seating is limited – reserve your seats now! Go to https://www.nsmt.org/ to buy tickets.
Hope to see you there!
--NSCC's Alumni Association
Notice of Upcoming Comprehensive Evaluation for the Reaccreditation of North Shore Community College
Hispanic Heritage Month Co-Curricular Programming

October 17 - Sugar Skulls & Banderas, Lynn 10:00 am - 11:30 am
Poster Board and displays on the Dia De Los Muertos (Day of the Dead)
October 21- Danvers Forum on Tolerance: "Online Hate: How to see it and stop it" 11-1 in DS106B
October 22- New Immigrant & Refugee Visions, Lynn Campus, 6:00 pm in the Cafeteria
Film Screening and Q&A with filmmakers and actors http://csfilm.org/nirv/
Teaching Resources:
October 24- Lynn Forum on Tolerance (In Conjunction with Salem State Center for Genocide Studies): "Online Hate: How to see it and stop it" 9-2 in the Lynn Campus Gym
October 30 - Movie Coco, Lynn Gym, 5:30 pm - 7:30 pm (Doors open at 5:00 pm)
Discussion Points or Reflection Assignments
What is Dia de Los Muertos (The Day of the Dead) and why did people in the film celebrate it?

Why was the song "Remember Me" significant? How did it link in with the family's history and the film's overall message?

How would you describe The Land of the Dead? What sorts of colors were there? Was it a scary place? Why did some people keep disappearing?

Would you describe Coco as a happy or sad film, or do with think it was a bit of both? Why?

Draw a picture, write a song, or create a short story or poem to acknowledge somebody in your family or someone else close to you. Be sure to include what you like best about them and some of their most distinctive characteristics. Also think about if there is a particular place or location that you associate with them and try to incorporate it into your work.
*Adapted from the Into Film website.


The Beacon's back!
The Beacon Café, North Shore Community College's student-run café, will be serving fresh, hot meals on Tuesdays and Thursdays beginning October 15th through December 10th. The café will be closed Thursday, November 28 in observance of Thanksgiving.
Luncheons are only $5.00 -$7.50, depending on the menu, and will be served buffet style. The Beacon has two seating times: 11:00 a.m. and 11:45 a.m. and reservations are required. Please call (no emails, please) to make your reservation at 978-762-4000, x1513 and follow the instructions in the message.
The Beacon Café is located off Route 114W at 30 Log Bridge Road, Middleton in the North Shore Business Center.
Hope to see you at the Beacon!
Save the date!
October 24, 2019 - Celebrate 50 years of Nursing Excellence at NSCC and the unveiling of the planned Bertolon Simulation Health Care Center of Excellence
Please join us as we celebrate 50 years of nursing excellence at NSCC, Thursday, October 24, 5-7 p.m. in the Health Professions and Student Services building on the Danvers Campus!
In addition, the event will include the unveiling of the planned Bertolon Simulation Health Care Center of Excellence at NSCC, made possible by a gift from Donna (NSCC Class of 1972) and Henry Bertolon and their family. Read more about the Bertolon's gift.
RSVP https://tinyurl.com/y64upmug or for more information, email NSCC_Alumni@northshore.edu

Ribbon Cutting Ceremony
Year Up Greater Boston is thrilled to announce a new strategic partnership with North Shore Community College. We are excited to work together to serve even more talented and motivated young adults on the North Shore.
Friday, October 25, 2019
7:30 – 9:00 a.m.
Continental Breakfast and Networking: 7:30-8:00 a.m.
Remarks and Ribbon Cutting: 8-8:30 a.m.
Info Sessions, Prospective Volunteers & Students: 8:30-9:00 a.m.
We invite you to bring gently used ties and belts to the event for the Year Up Clothing Closet in Lynn.
Lynn Campus
Student Success Center, 1st Floor
RSVP Here: https://sforce.co/2VkleuE
For more information, mgoldstein@yearup.org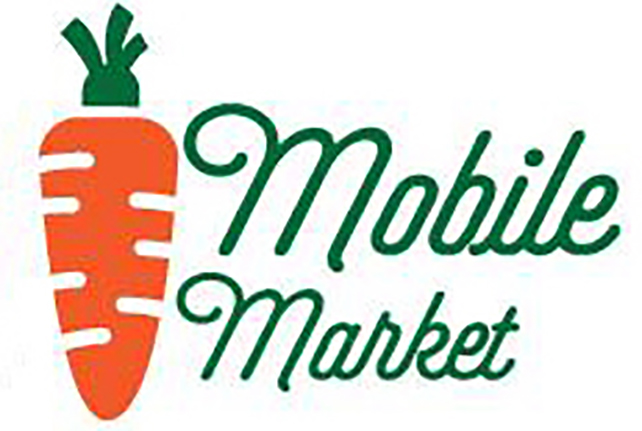 VOLUNTEERS NEEDED!
The NSCC Mobile Markets are held monthly on both the Lynn and Danvers Campus and provide fresh seasonal fruits and vegetables to ALL NSCC students, faculty and staff, FREE of charge. Each participant may receive up to 25 pounds of produce.
A one-time registration is required for each campus. Registration may be done online or in person at the Office of Student Engagement Lynn, LW-171 or Danvers, DB 132.
Please plan to bring your own reusable bags to carry your items as bags may not be available at each market.

Problem of the Week #6
Click here for Problem of the Week #6 and solution to Week #5's problem.
Contest Rules:
Each week we will send out a problem solving challenge as a friendly competition among students, faculty and staff. They will vary in topic, format and difficulty. Problems are posted on Tuesdays and answers need to be returned via email to Professor Anne O'Shea (aoshea@northshore.edu) or Professor John Gambino (jgambino@northshore.edu) by 11:00 am on Friday of the same week.

The first randomly selected correct entry, regardless of when it is received, will earn 10 pts, the next 9 pts, the third 8 pts, the fourth 7 pts and the fifth 6 pts. All other correct submissions will earn 5 points. The person with the highest cumulative point total at the end of the semester (12/13) will be declared the winner and Problem Solving Champion and win a "fabulous" prize. Separate contests will be held for Students and Faculty/Staff.
Problems are posted each in the Bulletin each week, posted on the North Shore Community College Mathematics Department Facebook page, and on bulletin boards across from LE303 (Lynn) and on the first floor of the Berry Building (Danvers) by Tuesday. Other locations may be added at a later time.
Worthy Causes
On Saturday, October 19, 2019, I will walking in honor and memory of my father, William Bates. The walk will be held at Carson Beach in Dorchester near the UMass Boston Campus. I have a team fundraising goal of $500 but I would like to exceed that. #ChallengeALS
My team link is:
http://web.alsa.org/site/TR? pg=entry&fr_id=13852
Vanessa Bates - Team Captain WLBates - Team
Thank you for your support!
Most Sincerely,
Vanessa

Help Chase the Chill
Please consider donating your knitted creations of hats, scarves, and gloves OR donate new or very gently used ones for the Chase the Chill Lynn event on Saturday, December 7th. We are always especially in need of thick men's gloves and socks. And those in need often ask for coats, sweatpants or sweatshirts.
Chase the Chill Lynn was started by a graduate of NSCC, Kecia Rideout, and several NSCC faculty, staff, and students assist with the event each year. We distribute these items outside of My Brother's Table. They hang on clotheslines so people in need are empowered to choose whatever they like for free from the vast selection of colors and designs.
This year, we will be joining efforts with the Office of Student Engagement (OSE) by collecting gently used/new clothing between Nov. 4-15 (boxes outside both OSE). We plan to offer clothing items to NSCC students on tables outside the Danvers cafe and across from the Lynn gym during Dec. 2-13.
Don't have time to shop? We will shop for you if you would like to give a donation.
Donna Davis
(Student Support Center, first floor of Health Professions Building) accepts donations all year long and new volunteers and knitters (or shoppers!) are always welcomed. To help, contact Donna at extension 4245 or
ddavis@northshore.edu
.