The Beacon's back!
The Beacon Café, North Shore Community College's student-run café, will be serving fresh, hot meals on Tuesdays and Thursdays beginning October 15th through December 10th. The café will be closed Thursday, November 28 in observance of Thanksgiving.
Luncheons are only $5.00 -$7.50, depending on the menu, and will be served buffet style. The Beacon has two seating times: 11:00 a.m. and 11:45 a.m. and reservations are required. Please call (no emails, please) to make your reservation at 978-762-4000, x1513 and follow the instructions in the message.
The Beacon Café is located off Route 114W at 30 Log Bridge Road, Middleton in the North Shore Business Center.
Hope to see you at the Beacon!
IMPORTANT! Changes to Helpdesk Phone Support...
Beginning on Tuesday, September 24th the Helpdesk is making a change to the way phone support is handled. Starting tomorrow, when a user calls the Helpdesk (x4167) they will hear a message asking them to press #1 for account access questions and to press #2 for all other Helpdesk questions.
Password, portal and computer access questions will be directed to a select group of specially trained computer lab employees. The hope is that we can resolve problems more quickly and free up full-time staff to handle the more complex issues that come our way. Additionally, the computer lab staff will be available until 9PM Monday – Thursday. We hope that these new, extended hours will better serve the NSCC community.
Please be aware that computer lab staff have been trained, at least initially, only to help with password and basic access problems, such as locked accounts. If we find this new approach to support is successful, IS will consider expanding the scope of after-hours support. We ask that you bear with us as we fine-tune this new support model. If you have any questions or feedback please email Jeff Wardwell at jwardwel@northshore.edu
Thank you.
Additional Faculty/Staff Parking in Lynn (whoo hoo!)
Please note that as of 9/23/19, 14 additional faculty/staff parking spaces (yellow-lined) have been made available at the Lynn Campus. They are located in the Washington St. parking lot directly across from the modular building. Signage is up indicating that these spaces are reserved for faculty and staff.
Engage with NSCC on Social Media!
The start of a new semester is always a good time to remind the college community of all the various social media channels the college has to communicate, share information and engage with followers. We were thrilled to hit 7,000 Facebook followers last week and enjoy interacting with our students, alumni and community friends. Whether you are into Facebook, Twitter, Instagram, Pinterest, LinkedIn or Flickr, NSCC has you covered. To get links to all our sites go to NSCC Social Media on the college web site. And please remember that you can expand the College's social media presence by "liking" and "sharing" content with your own networks. For your review, attached are the college's official Social Media Guidelines.
Save the date!
October 24, 2019 - Celebrate 50 years of Nursing Excellence at NSCC and the unveiling of the planned Bertolon Simulation Health Care Center of Excellence
Please join us as we celebrate 50 years of nursing excellence at NSCC, Thursday, October 24, 5-7 p.m. in the Health Professions and Student Services building on the Danvers Campus!
In addition, the event will include the unveiling of the planned Bertolon Simulation Health Care Center of Excellence at NSCC, made possible by a gift from Donna (NSCC Class of 1972) and Henry Bertolon and their family. Read more about the Bertolon's gift.
RSVP https://tinyurl.com/y64upmug or for more information, email NSCC_Alumni@northshore.edu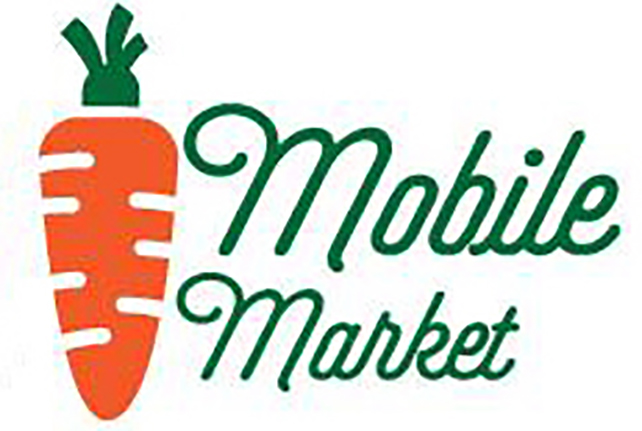 VOLUNTEERS NEEDED!
The NSCC Mobile Markets are held monthly on both the Lynn and Danvers Campus and provide fresh seasonal fruits and vegetables to ALL NSCC students, faculty and staff, FREE of charge. Each participant may receive up to 25 pounds of produce.
A one-time registration is required for each campus. Registration may be done online or in person at the Office of Student Engagement Lynn, LW-171 or Danvers, DB 132.
Please plan to bring your own reusable bags to carry your items as bags may not be available at each market.
The Monday Morning Mentor series will be available over the fall semester to bring you professional development in twenty minute snippets.
For the week of September 23 - How can I increase student completion rates in online learning?
Directions for Accessing the Link to the Presentation and Supplemental Materials
Select the URL link below to access the presentation and to print the supplemental materials. (You may also copy and paste the URL into your browser's address bar.) Supplemental materials are available to view and print now.
sites.google.com/a/northshore.edu/mmm/
New presentations go live at 10:00 a.m. each Monday morning and are only accessible through Sunday.
The series is being brought to you by the Center for Teaching, Learning, and Innovation – we would appreciate your input!
--Andrea Milligan amilligan@northshore.edu
WHAT A GREAT WAY TO START YOUR WEEK!
BJ's Wholesale Club Discount
NSCC has partnered with BJ's Wholesale Club to offer discounted memberships to employees!
(please see the attached flyer for full details)
If you are interested, please e-mail Jen Burgess in Human Resources for an application!
All completed applications must be submitted to Jen Burgess in DB-341, or faxed to 978-762-4038 by September 30, 2019.

Join us for our next retirement seminar with presentations by the Massachusetts State Retirement Board and the Massachusetts Deferred Compensation SMART Plan.
Thursday, October 3, 2019, 6-8 p.m. NSCC Berry Building cafeteria
If you have questions, please email MSRBCommunications@tre.state.ma.us
Job Openings
Administrative
Campus Police Lieutenant (Staff Associate)

Energy Systems Manager, Facilities Department

Registrar, Enrollment Services

Staff Associate, Records and Registration, Enrollment Services
Campus Police
Communications Dispatcher I, Campus Police
Clerical/Office Support
PT Administrative Assistant, Health Professions

PT Admissions Concierge, Danvers campus

PT Clerical Assistant, Human Resources and Payroll Office

PT Head Tutor, Upward Bound Program

Storekeeper IV, Auxiliary Services
Faculty
FT Faculty, Nurse Education (Foundations of Nursing & Maternal Health), Spring 2020

PT Instructor, Nurse Assistant/Home Health Aide

PT Instructor, SolidWorks
Maintenance/Trades
Maintainer I (Janitorial), Facilities Department

PT Maintainer (Janitorial), Facilities Department, Danvers campus
Professional
Coordinator of Library Services, Lynn Campus Library

PT Admissions Recruitment Counselor

PT Advisor for Educational Opportunity Center (EOC)

PT Program Coordinator, Addiction Workforce Expansion Grant

PT STEM Pathways Achievement Coach
Recruitment Counselor, Office of Admissions
For more information on open positions, please contact Kim Bevan at kbevan@northshore.edu

Problem of the Week #3
Click here for Problem of the Week #3 and solution to Week #2's problem.
Contest Rules:
Each week we will send out a problem solving challenge as a friendly competition among students, faculty and staff. They will vary in topic, format and difficulty. Problems are posted on Tuesdays and answers need to be returned via email to Professor Anne O'Shea (aoshea@northshore.edu) or Professor John Gambino (jgambino@northshore.edu) by 11:00 am on Friday of the same week.

The first randomly selected correct entry, regardless of when it is received, will earn 10 pts, the next 9 pts, the third 8 pts, the fourth 7 pts and the fifth 6 pts. All other correct submissions will earn 5 points. The person with the highest cumulative point total at the end of the semester (12/13) will be declared the winner and Problem Solving Champion and win a "fabulous" prize. Separate contests will be held for Students and Faculty/Staff.
Problems are posted each in the Bulletin each week, posted on the North Shore Community College Mathematics Department Facebook page, and on bulletin boards across from LE303 (Lynn) and on the first floor of the Berry Building (Danvers) by Tuesday. Other locations may be added at a later time.

Saturday, October 5, 2019
Join with educators and activists across the Commonwealth to fight for racial justice!
Click here for more information.