Get Involved Fairs
At the beginning of the semester, the Office of Student Engagement hosts a Get Involved Fair to help students find out about the clubs, organizations, and resources available here at NSCC. This year's dates are:

Lynn - Monday, September 23, 10 a.m.-12:30 p.m., Cafeteria/second floor
Danvers - Tuesday, September 24, 10 a.m. - 12:30 p.m., Berry building lobby
If you or your department would like to participate and have a table, use this Google Form to RSVP!
A big thank you to each and every one of you for all your hard work in helping students find a community here at NSCC!
--Jacob Rockwell, Student Engagement, jrockwel@northshore.edu

Say Hello to Quinn Theresa Jackson!
Congratulations to Assistant Professor Billy Jackson and his wife Katy on the birth of their first child, daughter Quinn Theresa. Quinn arrived on August 30, 2019 and weighed in at 7 lbs., 7 oz. and was 19" long.
Farewell from Linda
Dear Faculty, Staff and Students,
I just wanted to take a moment to let you all know I will be moving on from the Danvers cafeteria to a new venture with Corporate Chefs. My last day will be Monday, September 16.
It has been a pleasure serving everyone at NSCC for the past ten years – I've enjoyed it very much.
Sincere thanks for your support - I will miss you ALL.
--Linda McAdam, Food Service Director, Corporate Chefs
Save the dates!
October 3, 2019- 3rd annual Champions for NSCC Breakfast
Join the North Shore Community College Foundation for the presentation of the NSCC Champions Awards, honoring exceptional leaders dedicated to excellence in higher education and career pathways for residents of the North Shore and beyond on Thursday, October 3, 2019 from 7:30 to 9:00 AM at the Boston Marriott Peabody.
2019 NSCC CHAMPIONS AWARD HONOREES
The Bertolon Family - in recognition of philanthropy and volunteerism
The Solimine Family - David J. Solimine Sr., David J. Solimine Jr. and Joel Solimine of Solimine Funeral Homes - in recognition of community impact
Rosalin Acosta, Secretary of Labor and Workforce Development in MA - in recognition of public service and advocacy
Net proceeds from this event benefit North Shore Community College programs and initiatives that enhance student success and educational access at North Shore Community College.
For more information, https://www.northshore.edu/champions/ or contact Nicole Marcotte, NSCC Director of Development, at 978-739-5527 or nmarcott@northshore.edu.
October 24, 2019 - Celebrate 50 years of Nursing Excellence at NSCC and the unveiling of the planned Bertolon Simulation Health Care Center of Excellence
Please join us as we celebrate 50 years of nursing excellence at NSCC, Thursday, October 24, 5-7 p.m. in the Health Professions and Student Services building on the Danvers Campus!
In addition, the event will include the unveiling of the planned Bertolon Simulation Health Care Center of Excellence at NSCC, made possible by a gift from Donna (NSCC Class of 1972) and Henry Bertolon and their family. Read more about the Bertolon's gift.
RSVP https://tinyurl.com/y64upmug or for more information, email NSCC_Alumni@northshore.edu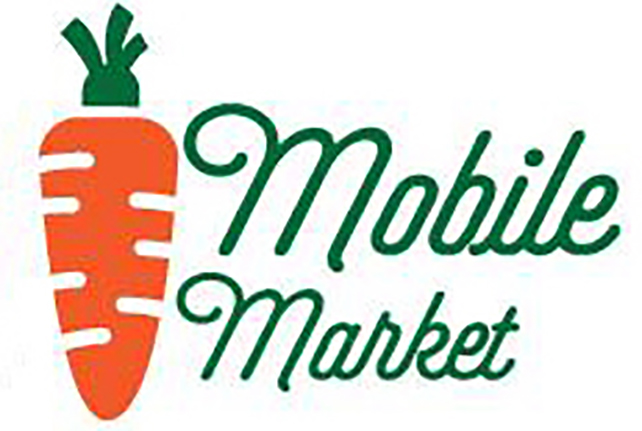 VOLUNTEERS NEEDED!
The NSCC Mobile Markets are held monthly on both the Lynn and Danvers Campus and provide fresh seasonal fruits and vegetables to ALL NSCC students, faculty and staff, FREE of charge. Each participant may receive up to 25 pounds of produce.
A one-time registration is required for each campus. Registration may be done online or in person at the Office of Student Engagement Lynn, LW-171 or Danvers, DB 132.
Please plan to bring your own reusable bags to carry your items as bags may not be available at each market.
The Monday Morning Mentor series will be available over the fall semester to bring you professional development in twenty minute snippets.
For the week of September 16 - How can I encourage the growth mindset with three simple steps?
Directions for Accessing the Link to the Presentation and Supplemental Materials
Select the URL link below to access the presentation and to print the supplemental materials. (You may also copy and paste the URL into your browser's address bar.) Supplemental materials are available to view and print now.
sites.google.com/a/northshore.edu/mmm/
New presentations go live at 10:00 a.m. each Monday morning and are only accessible through Sunday.
The series is being brought to you by the Center for Teaching, Learning, and Innovation – we would appreciate your input!
--Andrea Milligan amilligan@northshore.edu
WHAT A GREAT WAY TO START YOUR WEEK!

Meet your Newest Colleague!
The Human Resources & Payroll Office is pleased to announce our newest colleague to NSCC - Erik Torres, Systems Analyst, Information Systems.
BJ's Wholesale Club Discount
NSCC has partnered with BJ's Wholesale Club to offer discounted memberships to employees!
(please see the attached flyer for full details)
If you are interested, please e-mail Jen Burgess in Human Resources for an application!
All completed applications must be submitted to Jen Burgess in DB-341, or faxed to 978-762-4038 by September 30, 2019.
NCBI Workshops
"The National Coalition Building Institute (NCBI) is a renowned international leadership organization that builds Leadership for Diversity resource teams and customized training in diversity, equity and inclusion skills on college campuses, community organizations, K-12 schools, corporations, government agencies, and law enforcement worldwide." (www.ncbi.org)
The NSCC NCBI affiliate group delivers classroom workshops throughout the semester and one-day trainings for faculty and staff.
Please submit your request at least 1 month in advance.
We look forward to working with you!

Join us for our next retirement seminar with presentations by the Massachusetts State Retirement Board and the Massachusetts Deferred Compensation SMART Plan.
Thursday, October 3, 2019, 6-8 p.m. NSCC Berry Building cafeteria
If you have questions, please email MSRBCommunications@tre.state.ma.us
Job Openings
Administrative
Campus Police Lieutenant (Staff Associate)

Comptroller, Fiscal Affairs

Energy Systems Manager, Facilities Department

Staff Associate, Records and Registration, Enrollment Services
Clerical/Office Support
PT Clerical Assistant, Human Resources and Payroll Office
Storekeeper IV, Auxiliary Services
Faculty
FT Faculty, Nurse Education (Foundations of Nursing & Maternal/Child Health), Spring 2020
PT English Instructor, Upward Bound Program
PT Instructor, Basic English as a Second Language lll and IV
PT Instructor, Nurse Assistant/Home Health Aide
PT Math Instructor, Upward Bound Program
Maintenance/Trades
Maintainer I (Janitorial), Facilities Department
Professional
Part-Time Assistant Librarian (2 Positions) Danvers Campus

PT Head Tutor, Upward Bound Program

PT Professional Science Tutor (Learning Specialist)

PT Tutor, Upward Bound Program
For more information on open positions, please contact Kim Bevan at kbevan@northshore.edu

Problem of the Week #2
Click here for Problem of the Week #2

Answer to last week's problem #1:
On what calendar date in any non-leap year will the year be 300,000 minutes old?
Answer- July 28
Contest Rules:
Each week we will send out a problem solving challenge as a friendly competition among students, faculty and staff. They will vary in topic, format and difficulty. Problems are posted on Tuesdays and answers need to be returned via email to Professor Anne O'Shea (aoshea@northshore.edu) or Professor John Gambino (jgambino@northshore.edu) by 11:00 am on Friday of the same week.

The first randomly selected correct entry, regardless of when it is received, will earn 10 pts, the next 9 pts, the third 8 pts, the fourth 7 pts and the fifth 6 pts. All other correct submissions will earn 5 points. The person with the highest cumulative point total at the end of the semester (12/13) will be declared the winner and Problem Solving Champion and win a "fabulous" prize. Separate contests will be held for Students and Faculty/Staff.
Problems are posted each in the Bulletin each week, posted on the North Shore Community College Mathematics Department Facebook page, and on bulletin boards across from LE303 (Lynn) and on the first floor of the Berry Building (Danvers) by Tuesday. Other locations may be added at a later time.

https://tinyurl.com/yyvygcv9

Saturday, October 5, 2019
Join with educators and activists across the Commonwealth to fight for racial justice!
Click here for more information.
Worthy Causes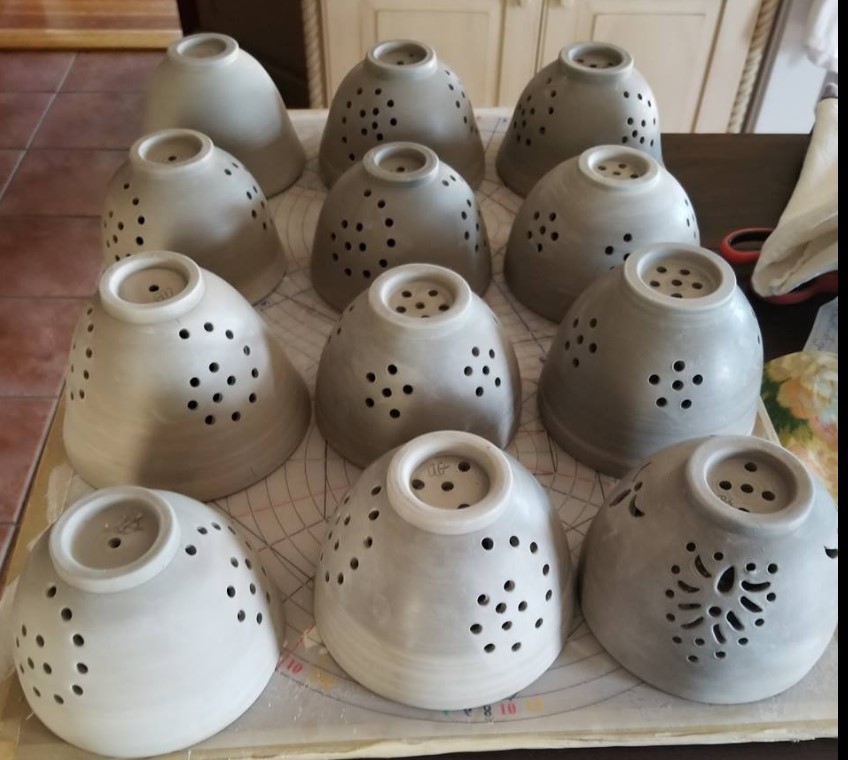 Pottery Sale/Wine Tasting
To Benefit Dana Farber Cancer Institute
Saturday, September 21 3:00 p.m. - 8:00 p.m.
Rain or Shine
21 Swampscott Ave., Peabody, MA
Cost $20