Congratulations to the 2019 NSCC Foundation Scholarship Program award recipients! Thanks to the generous support of the NSCC Foundation and our wonderful scholarship donors, more than 240 awards will be granted at the annual scholarship awards reception on May 1st. A special thank you to the current and former NSCC faculty and staff members who volunteered on the 2019 scholarship review committee, and to everyone who encouraged students to apply and provided references. Your partnership with the scholarship program makes all the difference for our incredible students!
Applications are still being accepted for incoming NSCC students! For more information, visit northshore.edu/scholarships.
–Nicole Marcotte, Director of Development, nmarcott@northshore.edu
Governance Elections
Elections for vacancies in College Governance are being held between 3/25 - 4/25 for open positions in accordance with the attached timeline.
Attached is a list of Forum Steering Committee and Standing/Advisory Committee vacancies for 2019-2020. Most of the terms run for 2 years (expiring in 2021) but a few openings are filling midterm vacancies and are therefore for a one-year term (expiring in 2020). Information about the process for filling vacancies on the Forum Steering Committee and the 6 Standing/Advisory Committees that represent our governance system is attached for your review. Please take the time to review the materials and consider making a commitment to serve on a college governance committee. Nominations are due to Katelyn Considine in HR at kconsidi@northshore.edu by 4/11/19.
If you have any questions please contact one of the Governance Sub-Committee members.
Satisfy your sweet tooth at NSCC's Beacon Café Bakery!
Pain Au Chocolat! Lemon Sable Cookies! Maple Panna Cotta! Chocolate Mousse Domes! All so scrumptious and made by our Baking and Pastry Program students who are instructed by our own celebrity Chef Douglas Phillips, FoodNetwork's 2018 Holiday Baking Champion!
The Bakery at NSCC's Beacon Café will be offering freshly made, student-prepared baked goods on Wednesdays and Thursdays from 9:)0 am - 1:00 pm, March 27 - May 2. Breakfast pastries will be ready by 9a.m. and desserts will be out at 11a.m. Patrons have the option of take-out or sit and enjoy. Coffee, tea and cold beverages will also be available. The format is a self-serve, suggested donation setup, with a cash box so cash only, please.
NSCC's Beacon Cafe Bakery is located at 30 Log Bridge Road, Middleton, building 100. Questions? Contact Chef Douglas Phillips at dphillip@northshore.edu
HR and Payroll
AllOne Health, NSCC's EAP, is a benefit available to all our employees and their household members. Employees can View and Download the April Newsletter. As a reminder, the EAP can provide guidance and confidential counseling from a Master's degree level or higher clinician on the types of issues that can affect your health and happiness, as well as your work and family life. AllOne Health can be reached at (800)451-1834 or www.allonehealtheap.com using the username: northshore and password: employee
Annual Enrollment is April 3 – May 1 for Changes Effective July 1, 2019
The annual open enrollment time is here! Please click on the link and read the 2019-2020 Benefit Overview to learn what's new for the coming year and rate changes for July 1, 2019. If you would like a hard copy of the overview, please stop by the HR/Payroll office in DB-341 or contact Jenn Chavez at x4106. If you have questions about health plans and any other benefits, please contact the carriers directly. Contact information is located on p.15 of the overview.
Mark the Date! If you are making any changes to your benefits, completed GIC enrollment forms are due to Jenn Chavez in DB-341 no later than Wednesday, May 1, 2019.
If you are not making any changes, an enrollment form does not need to be completed.
Health Plans
The GIC offers 11 health plan options. You may choose between Broad, Regional, and Limited Network plans. Where you live determines which health insurance product you may enroll in – see the locator map on p.4 of the Benefit Decision Guide. Click here for a GIC Enrollment/Change Form (Form-1).
Keep in mind - Once you choose a health plan, you cannot change plans during the year, unless you move out of the plan's service area, or experience a qualifying event (i.e., marriage/divorce, birth of a child, involuntary loss of other coverage, retiring). If your doctor or hospital leaves your health plan, you must find a new participating provider in your chosen plan.
You can also apply for the health insurance buy-out option if you have access to non-GIC health insurance through your spouse or another employer-sponsored product.
Benefit Strategies is the New Administrator for the GIC's Flexible Spending Accounts!
ASIFlex will no longer be our FSA administrator as of July 1, 2019.
Please visit https://www.benstrat.com/gic-fsa/ for information and instructions on how to enroll as a new participant to a FSA or to re-enroll as a current or former participant
All new enrollments and re-enrollments are done online. Printed confirmations are no longer submitted to HR.
REMINDER: EMPLOYEES MUST RE-ENROLL IN THE HEALTH CARE SPENDING ACCOUNT AND/OR THE DEPENDENT CARE ACCOUNT EVERY YEAR TO PARTICIPATE! ENROLLMENTS ARE NOT CARRIED OVER YEAR TO YEAR. ENROLLMENTS MUST BE COMPLETED BY MAY 1.
Long Term Disability (LTD) Special Enrollment Period April 3– June 14
Employees not currently enrolled in the Long Term Disability plan may enroll during a special enrollment period from April 3 to June 14 for an October 1, 2019 effective date without providing evidence of insurability, as long as they have not been previously declined.
Please click here for more information and to get a "LTD Insurance Open Enrollment Form".
If you wish to enroll, completed special enrollment forms must be submitted to Jenn Chavez in HR no later than Friday June 14th.
Please feel free to contact Jenn Chavez at x4106 or Peter Tummino at x5558 with any questions.
Administrative
Energy Systems Manager, Facilities Department
Facilities Operations Manager
Vice President of Student Affairs
Clerical/Office Support
PT Laboratory Technician, Veterinary Technology Program
Faculty
Adjunct Faculty, Early College Introduction to Bakeshop
Adjunct Faculty, Portuguese, Fall 2019
FT Faculty (Program Coordinator), Funeral Services Program, Fall 2019
FT Faculty (Program Coordinator), Paralegal Program, Fall 2019
FT Faculty, Computer Science, Fall 2019
FT Faculty, Nurse Education (Foundations of Nursing & Maternal/Child Health), Fall 2019
FT Faculty, Occupational Therapy Assistant (Associate Degree), Fall 2019
PT Instructor, Drafting for Interior Design
Professional
Coordinator of Financial Aid
Senior Financial Aid Counselor, Lynn Campus
Feel free to contact Kim Bevan at x5572 for more information.
Please join the Center for Teaching, Learning, and Innovation in wishing David Houle all the best in his upcoming retirement.
Wednesday, April 24th, 2016
2:00 – 4:00 p.m.
Danvers Campus, DB301
Stop by anytime!
-Andrea Milligan, Director, CLTI
Addiction Ain't Fiction Feedback Survey
This is a feedback survey for DRG 106 (Addiction Prevention)'s 'Addiction Ain't Fiction' tabling event. Your feedback is valuable to us - this survey takes two minutes to complete.
Thank you for your participation.
For more info, contact Michelle at msimons01@northshore.edu or at 617-549-1318.
Application to Graduate Deadlines
(Please share with your students)
Spring 2019 Graduates:
If you are completing your degree at the end of the Spring semester your application to graduate is due no later than April 30, 2019.*
Summer 2019 Graduates
Summer term is from May 20 – August 17, 2019.
Students completing their degree at the end Summer Session I: May 20 – June 29, 2019.
Your application to graduate is due on June 1, 2019. *
Students completing their degree at the end of Summer Session II or on August 17, 2019.
Your application is due on August 1, 2019. **
------------------------------------------------------------------------------------------------------------------------------------
* Applications to graduate are due by March 7, 2019 to ensure name in the May 2019 commencement booklet.
** If you are completing your degree in August 2019, you are invited to take part in the May 2020 Commencement Ceremony. For more information, please contact the commencement team at commencement@northshore.edu**
Play the Weekly Logic Puzzle Challenge – A Friendly Competition Among Faculty, Staff and Students
Week #8 solution Week #8 winners
Week #7 solution Week #7 winners
The Logic Problem of the Week is a fun challenge open to all. Everyone is invited and encouraged to try these fun problems. Click here or stop by the bulletin boards in either Danvers (Berry reception desk) or Lynn (across from LE 303) to see the instructions and the poster each Friday at Noon. You can also join the NSCC Mathematics Department Facebook page to see the problem. Solutions are due every Thursday at Noon. All solutions should be emailed to either aoshea@northshore.edu or jgambino@northshore.edu and must have your first name, last name and class or department. If you have any questions, please contact us at those email addresses.
The Logic Problem of the Week is for anyone who is looking for a fun challenge. Those submitting correct solutions will earn points towards a prize at the end of the semester. First correct submission - 10 pts, 2nd correct submission - 9 pts, 3rd correct submission – 8pts, etc. down to 1 pt for the 10th correct solution. Student and faculty contests are separate. Puzzles will vary in difficulty level and style.
Good luck!
- Professor John Gambino and Professor Anne O'Shea, Math Department
Do you know a student looking for a summer part-time gig that doesn't require being outdoors?
Student hoping to grow as a leader outside the classroom setting?
HAVE THEM APPLY TO BE AN ORIENTATION LEADER!!!
Click this link to apply! Applications due April 22nd!
15-20 hours per week
Summer Session II (July/August)
Not a work-study position
Must be a continuing student for Fall 2019 or a May/June 2019 graduate
Email Brian Falter at bfalter@northshore.edu for any details or questions.
53rd Annual Commencement Ceremony - Call for Event Staff!
NSCC's 53rd Commencement ceremony is Thursday, May 23, 2019 at Salem State University. The Commencement Committee is seeking event staff to help the event run smoothly.
We welcome all who can assist! Please note, there are several opportunities to contribute and still walk in the ceremony, if you so choose. This is a great opportunity for staff and/or faculty. Please speak with your supervisor regarding specific departmental needs during the day, your potential participation, and approval to work at the event.
Sign up as an Event Staff member at the Commencement Ceremony. This form will be accessible until Friday, May 10, 2019.
Questions can be directed to commencement@northshore.edu or 978-762-4000 ext. 6686
Buds with Suds podcast – Episodes 10 & 11 both feature past students
budswithsuds.com
Please share this information with your staff and help us promote FAFSA Fridays.
SFS will be offering FAFSA assistance with our FAFSA Fridays in April. We will be encouraging students to complete their 2019/2020 FAFSA by the May 1st priority deadline. Staff will be available in Danvers and Lynn from 10-2.
--Susan Sullivan, Executive Director of Financial Aid
Upcoming Events
April 18 – Law Day Lecture, Victims Rights and Restorative Justice
NSCC invites the college community and the public to its annual
Free Law Day Lecture
Thursday, April 18
7:30 – 9 am
Danvers Campus, DS119
Teleconferenced in Lynn Campus Cafeteria
The lecture, sponsored by NSCC's Paralegal and Criminal Justice Departments, will be held at the Danvers Campus, One Ferncroft Road, Math & Science building, room DS119 and will be teleconferenced to NSCC's Lynn Campus cafeteria, 300 Broad Street.
This year's Law Day topic is Victims Rights and Restorative Justice. Keynote speaker, Karen Baratta, Concord Prison Outreach, has pursued her commitment to civil rights throughout her twenty-year professional career as a manager, mediator and investigator in several local, state and federal government agencies. She chairs the Board of Directors of Concord Prison Outreach (CPO) the oldest volunteer-driven prison education program in Massachusetts. CPO works cooperatively with the Massachusetts Department of Correction. With their guidance, CPO offers educational programs that build skills and support personal growth for life in prison and beyond.
The lecture is free and open to the public but seating is limited. For more information or to reserve your seat, contact Ann Koshivas, Criminal Justice Program, 978-762-4000, ext. 5418, akoshiva@northshore.edu.
English Professors Cari Keebaugh and Nicki Buscemi will "duke it out" in a stage combat demonstration of film fighting techniques.
Thursday, April 18, 11 a.m., Lynn Campus, LE305
Questions? Contact ckeebaug@northshore.edu, nbuscemi@northhsore.edu
April 22 & 23
2019 NSCC Visiting Writer: Oompa
Oompa is a nationally acclaimed, Roxbury-born slam poet, hip-hop artist, and self-described "hood, queer, black, womynist, orphan, sister, friend, and teacher." She is the winner of the 2017 Women of the World Poetry Slam and a finalist at the 2017 National Poetry Slam. She has been featured in magazines such as The Huffington Post and DigBoston and has appeared at colleges such as Boston University, Boston College, and the Berklee College of Music.
You can find out more about Oompa on her website oompoutloud.com, including sample audio and videos.
This year's event will take place on the
LYNN CAMPUS: Monday, April 22, at 9:30 and 11:00 am in the President's Board Room in the new building (LS328)
DANVERS CAMPUS: Tuesday, April 23, 9:30 and 11:00 am in the library
Please direct any questions to John Zamparelli at jzampare@northshore.edu.
Volunteers Needed for Earth Fest 2019, April 27


North Shore Community College (NSCC) invites North Shore area residents and friends to join in
Earth Fest 2019 at Lynn Woods
Saturday, April 27
8:30 am to noon

The free event is from 8:30 a.m. to noon, rain or shine, at the Lynn Woods Reservation, Pennybrook Road entrance.
Featured will be the annual Lynn Woods spring cleanup. Free pizza and beverages will be served at noon to all those who help with the cleanup. In addition, there will be live music and a reptile show.
Lynn Woods Reservation is the second largest municipal park in the United States and is considered on a national level to be a significant natural public recreational resource. Founded in 1881, the 2,200-acre forest park has more than 30 miles of trails through diverse terrain and beautiful scenery. It encompasses nearly one-fifth of the entire land area of Lynn.
For further information on the event or to volunteer, contact Jacob Rockwell at jrockwel@northsore.edu
Volunteers NEEDED for upcoming NSCC Mobile Markets
Thank you to all the volunteers who help set up, distribute food and clean up. The success of the mobile markets would not be possible without our volunteers! The schedule of upcoming winter/spring mobile markets on both the Lynn and Danvers Campuses may be found here. Volunteers are needed! If you are able to stop by and volunteer at any of the markets, please check out the volunteer page.
Thank you for your continued support!!
--Amanda Dooling, Director of Student Engagement
NSCC offering FREE salon services to North Shore First Responders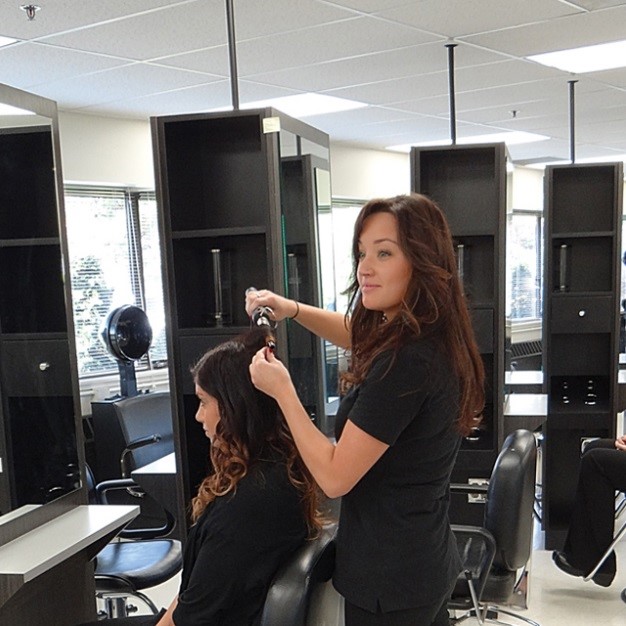 Please spread the word!
North Shore Community College is offering FREE salon services for all North Shore First Responders!
Where: NSCC's Cosmetology Clinic, North Shore Business Center, Building 100, 30 Log Bridge Road, Middleton, MA
When: Wednesdays, Thursdays and Fridays, 9am-12:30 p.m. No appointment necessary but call ahead appreciated. (chemical services must be started by 10:30a.m.)
Please bring your First Responder I.D.
For more information, call 978-762-4000, x1516.