Trustees to Vote for 5th President of NSCC
The Board of Trustees is scheduled to vote to recommend the appointment of the next president on Tuesday, April 6th at 5:00 p.m. in an open session via Zoom. Click here for the Zoom link.
Registration for the Fall 2021 semester opened on Thursday, April 1.
Students can attend a virtual Course Registration Event for help in choosing the Fall classes they need to stay on track. It is not necessary to wait for grades to enroll for the Fall semester. In fact, the earlier students register, the greater the opportunity to build a schedule that balances life and work, all of which support persistence!
For students interested in getting ahead on their Fall course load, or catching up on a Spring course they might have missed, they can also register for NSCC's 6-, 10- or 12-week Summer Sessions.
Students can visit the Currents Students web page for a quick link to Registration Events.
A friendly reminder
The FAFSA priority submission date is May 1

Students planning on returning for Fall must submit a new FAFSA for 2021-22. Student Financial Services can help anyone who needs assistance.
LiveChat with Student Affairs
For more information, students can LiveChat their questions during business hours.
President's Cabinet Highlights, March 30, 2021
New Professional Development Day: Dr. Jennifer Harris & Lucy Bayard proposed a professional day presentation inclusive of the entire campus community that would have DEI and Universal Design for Learning (UDL) as themes. It was agreed that such a session would be planned for the spring of 2022.
Commencement Update: Dean of Students Bonie Williamson reported that to date 700 students have applied to graduate, one student soloist and four student speakers have applied. The speaking roles of the virtual commencement ceremony will be filmed on campus the third week of April. Graduates will have the opportunity to have their photos taken on both campuses on April 13 & 14. A festive drive through celebration is being planned on the Danvers campus from 11am-1 p.m. prior to the actual Commencement on May 22 (raindate May 23). Faculty and staff are invited to attend to cheer on our graduates following appropriate social distancing and masking guidelines at multiple stations across the campus.
Potential Partnership: VP of Academic Affairs Karen Hynick announced that given the closure of Becker College NSCC may have opportunities to pick up students in its Animal Science and Vet Tech program.
Juneteenth Holiday: Interim VP of HR Thanh Giddarie alerted Cabinet to this holiday that will be observed this year. The decision was made that it will be observed on Friday, June 18.
Washington St. Project Update: VP of Administration and Finance Jan Forsstrom shared NSCC has recently been informed by the City of Lynn that they are repairing Washington Street, and replacing the sidewalks. The project is scheduled to start the week of April 12 and continue through September. Access to the Washington Street parking lot will remain open during construction. As with all road construction, expect there to be detours and delays in the general area of Broad Street and Washington Street. Please plan accordingly and set aside additional time for travel to and from the Lynn campus. She added NSCC will also be breaking ground on the Broad Street parking lot project on the week of April 12. This project will be replacing the existing Broad Street parking lot, and adding accessibility parking and a new emergency call box. Construction is scheduled to continue through mid-June. The parking lot will be closed during construction. The Washington Street parking lot will be available through the duration of both projects.
Facilities Virtual Tour: Jan previewed a video that was made to share with the Presidential candidates. It was noted that the video may be able to be used for other purposes as well.
Congratulate Diane Dickerson on her retirement!
Please join the TRIO team in celebrating Diane Dickerson's retirement from North Shore Community College after 11 years of dedicated service to our students, faculty and staff.

Diane has been a tireless advocate for NSCC's students, and is a director who walks the talk and isn't afraid to roll up her sleeves and get the work done. Over the years, Diane has built a juggernaut of a team in the TRIO Office and is always supportive to her team's growth and opportunities.
She will be missed!
Join us for fun activities and the chance to wish Diane a happy retirement!
Thursday, April 15th from 2-3pm on Zoom
https://northshore-edu.zoom.us/j/99687268316
Contribute to Diane's virtual guestbook here:
https://forms.gle/oj3wyjDzypFwGrYW8
All the best from your NSCC friends and colleagues, Diane!
--Stephen, Miguel, TRIO Team: Alex, Kathy, Josie, Shannon, Thyda, Vanessa + the tutors
Seeking nominations for SSU's Educators Hall of Fame
The Salem State University Friends of the School of Education are seeking nominations for the 2021 Northeast Regional Educators Hall of Fame.
There are four award categories. Depending on the category, nominees do not need to be Salem State alumni.
To nominate an educator, simply complete this brief survey by May 1, 2021.
The award winners will be recognized at the ceremony November 2021.
Questions? Contact Alumni Relations at 978.542.7530 or email alumni@salemstate.edu or Arlene Amato-Hanson ahanson@northshore.edu
Hooray for Spring and for the festival of
arts

that it brings!


The NSCC 2021 Arts in April schedule of events is now available - click here - featuring a number of art, music, theater and writing events.
As part of the Arts in April events, visiting writer and NSCC Professor Emeritus, John R. Nelson, will present a slide show and read from his book, Flight Calls: Exploring Massachusetts Through Birds, described as "somewhere between a personal memoir, a true-life adventure, and a birder's personal journey." His essay "Funny Bird Sex" is a Pushcart Prize winner.
This event will take place on Zoom on Tuesday, April 20, 9:30-10:45 am and on Wednesday, April 21, 9:30-10:45 am. All are welcome. Zoom link to be provided.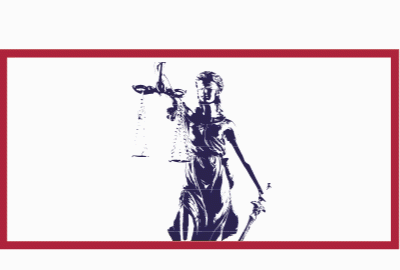 Join us for the 45th Forum on Tolerance,
Monday, April 12th through Friday, April 16th
A Virtual Forum
Advanced Registration REQUIRED
Black Lives Matter: The U.S. Journey Towards Justice and Healing. PART 2.
A Five-Day, Virtual Event
WITH OUR CONDEMNATION of the senseless murder of George Floyd as our catalyst, our virtual series will focus on the history of the harassment, profiling, and brutalization of our black citizens by the hands of community policing and the criminal justice system. We will explore steps that might be taken to reverse this systemic racism, help those who have been victimized by it, and heal as a nation and a community.
For more information, contact Laurie Carlson lcarlson@northshore.edu
This forum is being presented in collaboration North Shore Community College, M.A.L.E.S. program and with Salem State University.
For the list of speakers and to register, click here.
Student Orientation Leaders Needed
As you may know, we hire Orientation Leaders for every Summer (July-start of classes) to help guide students through our Orientation activities. We're asking faculty and staff to please reach out to your students about this great opportunity. If you have a class or club meeting time and would like me to come and speak about the opportunity, I would be happy to arrange that with you.
We are planning for an application deadline of April 16th at 5pm.

If you know of any students looking for a part-time summer job please share this link with them:
https://nscc. interviewexchange.com/ jobofferdetails.jsp; jsessionid= 4EEF531E3A0D2495123578640B65D1 13?JOBID=128818
Key Info Points:
1) They need to be either a current student or a recent graduate (within the past 2 years). If they took time away from NSCC during COVID but plan on coming back in Fall 2021, they can apply as well.
2) The position runs from July 1st to Sept 3rd. There will be no work around the 4th of July holiday.
3) 15-25 hours a week at $13.50 an hour.
4) July will focus on training (this is when about 15 hours a week)
5) August will be Orientation Events (this is when about 20-25 hours a week)
6) All work will be remote work, so they would need equipment/services to connect through Zoom.
7) We are looking to hire at least 5 Orientation Leaders to be part of the team.
If they or you have questions, please reach out via email bfalter@northshore.edu. It is a great leadership opportunity while still getting paid for it and can be a very good resume booster for those looking to transfer or maximize event development skills. Orientation Leader flyer
Meet Your Newest Colleague!
The Human Resources & Payroll Office is pleased to announce our newest colleague to NSCC - Eric Ong, Educational Advisor (Special Programs Coordinator) TRIO Talent Search program.
Welcome!
Accessibility Services Holding Free Screen Readers Info Session
Come learn how to use websites that will read your e-texts, pdfs, and documents out loud! To get the Zoom link, email Katie, kchiaren@northshore.edu or Rita, rlograss01@northshore.edu.
Drive-Thru Grad Celebration
Date: Saturday, May 22, 2021, 11am-1pm, Danvers Campus.
Please join us as a Celebrator for the Drive-Thru Grad Celebration that will be held on the Danvers Campus on Saturday, May 22nd! We have devised a cheering section that will be socially distanced and outdoors with additional protocols (i.e. masking). As we will be holding a virtual Commencement this year, this is one of the few opportunities we will have as a community to celebrate our graduates 'in person.' You may bring immediate members of your household to join you in celebrating. However after review, we ask that you do NOT bring any pets to the celebration as this would likely complicate the event more than initially thought.
To join in the fun please sign up with this link. For any questions, please reach out to Amanda Dooling (adooling@northshore.edu) or Brian Falter (bfalter@northshore.edu).
Final Exam Schedule
Please share with your students.
Please find below the link to the Final Exam Schedule for the Spring 2021 semester. Please note that the schedule is subject to change. Consult your instructor for further details. https://bit.ly/3lHwHBY


Navigate Weekly Workshops!
Come learn in this supportive environment. Attendees will have an opportunity to watch demos, compare notes with colleagues, and have the opportunity to work on their own with "experts" on hand to assist with questions. We've also added Breakout Rooms if your question or issue is to esoteric to appeal to the general masses.
During the "Navigate Sandbox" facilitators may share insights and lessons learned but attendees are encouraged to explore the site features on their own as well.
Don't have time for a workshop, but want to better understand the student experience? Check out the resources now available in MyNorthshore in the Navigate Student Resources Tile! *
Wednesday, April 7
8:30AM – 9:00AM EAB Coffee – Drop in Q&A
2:00PM - 2:45PM Navigate Tips and Tricks
3:00PM - 3:45PM Navigate Sandbox: come and play in a supported environment
*To find the Navigate Resources For Student Tile in MyNorthshore, type "Navigate" in the categories box where it asks you What would you like to do?

-- John, Jake, Mustafa, and Orquidia

Please spread the word!

You must pre-register to receive a box. mmsfi.org

20 Minute Online Professional Development
The Monday Morning Mentor series will be available over the spring semester to bring you professional development in twenty-minute snippets.
For the week of April 5th - How Can I Gauge Online Learning Through Engaging Activities and Assignments?

Directions for Accessing the Link to the Presentation and Supplemental Materials
Select the URL link below to access the presentation and to print the supplemental materials. (You may also copy and paste the URL into your browser's address bar.) Supplemental materials are available to view and print now.
https://sites.google.com/a/northshore.edu/mmm/
New presentations go live at 10:00am each Monday morning and are only accessible through Sunday.
The series is being brought to you by the Center for Teaching, Learning, and Innovation – we would appreciate your input!
--Andrea Milligan, amilligan@northshore.edu

WHAT A GREAT WAY TO START YOUR WEEK!!



Job Openings
Administrative
Assistant Vice President for Student Affairs Operations (Temporary, benefited position)
Dean of STEM and Education
Director of TRIO /Student Support Services
HR Generalist (Staff Assistant), Human Resources & Payroll
Human Resources Payroll Analyst (Staff Assistant), Human Resources & Payroll
Campus Police
Campus Police Officer I (3 openings available)
Campus Police Officer III (Sergeant)
Institution Security Officer II (3rd shift)
Clerical/Office Support
PT Orientation Leaders (Position Designed for Students)
Summer Assistant, TRIO Upward Bound Program
Summer Community Team Leader, TRIO Upward Bound Program
Summer Learning Leader, TRIO Upward Bound Program
Faculty
FT Faculty (Program Coordinator), Graphic Design Program, Fall 2021
FT Faculty (Program Coordinator), Nutrition & Dietary Management Program, Fall 2021
FT Faculty, Chemistry, Fall 2021FT Faculty, Nurse Education Program (Associate Degree), Fall 2021
PT Instructor, QuickBooks Pro Payroll
Summer Instructor, English, TRIO Upward Bound Program
Summer Instructor, Foreign Language, TRIO Upward Bound Program
Summer Instructor, Math, TRIO Upward Bound Program
Summer Instructor, Science, TRIO Upward Bound Program
Summer Instructor, Social Science, TRIO Upward Bound Program
Professional
Health Simulation Coordinator (Technical Specialist), 10 month benefited, Grant funded position
PT Biliterate (English/Spanish) Curriculum Developer for Medical Terminology (Grant funded)
Recruitment Counselor, Office of Admissions and Recruitment/Outreach
Transfer Counselor, Student Support and Advising Center
For more information on these and other open positions, please contact Kim Bevan at kbevan@northshore.edu
Sharing the stories of NSCC
The External and Public Relations Office invites you to share the stories of NSCC so that we can spread the word far and wide of what a great resource and choice NSCC is for the North Shore region and beyond. Depending on your role at the college, you know best about our special students, professors, initiatives, etc. Share your story by filling out this form to let External and Public Relations know about and promote our super stars and programs!
--Linda Brantley, Executive Director, External and Public Relations, lbrantle@northshore.edu
Faces of NSCC 2021
The Diversity Leadership Council (DLC) is collecting pictures, quotes and 10-second videos for its annual Faces of NSCC video, which highlights students, staff, faculty at home, outside, in the office, on/off campus with your 2-legged and 4-legged family members. Play a song, hold up a sign to share your brave, determined, meaningful, inspirational message. Faces of NSCC 2021 will be shown at various faculty/staff/administration meetings and outreach events. "Celebrating Diversity and Inclusion in NSCC's Community" Together apart.
With most learning and working now taking place remotely, a whole new category of photo & video opportunities has opened up. Please take and send pictures of students, staff, faculty working from home - teaching, learning, working. Photo suggestions: Helping your children do their schoolwork online; your unusual, hastily created "office" space; holding a sign with words of encouragement and support for the NSCC community; serious photos; fun photos, etc. 10-second individual video message. Students' music approx 5-10 minutes is encouraged and welcomed!
Be creative! Submission form
Questions to Anne Tabet at atabet@northshore.edu Deadline to submit Friday, April 30, 2021
Have fun taking pictures and videos!
--The Diversity Leadership Committee
As part of our commitment to Anti-Racism, Diversity & Inclusion, the Equality & Equity Project will provide historical and present-day information about the contributions, challenges, culture, and daily lives of the many vital groups that make up our NSCC community, and the larger world.

We invite you to visit often, reflect on what you see and read, discuss it with others and, hopefully, expand your knowledge base, appreciation, and understanding of groups beyond your own.
April Deep Dive:

According to a recent study, anti-Asian hate crimes have spiked 150 percent since the pandemic began. Learn more about the history of anti-Asian racism in the United States in this link to a recent Washington Post article.

Think About This:

Fred T. Korematsu was a national civil rights hero. In 1942, at the age of 23, he refused to go to the government's incarceration camps for Japanese Americans after the bombing of Pearl Harbor. Although a native of Oakland, CA, he was arrested, convicted, and his conviction was upheld by the US Supreme Court in 1944. Forty years later, Korematsu's conviction was overturned and his name was cleared. However, the Supreme Court decision remained in place until it was overturned in 2018. Mr. Korematsu remained an activist throughout his life and and he received the Presidential Medal of Freedom in 1998.
What's going on in Student Engagement?
Check out the Weekly Wave!
Coronavirus Updates and Resources
Due to COVID-19, NSCC campuses are still under restricted access. Please monitor your college email and check www.northshore.edu/corona for frequent updates and resources.
NSCC family, please stay well! #InThisTogether