Satisfy your sweet tooth at NSCC's Beacon Café Bakery!
Pain Au Chocolat! Lemon Sable Cookies! Maple Panna Cotta! Chocolate Mousse Domes! All so scrumptious and made by our Baking and Pastry Program students who are instructed by our own celebrity Chef Douglas Phillips, FoodNetwork's 2018 Holiday Baking Champion!
The Bakery at NSCC's Beacon Café will be offering freshly made, student-prepared baked goods on Wednesdays and Thursdays from 9:)0 am - 1:00 pm, March 27 - May 2. Breakfast pastries will be ready by 9a.m. and desserts will be out at 11a.m. Patrons have the option of take-out or sit and enjoy. Coffee, tea and cold beverages will also be available. The format is a self-serve, suggested donation setup, with a cash box so cash only, please.
NSCC's Beacon Cafe Bakery is located at 30 Log Bridge Road, Middleton, building 100. Questions? Contact Chef Douglas Phillips at dphillip@northshore.edu
Governance Elections
Elections for vacancies in College Governance are being held between 3/25 - 4/25 for open positions in accordance with the attached timeline.
Attached is a list of Forum Steering Committee and Standing/Advisory Committee vacancies for 2019-2020. Most of the terms run for 2 years (expiring in 2021) but a few openings are filling midterm vacancies and are therefore for a one-year term (expiring in 2020). Information about the process for filling vacancies on the Forum Steering Committee and the 6 Standing/Advisory Committees that represent our governance system is attached for your review. Please take the time to review the materials and consider making a commitment to serve on a college governance committee. Nominations are due to Katelyn Considine in HR at kconsidi@northshore.edu by 4/11/19.
If you have any questions please contact one of the Governance Sub-Committee members.
HR and Payroll
Congratulations go out to the following employees in their new roles: Janet Hogan, Accountant II in Student Financial Services and Jason Marsala, Director of Student Accounts.
GIC Open Enrollment Coming Soon
As we begin to approach the spring and put winter behind us, it will soon be time to think about your benefits for FY 2020. The GIC is still finalizing the official open enrollment details and more information will be sent out in the coming weeks. This year open enrollment is from April 3, 2019 through May 1, 2019, and any changes will be effective July 1, 2019.
The GIC will be hosting benefit fairs beginning in April for anyone interested in meeting with the GIC staff and/or carrier representatives. Please see the "2019 GIC Benefit Fair Schedule" if you are interested in attending a fair.
If you have any questions, please contact Jennifer Chavez (jchavez@northshore.edu, x4106) or Peter Tummino (ptummino@northshore.edu, x5558).
Fiscal Year End Purchasing Deadlines
If you are involved in any purchasing, please read the attached notice.
-Reynaldo Ramos, Fiscal Affairs, rramos@northshore.edu
Addiction Ain't Fiction Feedback Survey
This is a feedback survey for DRG 106 (Addiction Prevention)'s 'Addiction Ain't Fiction' tabling event. Your feedback is valuable to us - this survey takes two minutes to complete.
Thank you for your participation.
For more info, contact Michelle at msimons01@northshore.edu or at 617-549-1318.
Application to Graduate Deadlines
(Please share with your students)
Spring 2019 Graduates:
If you are completing your degree at the end of the Spring semester your application to graduate is due no later than April 30, 2019.*
Summer 2019 Graduates
Summer term is from May 20 – August 17, 2019.
Students completing their degree at the end Summer Session I: May 20 – June 29, 2019. Your application to graduate is due on June 1, 2019. *
Students completing their degree at the end of Summer Session II or on August 17, 2019. Your application is due on August 1, 2019. **
------------------------------------------------------------------------------------------------------------------------------------
* Applications to graduate are due by March 7, 2019 to ensure name in the May 2019 commencement booklet.
** If you are completing your degree in August 2019, you are invited to take part in the May 2020 Commencement Ceremony. For more information, please contact the commencement team at commencement@northshore.edu**
Play the Weekly Logic Puzzle Challenge – A Friendly Competition Among Faculty, Staff and Students
Week #7 solution Week #7 winners
The Logic Problem of the Week is a fun challenge open to all. Everyone is invited and encouraged to try these fun problems. Click here or stop by the bulletin boards in either Danvers (Berry reception desk) or Lynn (across from LE 303) to see the instructions and the poster each Friday at Noon. You can also join the NSCC Mathematics Department Facebook page to see the problem. Solutions are due every Thursday at Noon. All solutions should be emailed to either aoshea@northshore.edu or jgambino@northshore.edu and must have your first name, last name and class or department. If you have any questions, please contact us at those email addresses.
The Logic Problem of the Week is for anyone who is looking for a fun challenge. Those submitting correct solutions will earn points towards a prize at the end of the semester. First correct submission - 10 pts, 2nd correct submission - 9 pts, 3rd correct submission – 8pts, etc. down to 1 pt for the 10th correct solution. Student and faculty contests are separate. Puzzles will vary in difficulty level and style.
Good luck!
--Professor John Gambino and Professor Anne O'Shea, Math Department
Spread the word and tell our students!
Fall Registration Week starts
Monday, April 1st.
Any student who registers during Registration Week (April 1 to April 5) will be automatically entered to win a free course for Fall 2019 (up to a $645 value).
Registration Week Activities Include:
Classroom advising sessions
Prizes and giveaways to students who register early
Free coffee in the Advising Centers
New and unique course offerings for Fall 2
53rd Annual Commencement Ceremony - Call for Event Staff!
NSCC's 53rd Commencement ceremony is Thursday, May 23, 2019 at Salem State University. The Commencement Committee is seeking event staff to help the event run smoothly.
We welcome all who can assist! Please note, there are several opportunities to contribute and still walk in the ceremony, if you so choose. This is a great opportunity for staff and/or faculty. Please speak with your supervisor regarding specific departmental needs during the day, your potential participation, and approval to work at the event.
Sign up as an Event Staff member at the Commencement Ceremony. This form will be accessible until Friday, May 10, 2019.
Questions can be directed to commencement@northshore.edu or 978-762-4000 ext. 6686
20 Minute Online Professional Development
The Monday Morning Mentor series will be available over the spring semester to bring you professional development in twenty minute snippets.
For the week of April 1st – How do I promote civil and thoughtful engagement in the classroom?
Directions for Accessing the Link to the Presentation and Supplemental Materials
Select the URL link below to access the presentation and to print the supplemental materials. (You may also copy and paste the URL into your browser's address bar.)
https://sites.google.com/a/northshore.edu/mmm/
New presentations go live at 10:00am each Monday morning and are only accessible through Sunday. The complete spring schedule for Monday Morning Mentor sessions is available at http://nscclets.blogspot.com/2019/01/20-minute-mentor-online-faculty.html.
The series is being brought to you by the Center for Teaching, Learning, and Innovation (CTLI) – we would appreciate your input!
--Andrea Milligan amilligan@northshore.edu
WHAT A GREAT WAY TO START YOUR WEEK!!
Please share this information with your staff and help us promote FAFSA Fridays.
SFS will be offering FAFSA assistance with our FAFSA Fridays in April. We will be encouraging students to complete their 2019/2020 FAFSA by the May 1st priority deadline. Staff will be available in Danvers and Lynn from 10-2.
--Susan Sullivan, Executive Director of Financial Aid
Upcoming Events
The Liberal Arts Division of North Shore Community College presents…
Shakespeare's
THE TAMING OF THE SHREW
Directed by Matthew Woods
April 5 at 7 PM April 6 at 3 PM and 7 PM April 7 at 3 PM
Lynn Museum / Lynn Arts, Inc.
The Neal Rantoul Vault Theater, 25 Exchange Street, Lynn
featuring Pay What You Can ticketing
Controversial, complicated, and highly comical, William Shakespeare's The Taming of the Shrew serves up a profound (and profoundly funny) love story wrapped in a wry critique of the marriage contract.
Although the beautiful and mild-mannered Bianca is surrounded by suitors, her father refuses to let her marry until her elder sister, the fiery-tempered Katharina, first lands a husband. But who would willingly wed himself to a shrew? Enter the swaggering and fortune-seeking Petruchio, who directly begins an audacious plan to woo, wed, and tame the wild Kate. Will these two impossible lovers discover they were made for each other? Or will their happy-ever-after turn into an endless battle-of-wills?
The Taming of the Shrew is a student-driven production presented by North Shore Community College and the Liberal Arts Division.
TICKETS MAY BE PURCHASED OR RESERVED ONLINE: https://nsccshrew.eventbrite.com
Our goal is to make tickets affordable for everyone, so all tickets for this event are Pay What You Can
Not sure what you should pay? Consider the standard range for our shows and go from there: Students and seniors $1-$5; general admission $7-$15; or, why not consider Paying It Forward? Your larger donation of $10-15 will allow students and others who may not be able to afford even a minimal donation a chance to attend for free!
For more information please contact Matthew Woods at matwoods@northshore.edu or call Academic Affairs at x2160.
A NOTE TO EDUCATORS: if you know a student who would like to attend and who would benefit from a free ticket, you may let them know that there are two ways for them to claim a free ticket:
To reserve a seat online, they will need to offer a minimum of $1 to purchase a ticket, but they can select the PAY AT THE DOOR option at check out, which will not charge them for the ticket. This will allow them to reserve a seat, and they will have a choice to either make a small donation at the door (if they are able), or to simply collect their free ticket / seat.
They can contact me at matwoods@northshore.edu. I have held a handful of seats for each show to accommodate students who may need free seats.
SPECIAL NOTE: Director Matthew Woods has invited special guests to opening night, April 5, and immediately after the show will hold a Perspectives Panel, which will be a chance for the audience and community to engage in a discussion of the play with the director, actors, and two guests. The guests are Drs. Laurie Carlson and Kara Kaufman, who will bring their particular insights into various themes of the play.
April 18 - Film Fighting
English Professors Cari Keebaugh and Nicki Buscemi will "duke it out" in a stage combat demonstration of film fighting techniques.
Thursday, April 18, 11 a.m., Lynn Campus, LE305
Questions? Contact ckeebaug@northshore.edu, nbuscemi@northhsore.edu
April 22 & 23
2019 NSCC Visiting Writer: Oompa
Oompa is a nationally acclaimed, Roxbury-born slam poet, hip-hop artist, and self-described "hood, queer, black, womynist, orphan, sister, friend, and teacher." She is the winner of the 2017 Women of the World Poetry Slam and a finalist at the 2017 National Poetry Slam. She has been featured in magazines such as The Huffington Post and DigBoston and has appeared at colleges such as Boston University, Boston College, and the Berklee College of Music.
You can find out more about Oompa on her website oompoutloud.com, including sample audio and videos.
This year's event will take place on the
LYNN CAMPUS: Monday, April 22, at 9:30 and 11:00 am in the President's Board Room in the new building (LS328)
DANVERS CAMPUS: Tuesday, April 23, 9:30 and 11:00 am in the library
Please direct any questions to John Zamparelli at jzampare@northshore.edu.
Volunteers NEEDED for upcoming NSCC Mobile Markets
Thank you to all the volunteers who help set up, distribute food and clean up. The success of the mobile markets would not be possible without our volunteers! The schedule of upcoming winter/spring mobile markets on both the Lynn and Danvers Campuses may be found here. Volunteers are needed! If you are able to stop by and volunteer at any of the markets, please check out the volunteer page.
Thank you for your continued support!!
--Amanda Dooling, Director of Student Engagement
NSCC offering FREE salon services to North Shore First Responders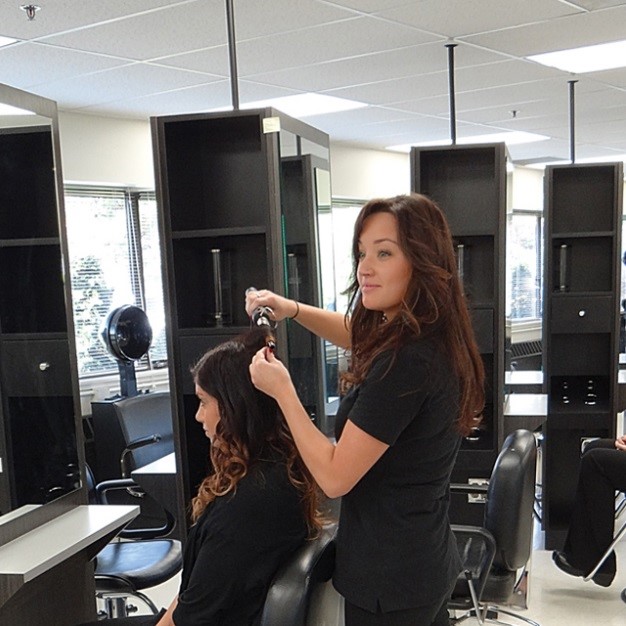 Please spread the word!
North Shore Community College is offering FREE salon services for all North Shore First Responders!
Where: NSCC's Cosmetology Clinic, North Shore Business Center, Building 100, 30 Log Bridge Road, Middleton, MA
When: Wednesdays, Thursdays and Fridays, 9am-12:30 p.m. No appointment necessary but call ahead appreciated. (chemical services must be started by 10:30a.m.)
Please bring your First Responder I.D.
For more information, call 978-762-4000, x1516.