NSCC Nursing Graduates' Licensure Pass Rates


Surpass

Commonwealth & National Averages
Huge SHOUT OUT to NSCC Nursing students who have once again earned top annual licensure pass rates, SURPASSING Commonwealth and national averages!
The Nurse Education (RN) graduating class of 2019 achieved a 98% pass rate for first-time test takers on the National Licensure Exam while the Practical Nursing (LPN) students scored a 96% pass rate on the Practical Nursing National Licensure Exam. These numbers exceed the 2019 national average of 88% and 86% for RNs and LPNs, respectively, and the Commonwealth's average 2019 pass rate of 91% for RNs and 93% for LPNs.
"The faculty from both programs are proud of the accomplishments of their students and credit student success to the combination of didactic, clinical and simulation experiences that support students in their learning," said NSCC Director of Nursing Susan Maciewicz, RN MSN CNE. "The students' success is also credited to the hard work and dedication of the faculty."
Enjoy lunch at the Beacon!
NSCC's student-run café, The Beacon, opened on January 23rd and will serve on Tuesdays and Thursdays until Tuesday, April 28th. The café will be closed on February 13, 18 & 20 to accommodate student enrichment. We will also be closed March 10th and 12th for NSCC Spring Break.
The café will be serving from a standard a la carte menu including choices of soups, salads, sandwiches, entrees and desserts. Check out the menu - https://tinyurl.com/wrgk5hp The café has two seating times: 11:00 AM or 11:45 AM- RESERVATIONS ARE REQUIRED. To make a reservation request, please call 978-762-4000 ext 1513 and follow the instructions on the message.
The Beacon Café is located at 30 Log Bridge Rd in Middleton right off Route 114 West.
We hope to see you at The Beacon!
Please encourage your students to apply for an NSCC Scholarship!
Students can learn more about eligibility and our user-friendly online application process by visiting www.northshore.edu/scholarships or emailing nsccscholarships@northshore.edu Flyer


Seeking 54th Commencement Student Speaker and Soloist Nominations
NSCC Commencement Ceremony
Date: May 21, 2020 at SSU's O'Keefe Center
Do you know a student who would be an inspirational student speaker for the graduating class of 2020? Do you know a student who can belt a tune? Encourage them to nominate themselves for the student speaker or soloist role! Spread the word!
Student Speaker nomination form -Student Speaker Application
Student Soloist nomination form - Student Soloist Application

More information - www.northshore.edu/commencement
Student Soloist - Deadline to submit nominations is Friday, March 13th at 4pm.
Student Speaker - Deadline to submit nominations is Friday, March 13th at 4pm.

Talk on the Aesthetic and Therapeutic Aspects of Art Training
Please join us in the Lynn campus library for a talk by our talented and esteemed professor Jim Chisholm about the aesthetic and therapeutic aspects of art training. The talk will take place on Thursday, January 30th at 2:30 p.m. in the Lynn campus library.

Community Partner and Resource Fair
Students are especially encouraged (and all are welcome!) to attend the Community Partner and Resource Fair in the Lynn Gym, on January 29 from 8-11 a.m. Breakfast will be available all morning, and there will be raffles, giveaways, and great information about NSCC's personal, academic, professional and community resources.
Participating NSCC departments include Veterans Services, Library, Tutoring, and ESL along with community organizations such as Raw Arts, the YMCA, the Lynn Museum, the North Shore Animal League, and My Brother's Table.
Any questions can be directed to servicelearning@northshore.edu
Week #2 Puzzle & Week #1 Leaderboard Scores

Click here for Week #1 Leaderboard Scores and click here for the Week #2 Puzzle
Contest Rules:
Each week we will send out a problem solving challenge as a friendly competition among students,
faculty and staff. They will vary in topic, format and difficulty. Problems are posted on Tuesdays and
answers need to be returned via email to Professor Anne O'Shea (aoshea@northshore.edu) and
Professor John Gambino (jgambino@northshore.edu) by 11:00 am on Friday of the same week. Please
put the week number in the subject line.
The first randomly selected correct entry, regardless of when it is received, will earn 10 pts, the next 9
pts, the third 8 pts, the fourth 7 pts and the fifth 6 pts. All other correct submissions will earn 5 points.
The last problem of the semester will have the option to "bet" points (think Final Jeopardy!) The
person with the highest cumulative point total at the end of the semester (May 1) will be declared the
winner and Problem Solving Champion and win a "fabulous" prize. Separate contests will be held for
Students and Faculty/Staff.
Problems are posted each in the Bulletin each week, posted on the North Shore Community College
Mathematics Department Facebook page, and on bulletin boards across from LE303 (Lynn) and on the first floor of the Berry Building (Danvers) by Tuesday. Other locations may be added at a later time.
Meet your newest colleague!
The Human Resources & Payroll Office is pleased to announce our newest colleague to NSCC:
Christian Beato, Educational Advisor (Special Program Coordinator), TRIO Talent Search (TS) Program
Welcome!
Flexible Spending Account
It is just past the halfway mark of the Flexible Spending Account plan year. As a reminder, you will forfeit any unused balances at the end of the plan year, June 30, 2020. There is, however, a 2 ½ month grace period from July 1-September 15 to incur expenses. All claims must be filed by October 15, 2020. Please click HERE for more information on FSAs, and click on the "EMPLOYEES" tab at the top for information about logging into your account.
Tips:
Log into your FSA account and check your balance(s)
Read the "FSA FAQ" page that contains a lot of helpful information, including how to file a claim
Contact Benefit Strategies if you have any questions or concerns at 877-353-9442
Open Jobs
Administrative
Staff Assistant to the Vice President of Student Affairs
Campus Police
Institution Security Officer II (3rd shift)
Clerical/Office Support
PT Head Tutor, Upward Bound Program

PT Library Assistant (evening hours), Danvers Campus
Faculty
Adjunct Faculty, Medical Assisting Program

Adjunct Faculty, Surgical Technology Department, Spring 2020

Adjunct Faculty, The Culinary Arts and Food Service Department, Spring 2020

PT Corporate Trainers, Microsoft Office Suite
Professional
Academic Counselor, Financial Aid

Assessment Officer, Center for Alternative Studies and Educational Testing

Coordinator of Alternative Studies (Prior Learning Assessment)

Educational Advisor (Special Program Coordinator), TRIO Talent Search (TS) Program

PT Early College Career Pathway Advisor, Academic Affairs

PT Health Simulation Technician (Technical Specialist)

Recruitment Counselor, Office of Admissions

Reference and Instruction Librarian, Lynn Campus Library
For more information, please contact Kim Bevan at kbevan@northshore.edu or at x5572.
2020-2021 Newman Civic Fellowship
Nominations due February 3
The nomination period is now open for the Newman Civic Fellowship, a yearlong program that recognizes and supports community-committed students at Campus Compact member institutions.
The Newman Civic Fellowship honors the late Frank Newman, one of Campus Compact's founders and a tireless advocate for the civic engagement of higher education. In the spirit of Dr. Newman's leadership, we are seeking nominations of undergraduate or graduate students who engage in collaborative action with others in order to create long-term social change, take action in addressing issues of inequality and political polarization, and demonstrate the motivation and potential for effective long-term civic engagement. Learn more about nomination criteria at compact.org/newman-nomination.
Dean Andrea Defusco-Sullivan, adefusco@northshore.edu, is the point person for submitting nominee names.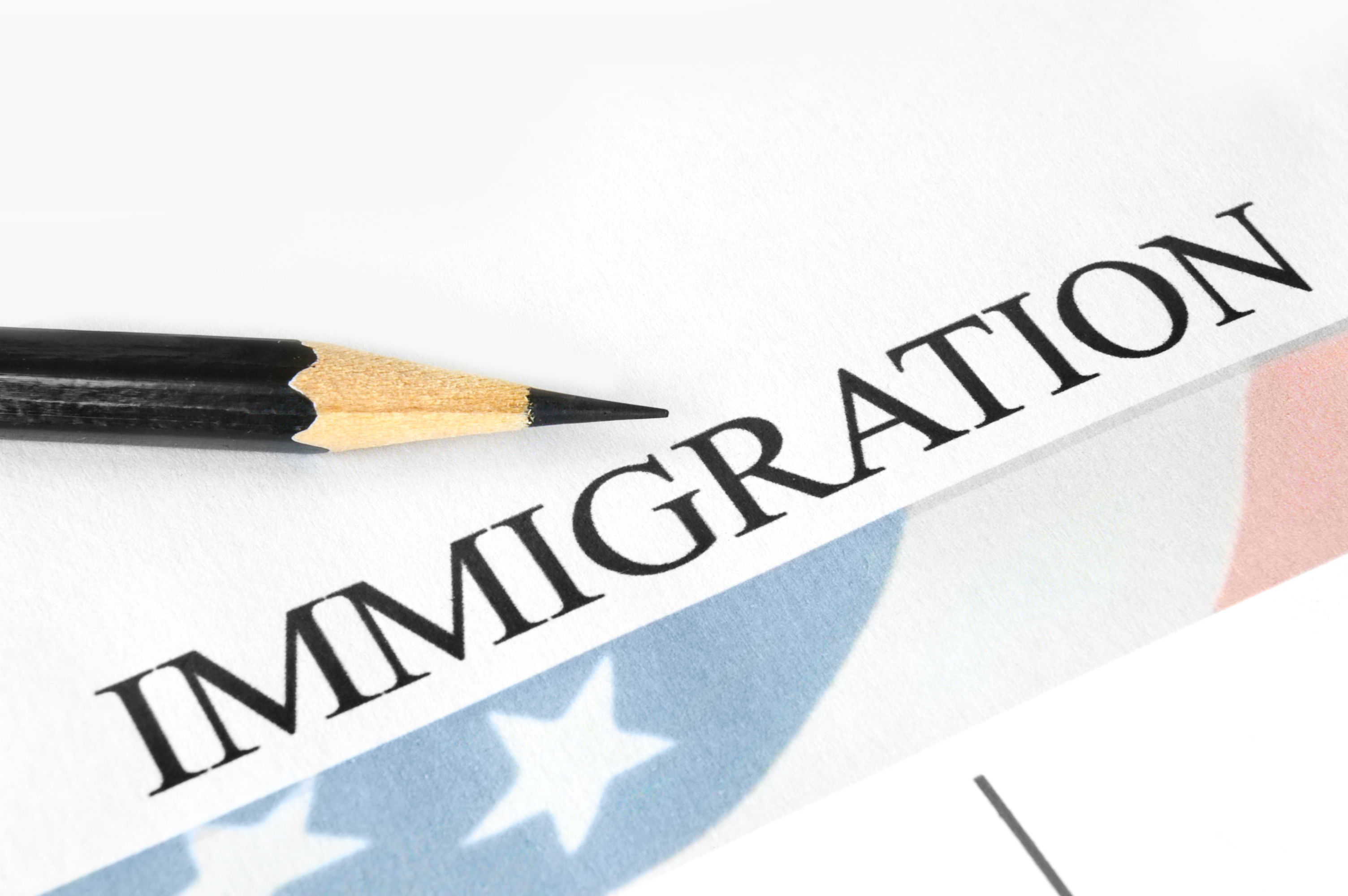 The Shifting Sands of Immigration Reform
ICE, (Immigration & Customs Enforcement), CBP, (Customs & Border Protection), USCIS, (US Citizenship & Immigration Services), and the Department of State are promoting changes intended to curb the flow of aliens into the US while increasing their removals from the US. The effects of such changes on immigrants, nonimmigrants, refugees, and asylees will be discussed at a free talk on The Shifting Sands of Immigration Reform presented by Professor Emeritus Lou Anoli.
The talk will take place on Monday, February 3, 2020, from 11 a.m. - noon on the Danvers Campus, Math & Science building, room DS119. NSCC students, faculty and staff, as well as the public, are invited to attend. For questions or to RSVP, contact Lou at l1942a@aol.com

Lou Anoli is an NSCC Professor Emeritus who earned degrees at Suffolk University and the University of Maine. He is also a retired INS/CBP Officer having served continuously from 1966 to 2011. During that time period, he received many Outstanding Service Awards and was selected as Master Trainer of Immigration Law at the Port of Boston, a position he held at the time of his retirement. As Master Trainer, he traveled to many Ports of Entry in New England and to the US Coast Guard in Boston where he conducted extensive training.
Upward Bound Collecting Bottle Caps
Upward Bound needs your help collecting caps! They will be recycled to create an Upward Bound bench that will be placed on the outside path at the Lynn Campus. Thank you for your support!