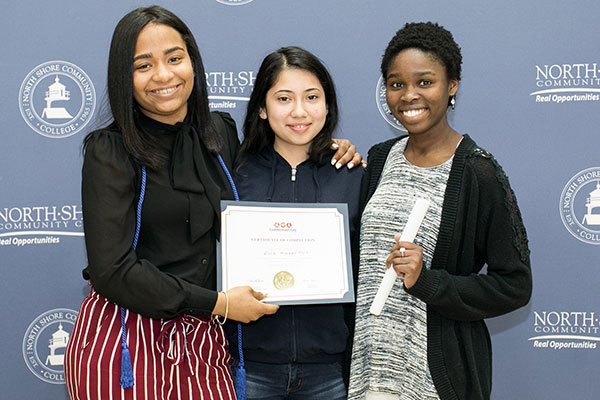 North Shore Community College provides an opportunity for high school or home-schooled students to take college courses. Students may choose to do so to finish requirements for a high school diploma or for personal enrichment purposes.
Students should work with their guidance counselor to determine course selection based on the student s academic skill level and educational goals. Academic and student support services, including academic advising, career counseling, free tutoring, computer labs, and library access are provided to maximize success. Students are eligible to participate in NSCC-sponsored activities and clubs.
Accessibility Services
North Shore Community College is responsive to the needs of students with disabilities. We have a simple procedure for students who would like to request services and establish eligibility for academic accommodations. There are many academic support options for qualified students. Please visit the Accessibility Services web page for more information.
Tuition
Students and/or parents are responsible for the costs of tuition, fees and books. Payment can be made in one lump sum or in installments. The cost of tuition and fees varies by semester and can be found on the Student Financial Services web page. High school students are not eligible for Financial Aid.
For more information please call or email Susan Curry at 978-739-5521 or scurry@northshore.edu
Applying
You can download the application or complete the application online. Visit our Application page to see the process.